We just got home from an afternoon of fun at the bowling alley, for a sweet girl's 12th Birthday! Hubby will be home soon and so we are making a couple snacks and getting ready to play a few games for Rascal's birthday. While we are busy celebrating, Rascal wanted me to post a little guessing game for you all! 🙂
As I mentioned earlier, we turned ourselves into Lego Mini-Figures to use as decorations this weekend, and just loved the results. So, can you guess who's who?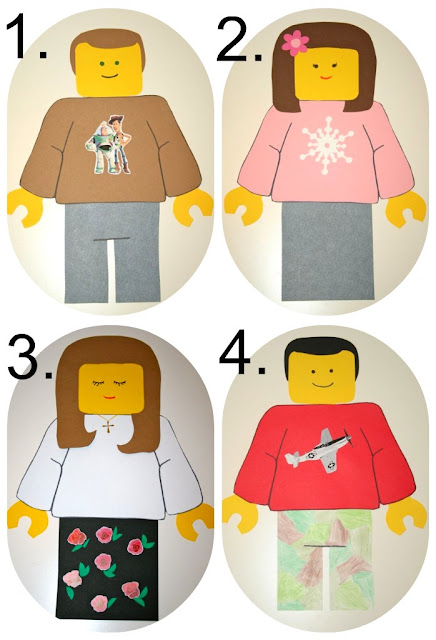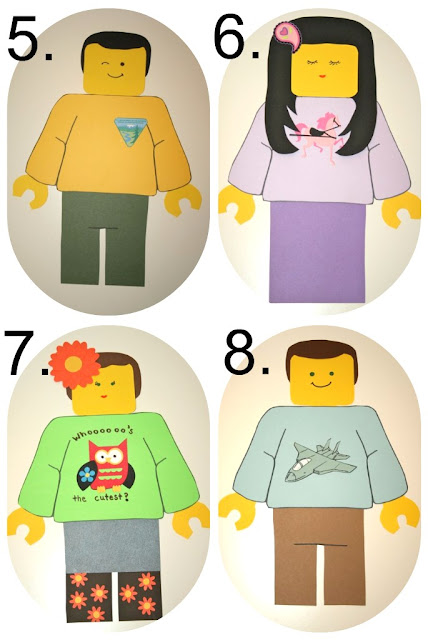 We might just have to send a little prize to the first correct (or closest) answer!