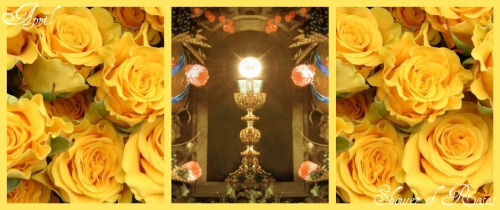 April 12th ~ St. Faustina :
April 16th ~ Pope Benedict's Birthday! :
Favorite picture books about our beloved Holy Father:
Max and Benedict: A Bird's Eye View of the Pope's Daily Life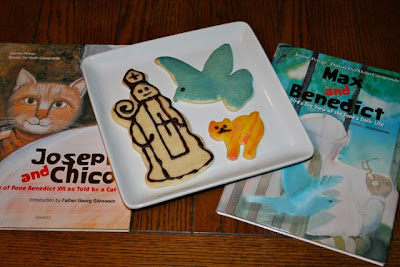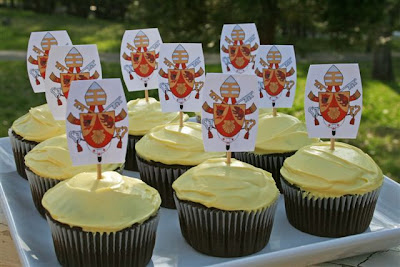 *Be sure to sign up and participate in the
April 16th ~ St. Magnus:
April 16th ~ St. Bernadette:
April 23rd ~ Feast of St. George (New, Trad.):
*Since the feast of Saint George falls on Holy Saturday this year, and since we have so many other family traditions on Holy Saturday, I don't think we will be making our dragon cake this year. I think I might make a Taco Dip Dragon instead, if anything. We will have to come up with another reason to make a dragon cake this year!
April 25th ~ Feast of St. Mark (New, Trad.):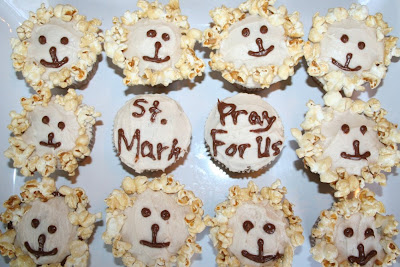 April 29th ~ Feast of St. Catherine of Siena (New):
Divine Mercy Sunday ~ John Paul II
Catholic Cuisine: Recipes for April ~ Month Dedicated to the Blessed Sacrament
Feasts and Seasons :: Our April Book Basket
And here is the link to Easter – Pentecost :: From the Archives.