I have been wanting to paint the toddler bed for years, and yesterday I somehow managed to get it done, in between
assembling closet organizers
!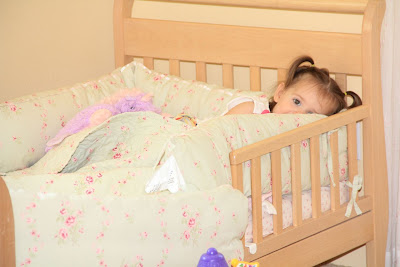 I forgot to take a "before" picture, but here is one from last week, during nap time. Rose finally agreed to sleep in the toddler bed (we have been trying to move her since she recently climbed/fell out of the crib), as long as the bumper was on the toddler bed for some reason.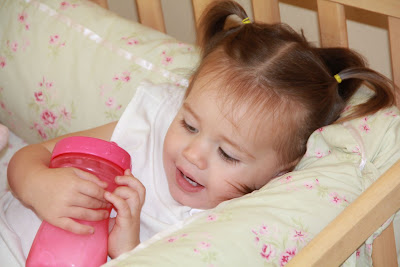 Since the crib is white, I decided to paint the toddler bed white to match. I also thought the white would look nice against the
Buttercream
walls.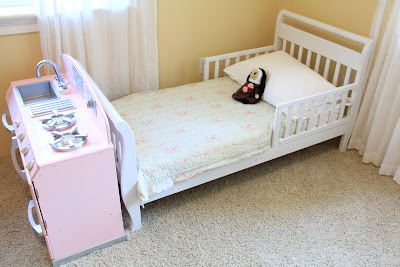 I was so surprised at how easy it was to do, and I can't believe that I waited this long (6+ years) to paint that little bed!
(When rearranging the furniture, I didn't really have anywhere, but at the base of the bed, for the little kitchen. That doesn't look too bad, does it?)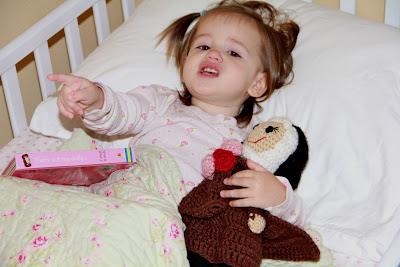 Even Rose was excited to sleep in her "new bed." That is, just as long as we made sure to read/sing her
latest favorite
picture
book
!