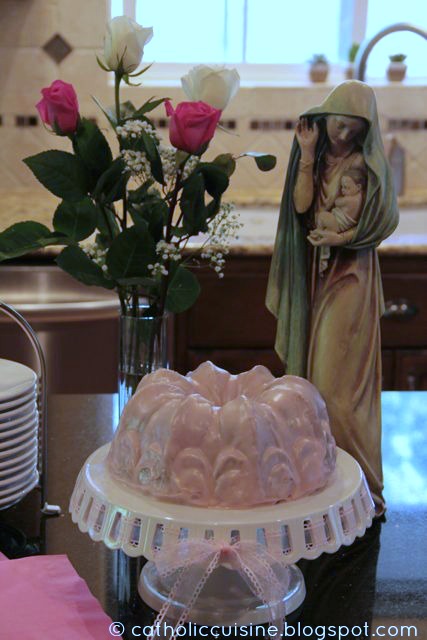 Before I move on to sharing some pictures from Our Little Flowers Mother-Daughter Tea Party, I thought I'd post a few pictures from our family celebration in honor of the Blessed Mother's birthday this past Saturday.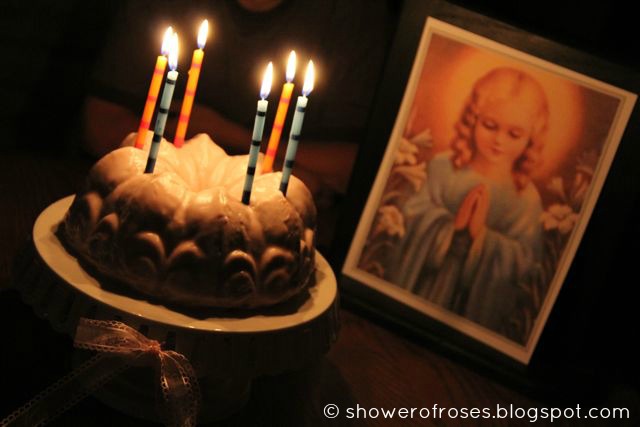 Originally I had intended to serve the birthday cake during our tea, but we ended up with so many delicious foods and desserts that everyone just couldn't eat one more thing and I decided to save it for my kids. The boys and our little Rose were especially excited to not be left out of all the fun!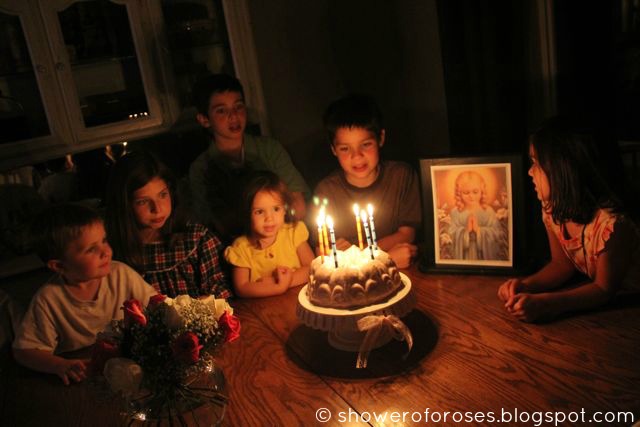 After dinner we added a few candles to the cake and sang Happy Birthday to Mary!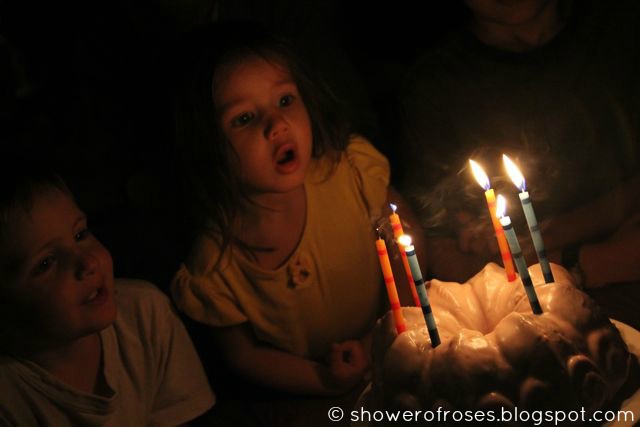 Speaking of celebrating, I also just noticed that this is my 2000th post! Isn't that crazy? I remember getting excited when I made it to 100! I started this little blog just over 5 years ago, right before Snuggles was born. At that time I had no idea how much this little space would bless our family with friendships, prayers, support, and (most unexpectedly) even financially (thank you to all of you that purchase through my affiliate links). Blogging has helped keep me sane and is actual proof that I really do get things done around here, despite what it feels like most of the time! 😉 God sure does provide for all of our needs!
Taking a look at the Shower of Roses stats I am so amazed that there are 1230 of you currently following though feeds and the blog is quickly approaching 1,000,000 unique visits with over 2,000,000 page views since 2007!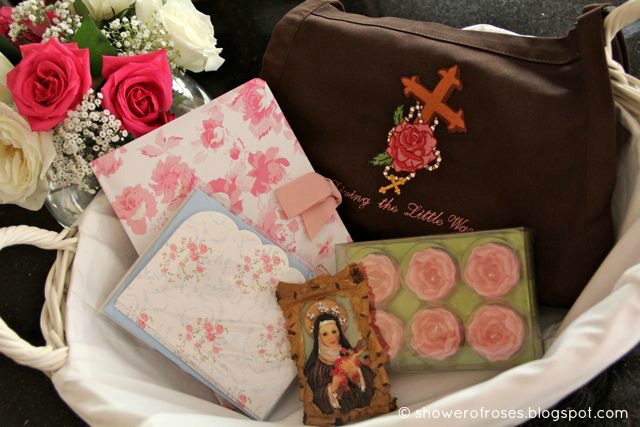 With the feast of St. Therese coming up at the beginning of next month, I thought this would be the perfect time to host another giveaway! I've put together a St. Therese Gift Package (*basket not included) for one of my visitors. The package will include:
To be entered, just leave a comment on this post by September 18th!
(Be sure to include your email address if it isn't already linked on your profile.)
Update: For those of you that are not seeing your comments, all you need to do is click the "Load More…" link at the end of the first page of comments. I, too, had a hard time figuring out where they were disappearing to, but apparently Blogger has a limit on how many comments will show on the first page. This was the first time you all have ever even come close to exceeding that limit!
Thank you to all of my visitors for your comments and for making blogging such a joy!