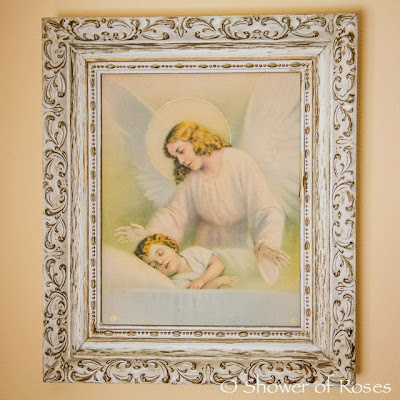 I love you, good angel,
My guardian dear.
I know that I'll always
Be safe while you're near.
Stay with me, angel,
Through daytime and night.
Help me especially to
Do what is right.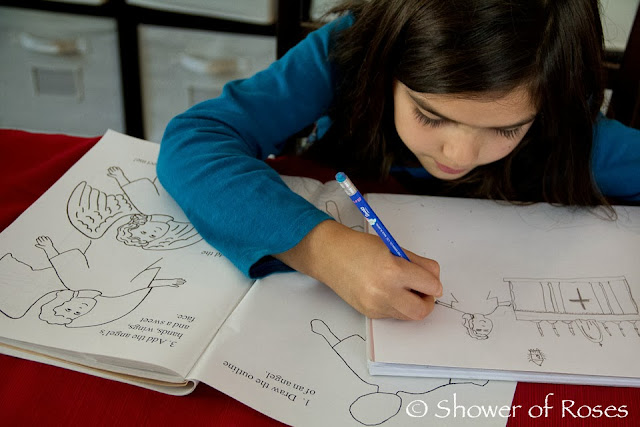 … with Guardian Angels on each side.
And at last, my dear angel,
When this life is o'er.
Just set me down safely
At heaven's gold door.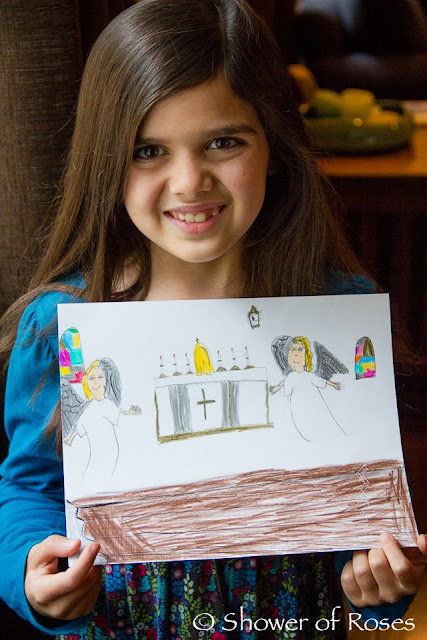 I hope you all had a very lovely and blessed feast of the Holy Guardian Angels!
(…which also happens to be our 14th Wedding Anniversary!)
For today I have two sweet children's books to giveaway: Catholic Treasure Box Book 1 and Angel in the Waters! These books are always pulled out in our home during the month of October in honor of the Holy Guardian Angels and Respect Life Month! If you would like to be entered just leave a comment on this post, and make sure your email address is either linked on your profile or included in the comment so that I am able to contact you if you win.
I'm hosting a number of little giveaways this week including
a copy of Catholic Mosaic
,
a copy of St. Therese the Little Flower Daily Journal
, and still have a couple more items to give away tomorrow and Friday, so be sure to check back! The giveaways will all be open through Sunday, October 6th and I will update each post and contact the winners next Monday, October 7th.
UPDATE:
Thank you all for participating!
"When tempted, invoke your Angel. He is more eager to help you than you are to be helped! Ignore the devil and do not be afraid of him: He trembles and flees at the sight of your Guardian Angel."
~St. John Bosco
Holy Guardian Angels, Pray for Us!