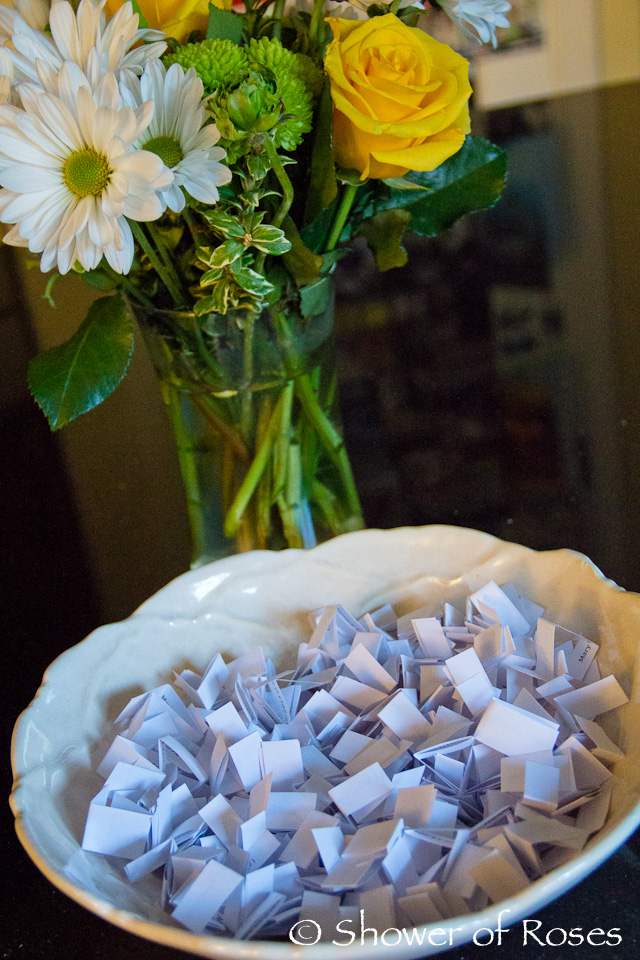 It took me longer than I thought it would to sort though all the comments and make entry slips for the giveaway! I think next time I will need to go back to numbered comments and a random number generator to make it a little easier… Nevertheless, it is always
so much fun
to hear from you all, and extra thanks to everyone who
shared a favorite resource, organizational tip, or motivational quote
! I made sure that two entries were included in the giveaway for each of you! I'm sure I will be revisiting those comments again when I need a little more inspiration. That comment box is filled with so much great advice!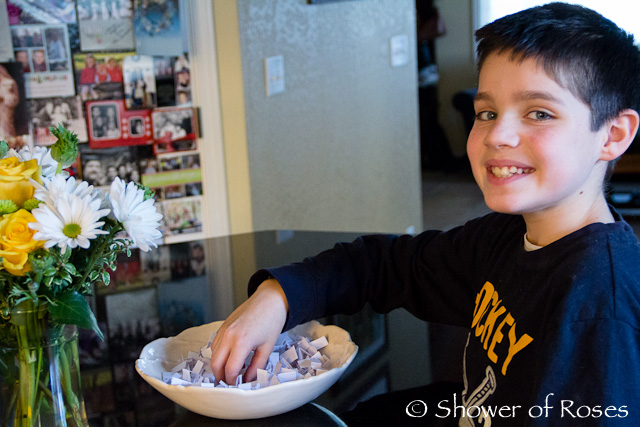 Since Rascal volunteered to help me fold all the entries I asked him if he would like to choose the winner. After reading so many of your comments and realizing that the 2013 Saints Calendar & Daily Planner is out of stock everywhere I was really wishing I had more than one to give away… Next fall I will try and remember to post a reminder when the new 2014 Saints Calendar comes out in September, and maybe even host another giveaway.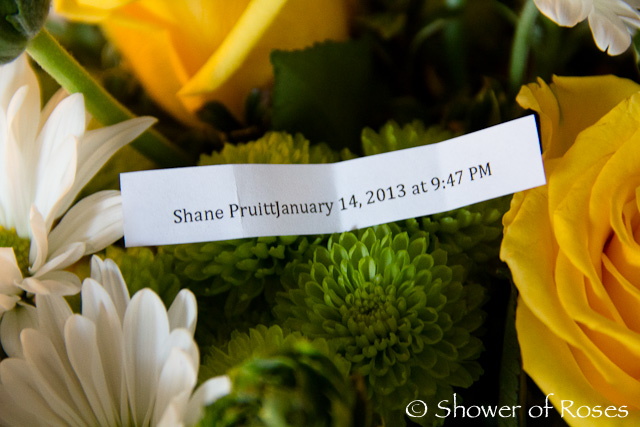 Congratulations to Shane Pruitt!

Please email me at jessica(dot)showerofroses(at)gmail(dot)com with your mailing address and I will mail the Saints Calendar from the postoffice on Monday. Thanks again to everyone who participated!
UPDATE: Please contact me by Wednesday, January 24th or I will need to choose another name.