After Mass on Sunday our family went on another road trip to the coast to meet up (once again) with our dear friends who moved to the midwest a couple years ago! It has been a rainy couple weeks, and it was chilly and misty when we arrived at the beach. All the kids were so excited to be back at the ocean and I was very thankful to breathe the salty sea air as I continue to fight this summer cold. 😉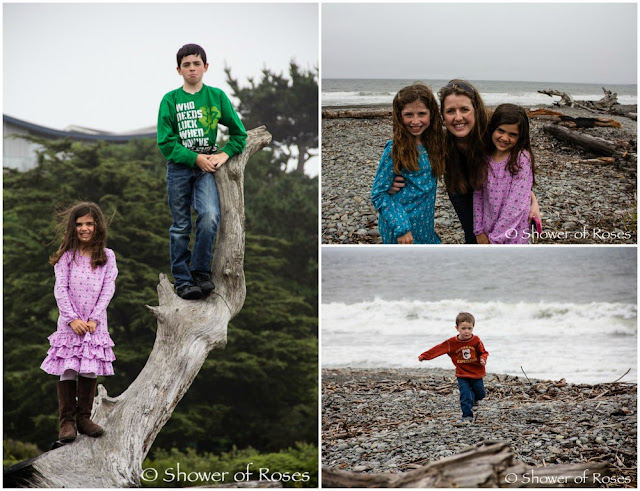 After unpacking the car and saying hello to all our friends, Sean and the boys started a campfire on the beach with some of the wood they had squeezed into the back of our overcrowded minivan. It was raining but we were determined to roast hot dogs and marshmallows!
One of our little guys forgot his jacket at home and looked so funny in his "homemade" rain jacket recycled by his daddy from a case of water bottles! At least it helped keep him dry.