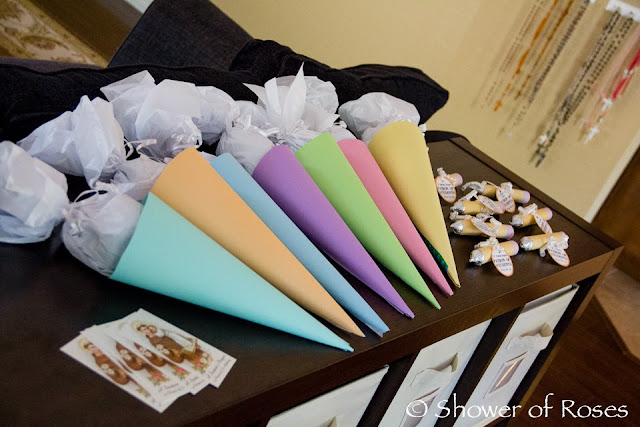 Back in 2009
I was
inspired by Barbara
to start making
Schultütes
to give to our children at the beginning of the school year and have continued this tradition ever since. Each year they have looked a little different, but have always been made from poster board and filled with lots of goodies and new school supplies. That first year I only made them for our four oldest, but as the years have passed, and we've had more children, that number has increased. My "pre-schoolers" don't like to be left out of all the fun, so this year I had SEVEN Schultütes to assemble. A couple weeks ago when I was at the store, I just couldn't bring myself to spend the money on all that poster board
(I have too many other projects I'm trying to work on around the house and have been cutting back on craft supplies in the meantime)
so I nearly skipped making them this year. Instead I decided to try and use some of my excessive stash of 12×12 scrapbooking paper to make smaller simplified versions! They were so quick and easy to make. I filled them with a few treats and our children loved them just as much as always!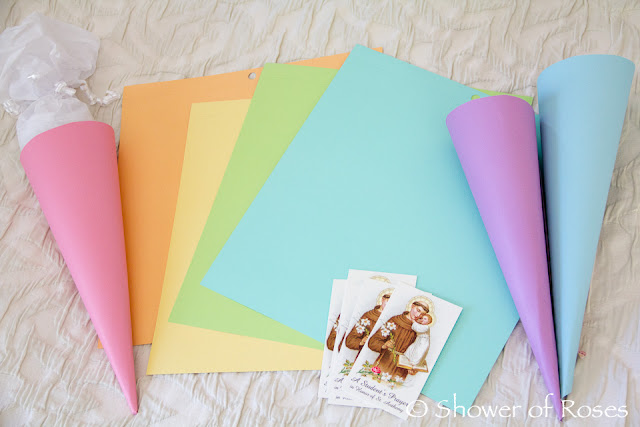 Supplies:
Paper – I used 12×12 scrapbook paper for this year's cones
(poster board works great for larger cones)
Glue Stick and Scissors
Stapler & Decorative Tape (optional)
Tissue Paper and Ribbon
Variety of Treats and School Supplies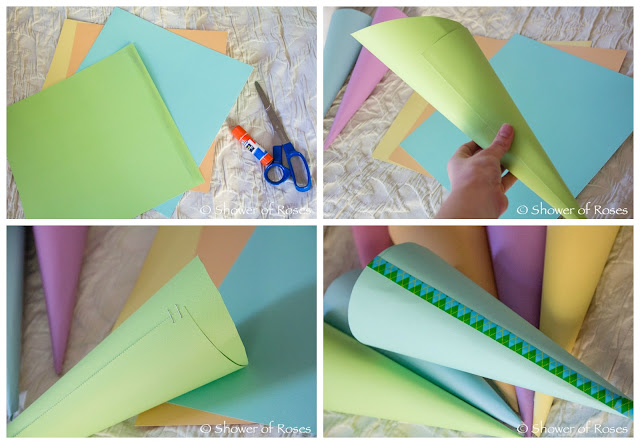 Directions:
Apply glue to one end of the paper. I used a glue stick (instead of a hot glue gun) since my cones were smaller this year.
Roll the paper into a cone shape and trim the point off the top of the cone to make it flat.
Secure the top with a couple staples.
Cover the seam with a strip of decorative tape if desired. (I cut a piece of patterned duck tape for the boys cones and some pretty nesting doll tape for the girls similar to this!)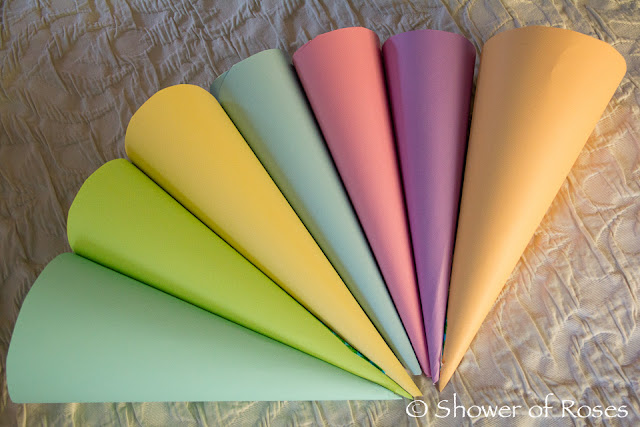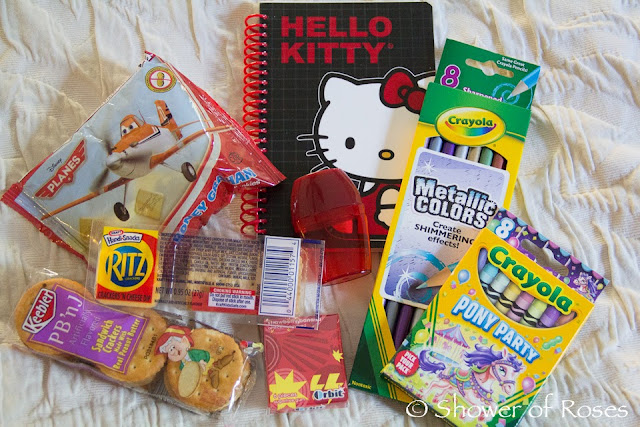 I had a few fun school themed supplies and snacks (they haven't had before) for each of the children (you can see Twinkle Toes' pictured above) but the notebooks and color pencils ended up not fitting. I kept them out and gave those to each of the children separately. I didn't use them this year, but you can find my printable Schultütes treat tags in this post.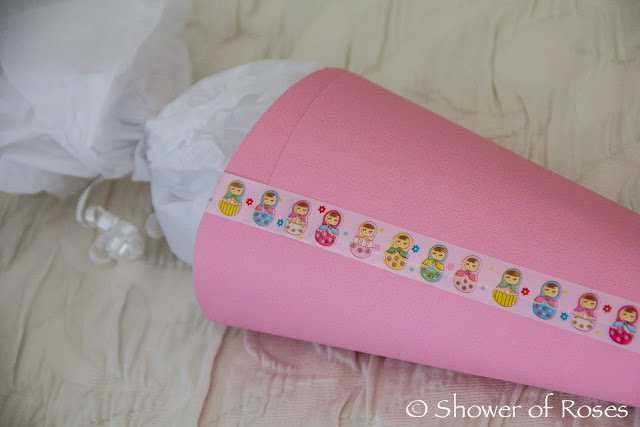 I wrapped the treats in some white tissue paper, tying the top with some curly ribbon, and then slipped them into each cone.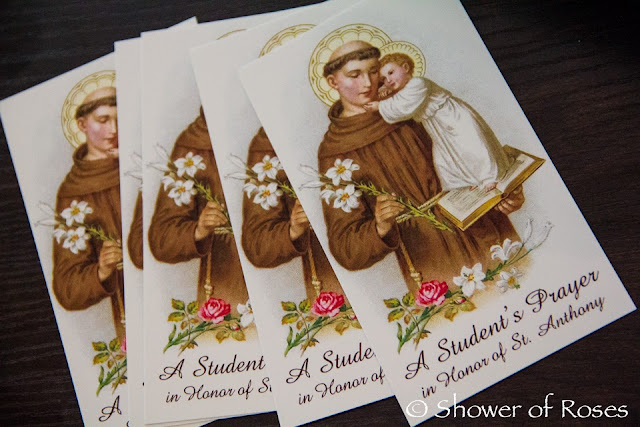 Oh! And check out
these little playmobil figures
! I had to order a set as soon as I saw them to give to our little ones.
(Thank you Alison! They were a hit!)