Here are Seven Quick Takes from our 4th of July Celebration!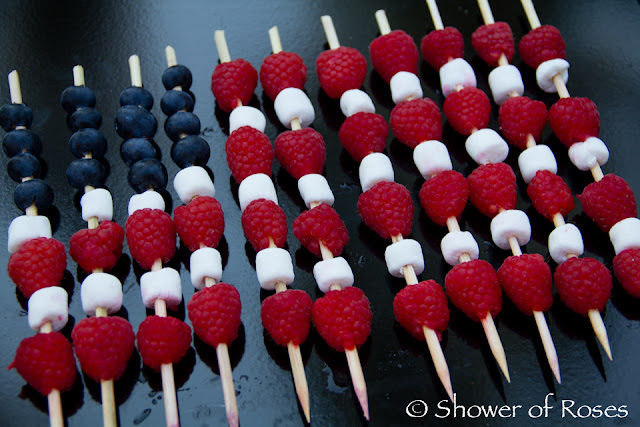 Don't you just love those red boots?! I was able to combine an extra coupon with a great sale at Gymboree and get boots for a couple of the girls for less than $10 a pair! Unfortunately they were already sold out in Chiquita's size, but I was able to find her a festive 4th of July skirt instead.
And Snuggles t-shirt? I had been looking for a Texas Flag Tee for Bud (which had already sold out) when I ran across this "Awesome Sauce" t-shirt. The day before we had been at my brother's house and my SIL asked this picky eater of ours if he wanted a hot dog. He said "Only if it is a good one!" (The little stinker!) She went on to ask him what a "good" hot dog is and he said "one with ketchup!" The t-shirt was perfect for him and he is wearing it again today… I'm going to have to sneak it out of his room tonight to wash!
The fireworks were beautiful! Bud especially loved them this year and was so cute as he tried to blow them out!