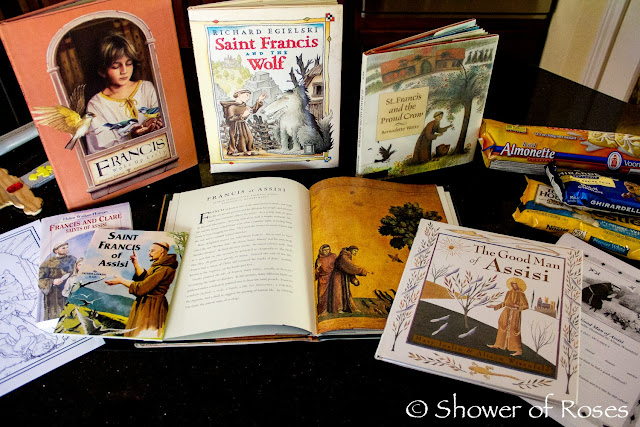 We are so blessed to have two of my friends, who are Catholic mothers and home educators, tutoring our children through the home-based charter school we use. Our "allotment" goes quickly with the extra tutoring, so over the summer my friend Trina and I discussed options for this school year. She suggested "trading" some time to stretch my allotment further – she would tutor my children in Math (and help with PAL) and I could do something for her… My question? What could I possibly do for her? (She is a brilliant teacher after all and was one of my siblings favorites at their high-school co-op.) She laughed and said she could think of plenty, starting with CELEBRATING THE FEAST DAYS with her children! She said all I would have to do is just include her children in some of the celebrations we have already throughout the year. Ooh!! Yes, that I could do! Her boys are also great friends with my boys, so everyone was excited about this arrangement and we have six fun feast days planned for this school year. Today we had our first afternoon of "Celebrating the Saints" and it was so much fun!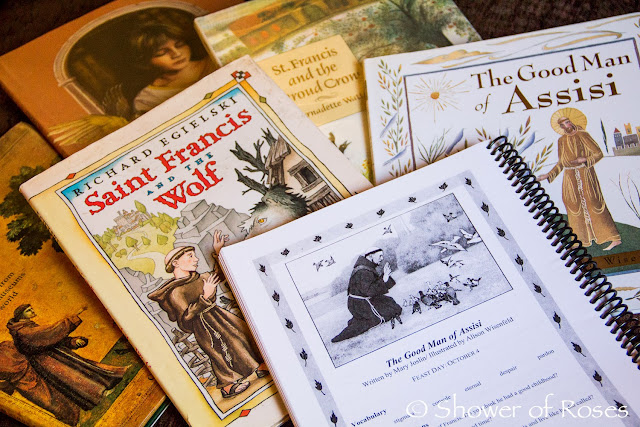 There are many many books on St. Francis. Here are the books I choose from our collection to share with the children today…
Introduction and Art Appreciation: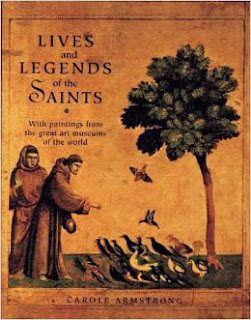 by Carole Armstrong
"A lavishly illustrated volume–featuring the famed works of Raphael, Bosch, and Giotto–recounts the dramatic histories of many Christian saints, including John the Baptist, Francis of Assisi, and Joan of Arc."
Art Appreciation: Saint Francis Preaching to the Birds by Giotto about 1266-1337 Louvre, Paris
(Also featured on the front cover of the book.)
Read and Discuss: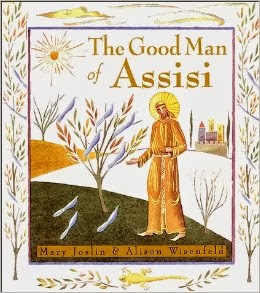 by Mary Joslin
"Here, simply and charmingly retold, is the classic story of the man who became a channel of God's peace to the world–its people and its creatures."
We them moved on to the following fun books saving "the best for last" at the request of my boys: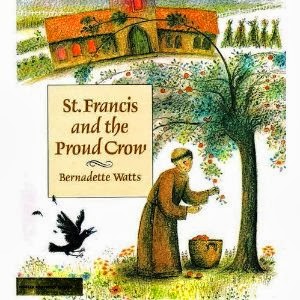 by Bernadette Watts
"After Saint Francis grants his wish for a golden cage, Crow realizes the folly of envy and the value of freedom and love."
by Josephine Nobisso
by Richard Egielski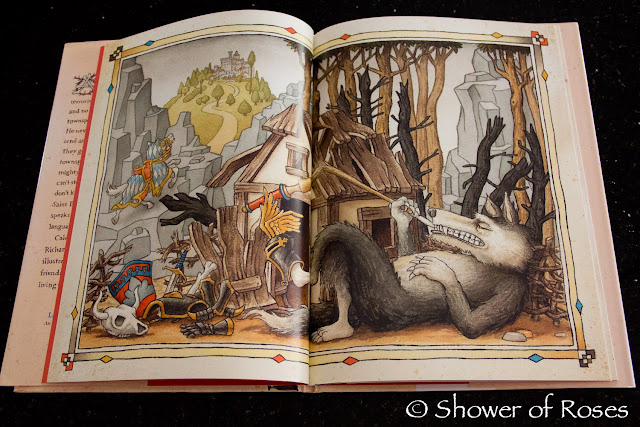 This is such a fun book to read and totally captivated the children…
Can you tell which picture I was showing the kids when this photo was snapped? 😉
Bud isn't sure what to think about that scary wolf…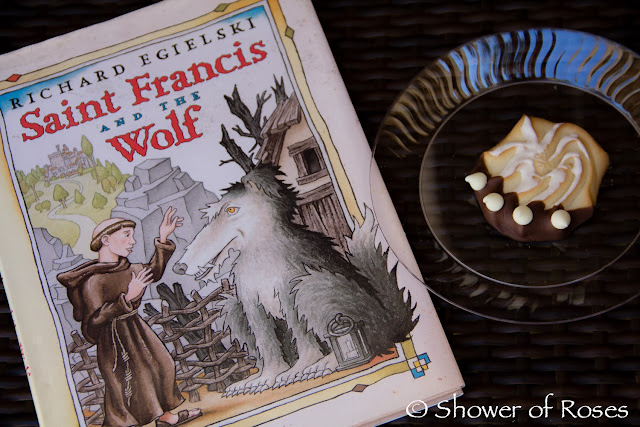 After we had finished reading all the books I sent the kids outside to burn off some energy while I prepared the supplies for decorating Wolf Paw Cookies!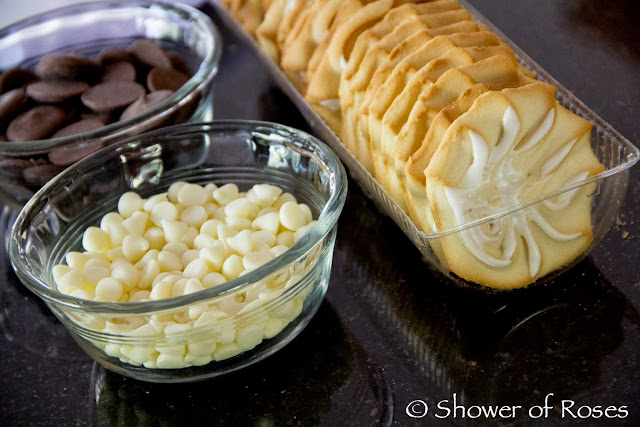 You can find the directions either in the archives here at Shower of Roses, at Catholic Cuisine, or in this month's issue of Catholic Digest! 😉
I had printed out various coloring pages, but Charlotte's St. Francis Coloring Page was unanimously voted the favorite and the only one chosen by the kids! Thank you Miss Charlotte!
I served pizza for lunch, perfect for this Italian saint!
Dough:
3 1/4 cups lukewarm water
1/4 cup olive oil
1 tablespoon yeast
1 tablespoon salt
2 tablespoons sugar
7 1/2 cups all-purpose flour