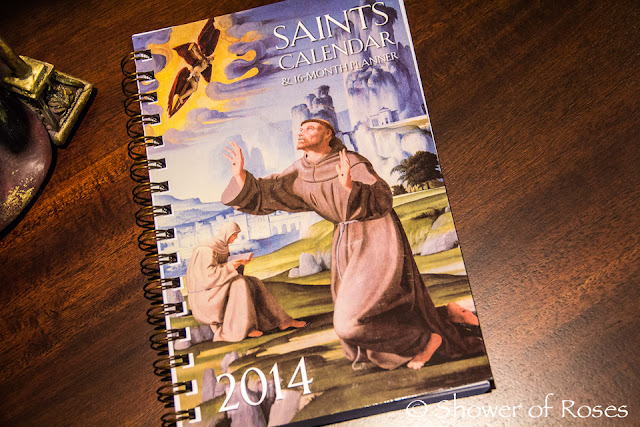 I hope you all enjoyed browsing though all the great books for sale on all the various blogs or, if you joined the link up, were able to pass on some of the books you no longer need to new homes during this year's Online Curriculum Sale Blog Hop! I was so excited to pass on so many of our own books (post one and two) and help my mom sell some more of hers as well. (I did just reduce the prices on some of her remaining books and will continue accepting requests and forwarding them to her.) I'm headed to the post office right now to mail the rest of the orders that have been completed!

As a little thank you I wanted to offer a giveaway for a copy of the brand new 2014 Saints Calendar & 16 Month Planner, which begins September 1st of this year. (I blogged a little about it here. If you have already pre-ordered a copy it would also make a great gift!)
For anyone who would like to be entered in the giveaway for this Saints Calendar, just leave a comment on this post. Make sure your email is either linked on your profile or included in the comment so that I am able to contact you if you win.
If you participated in the link-up by hosting a blog sale on your own blog, purchasing books from one of the links, or helping to spread the word on your own blog or Facebook, please leave a second comment for a bonus entry in the giveaway!
Comments will be closed Monday night and I will update this post and contact the winner on Tuesday.
Thank you and God bless you all!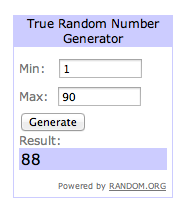 UPDATE:
Congratulations to Amy Caroline! It looks like it ended up being a good thing that your first comment didn't work.
🙂
I'll get your new planner to you soon!