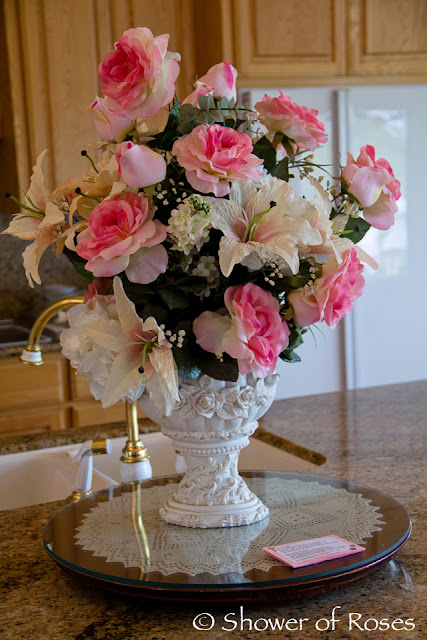 In between each course of our tea party, while the servers prepared for the next course, we played party games! I loved all the suggestions that were shared, but since I ran short on time and since we included some new outdoor activities (Bocce Ball, Maypole, and Graces) this year I opted for a couple favorites from last year's tea party: the Cupcake Jigsaw Puzzle Race and Little Flowers Bingo.
.: Cupcake Puzzle Race :.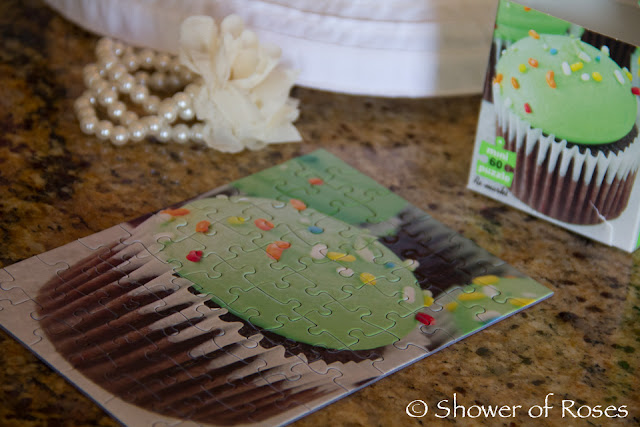 This year for the Cupcake Puzzle Race, instead of using two 100 piece puzzles and having the girls race the mothers, we used six smaller
60-piece Cupcake puzzles
and each family worked together on a puzzle (we did have two girls attending without their mother, so they each joined the groups that only had 2 to even out the teams).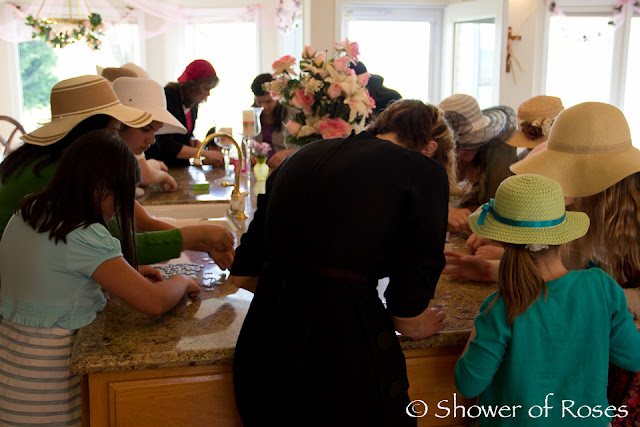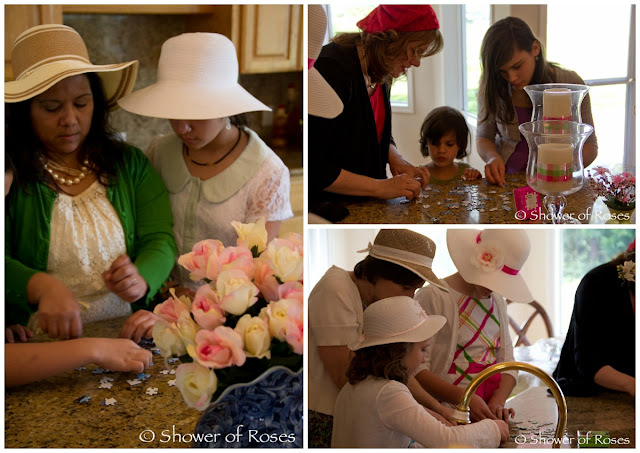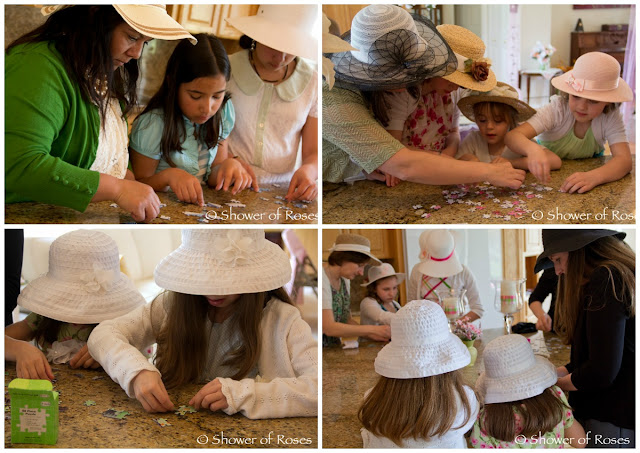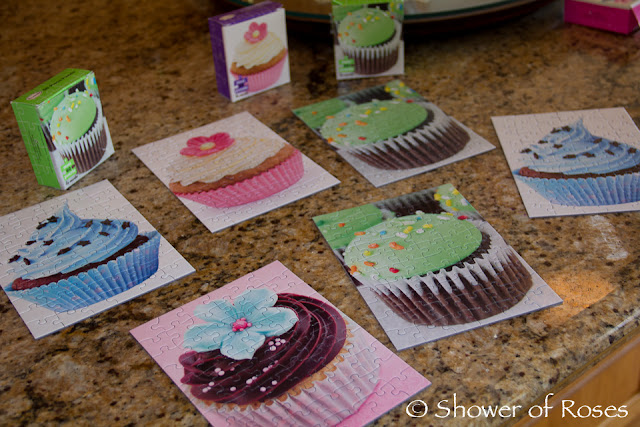 As each group finished I awarded saint medals and crosses to each person!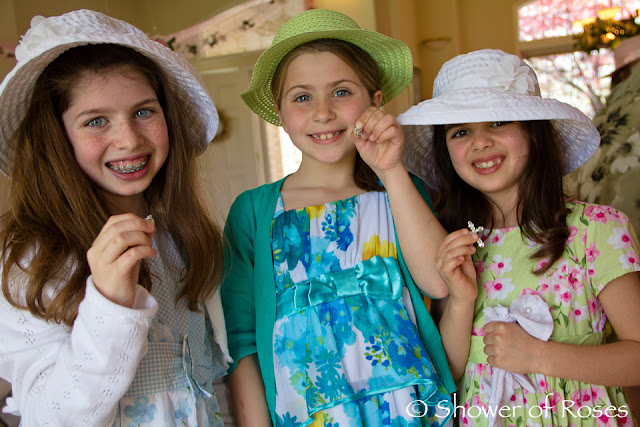 .: Little Flowers Bingo :.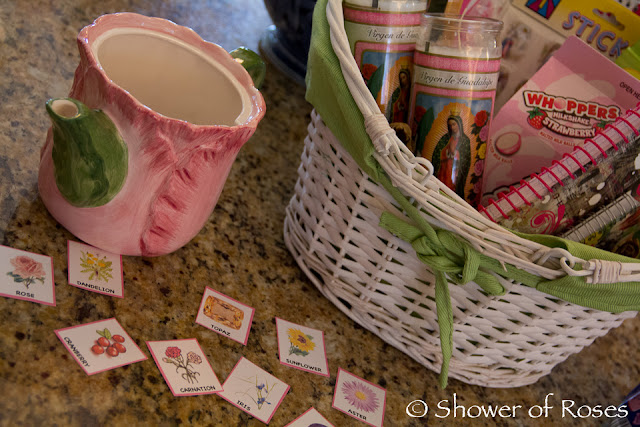 Our other favorite is
Little Flowers Bingo: Flowers & Gems
! I had brought a basket filled with 13 prizes (one for each girl) and we played until everyone had gotten to choose a prize. We played various ways – regular Bingo, 4 Corners, etc. Next time I'll have to add a variation that is just the gemstones, or something like that. Anyways, if a girl had more than one Bingo I did have a bag of chocolates for additional prizes.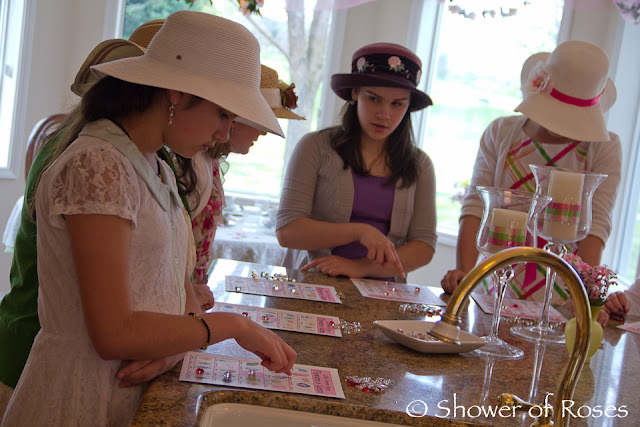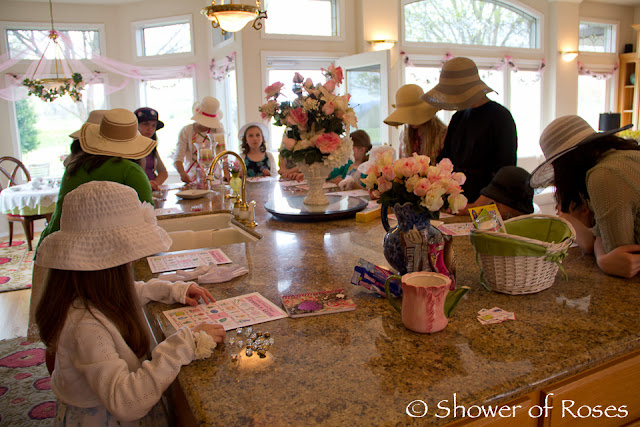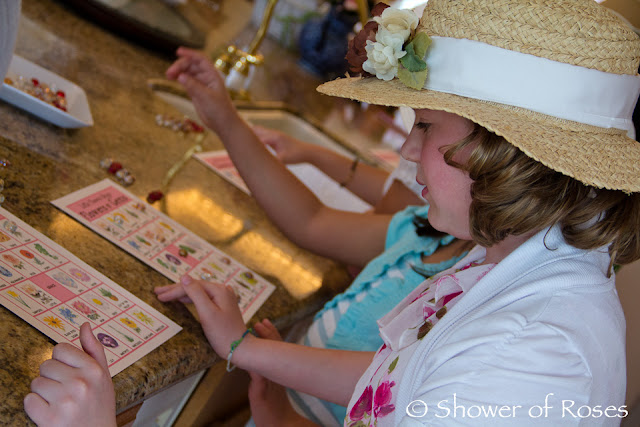 Well this post includes the last of all the games and activities we had during this year's Mother-Daughter Tea Party! I have a busy day ahead, since we are (finally!) signing papers this evening on our home refinance… Still I will try and pop back in soon to share the last of the pictures from the tea, including all the lovely decorations and delicious food. I hope you all have a blessed day!