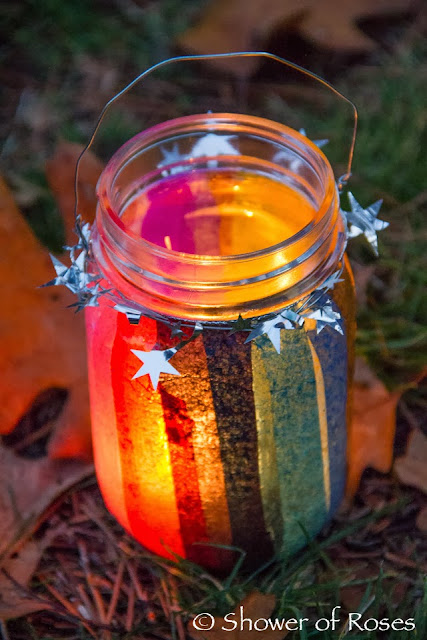 "But undoubtedly the main festivity on St Martin's Day especially in France and Germany is that of making paper lanterns and carrying them in procession. Children form groups – either informally or as part of an official organization with a band – and walk through the streets with paper lanterns that they have either made or bought. Shops produce a large variety of lanterns depicting everything from spacemen to Mickey Mouse for the processions. Undoubtedly, it is as much a celebration of the arrival of winter, with its long dark evenings, as of St Martin. There are lantern songs and nonsense rhymes to accompany the processions."
– Joanna Bogle,
A Book of Feasts and Seasons
We are getting ready to
have friends over once again
and will be celebrating the feast of St. Martin of Tours, also known as Martinmas! Our plans include
reading and learning about St. Martin
,
coloring pictures
, decorating lanterns for an evening walk, roasting hotdogs over a bonfire, and enjoying
St. Martin cookies
and
Il-Borża ta' San Martin
(St. Martin bags).
I plan to share with the children that one of the symbols of St. Martin is a "globe of fire" (which isn't too different from a glowing lantern) and (also inspired by a comment I read written by Jennifer Gregory Miller) that "Because St. Martin was fighting some of the pagan beliefs and gods of Gaul and Rome, one could say that the light of Christ and Christianity that St. Martin was teaching and spreading fills the night, overcoming the darkness of ignorance. Or that the little lanterns each represent our souls, lit up with the grace of Christ, overcoming evil darkness. Not too much of a stretch, because light and dark are constant symbols."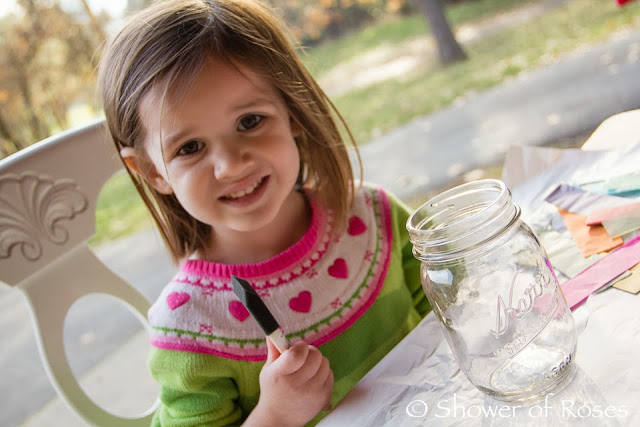 Materials needed:
Tissue paper in various colors
Mod Podge
Sponge brushes or Paint Brush (dedicated for glue)
Jars (I purchased canning jars at the craft store, but any clear glass jar would work fine)
Light Floral Wire (similar to this)
Decorative Garland (optional)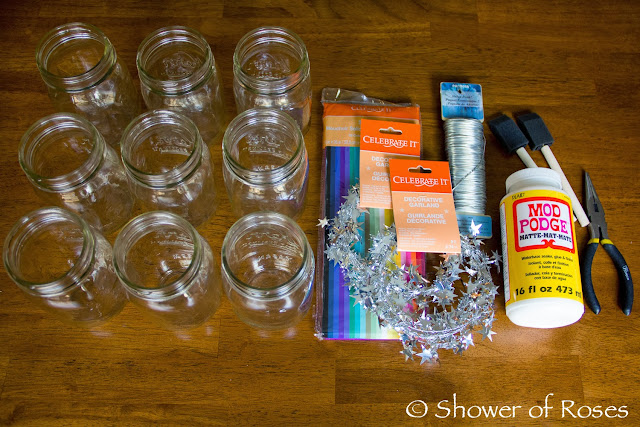 Directions:
Cut tissue into strips, squares, circles or whatever shapes you prefer.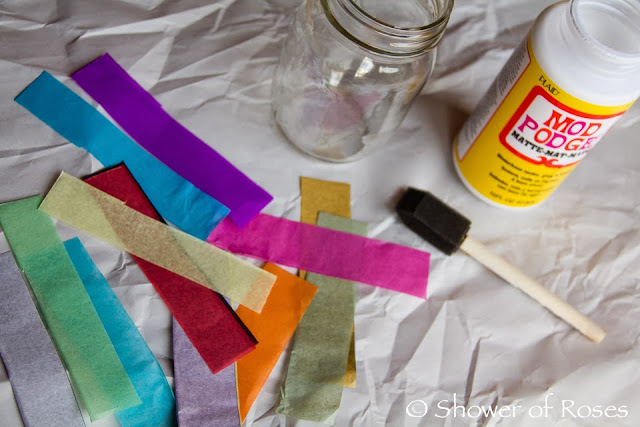 Cover the jar with a thin layer of Mod Podge.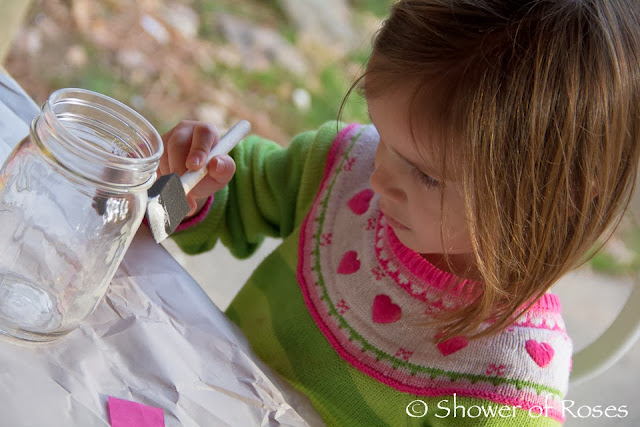 Apply the tissue to the jar, covering each piece with additional Mod Podge.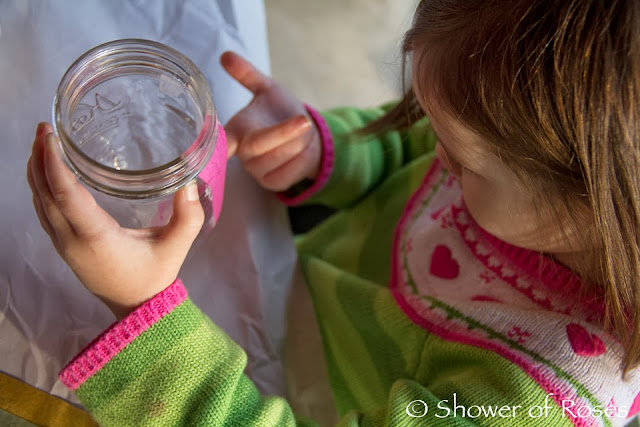 Continue applying tissue and more Mod Podge until the whole jar has been covered.
Let it dry (this can take up to 24 hours so allow plenty of time – we placed ours next to the wood stove to speed up the process).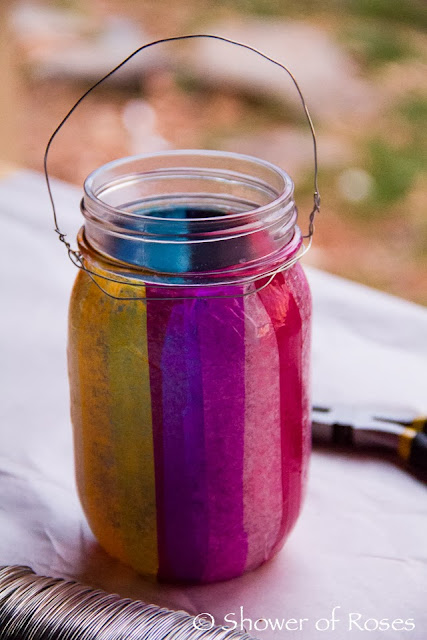 Wrap the rim of the jar with some wire, forming a handle, and tighten. Add star garland if desired.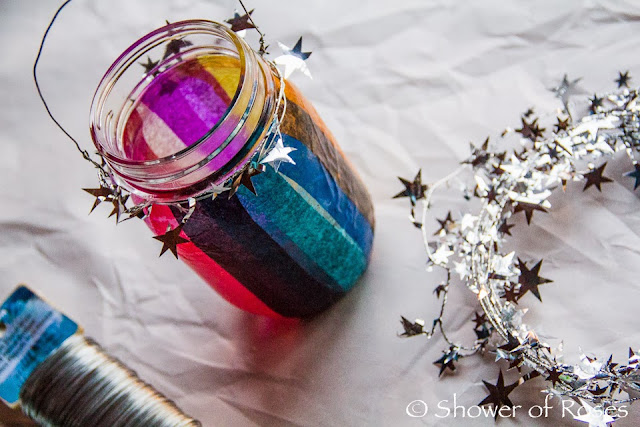 Tip: Drip some wax from a burning candle to the bottom center of the jar, before placing your tea-light or votive candle inside, to hold the candle in place.
Note: You can also create lanterns with balloons! Just blow them up first and set them in a bowl to stabilize while decorating. After the glue has dried, pop the balloon and cut out an opening in which to place the candle. Punch a hole on each side and gently thread the wire through to make a handle.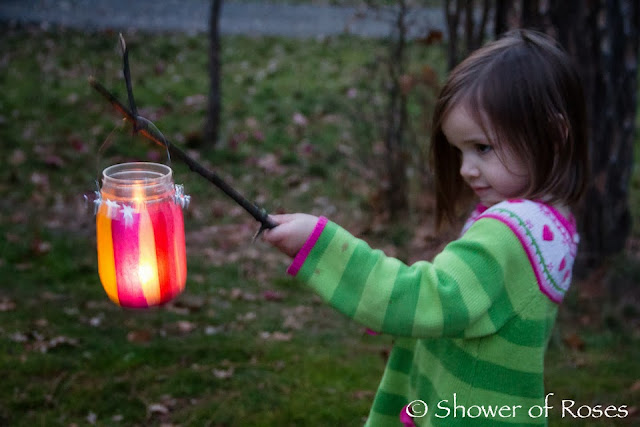 Oh, and be sure to find a good stick to hang the lantern on for the Martimas Lantern Walk!