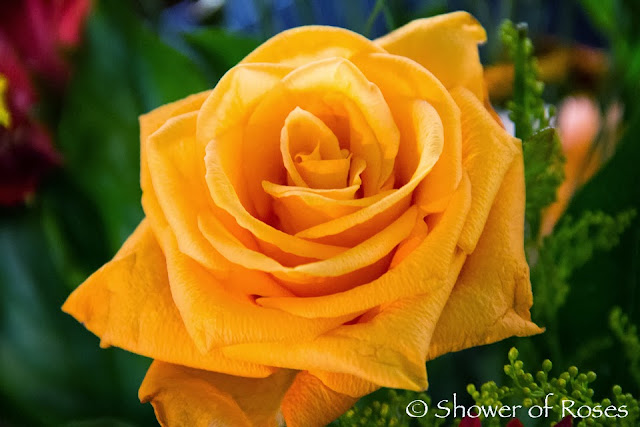 Outside my window…
It has been a beautiful day. The sun will be setting soon and I probably should be making dinner, but since the baby toddler is still napping and the rest of the kids are outside playing I decided to pop in here instead!
I am thinking…
about my babies in heaven.
I am thankful…
for God's grace and the uncountable number of blessings He has sent my way. God is Good, all the time!
Learning all the time…
our thanksgiving break has arrived. I'll be doing some Math lessons with the younger ones, since they fell a little behind during their trip to see their grandparents, but other than that we are all very excited to have the week off our "official" lessons. Of course, that doesn't mean the learning stops… just that it is a lot more fun! 😉
Celebrating the liturgical year…
today is the feast of St. Catherine of Alexandria. Since she is the patron for one of our daughters we also celebrate a name-day today!
From the kitchen…
a heart shaped cake. It is perfect for today in so many different ways.
I am working on…
cleaning and organizing our home… Rose's Godparents and their six children (including our newest goddaughter!) will be spending Thanksgiving with us this year and they arrive tomorrow night! We are all so excited!
I am creating…
a meal plan for the next few days.
I am going…
to run to the store tonight or tomorrow… I ordered some fudge from my friend Jacinta that I need to pick up and also forgot to by sweet potatoes! (Note: Jacinta is offering 10% off through November with the code TISTHESEASON! It's the perfect time to place an order for Christmas – it is amazing fudge!)
I am praying…
the Act of Resignation to the Will of God from Mother Love Such a beautiful prayer and there is a partial indulgence attached when united to performing your duties or bearing the trial of life.
May the most just, most high, and most amiable will of God be done in all things, be praised and magnified forever!
I am reading…
a new Advent and Christmas book that arrived in my mailbox today. I was actually sent two copies – one to review and one to giveaway! I hope you all aren't sick of the giveaways yet! 😉
Pondering these words…
from today's Quiet Moment in Catholic Digest:
"Trust in the Lord with all your heart and do not rely on your own understanding; in all your ways acknowledge Him and He will make straight your paths."
Around the house…
still so much to do to prepare for company and dinner will not make itself, so I had better get going… But I do have a review and giveaway to post first!
One of my favorite things…
the surprises
(I like to think of them as little gifts from heaven)
that always arrive on November 24-25th!
Last year it was a St. Christopher picture book
. This year it was a stunning St. Therese Rosary from Gail Giron Designs! I agreed to review one of her products and host a giveaway
months
ago and just love that it happened to arrive today, and is covered with roses! Thank you Gail!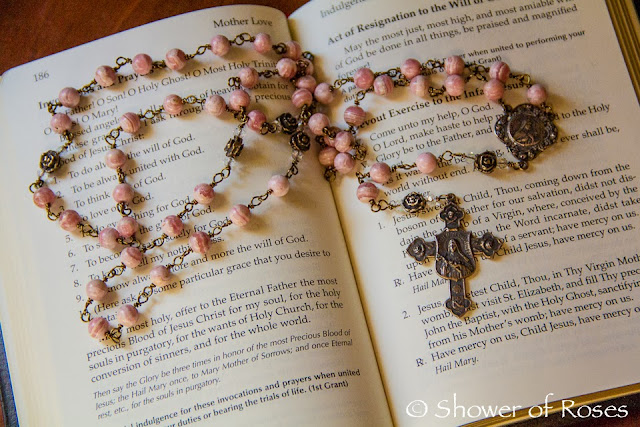 The pictures don't even do justice to this gorgeous St. Therese Rosary! It is made with Rhodochrosite, Solid Bronze Medals and Roses, Faceted Crystals and all wire-wrapped for longevity.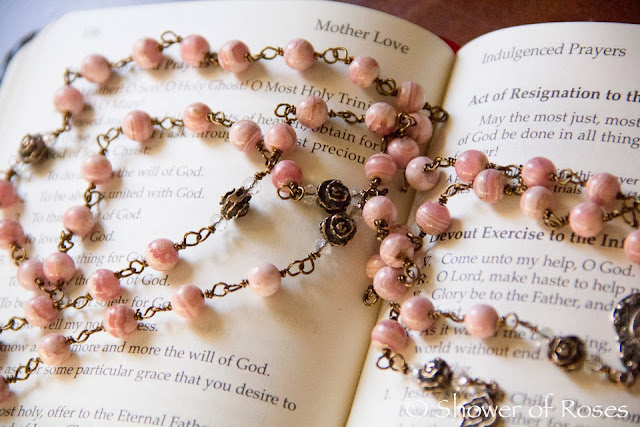 My husband actually met Gail when he was on a fire assignment in Colorado last year and was admiring her rosaries after Mass! Gail said this rosary she choose to send as a sample was very similar to the one he was looking at back then. The quality and craftsmanship is simply outstanding!
Gail has a number of items available in her
Etsy shop
and also accepts custom orders. In fact my mom, after seeing Gail's new ad in the sidebar, had me help her order
three
of the
bracelets
to give my sisters as Christmas gifts. After they arrived, my mom mentioned that she wasn't sure she'd be able to part with all of them! Since then she has placed a second order for
a forth bracelet
, and still hopes to order a couple more… I have a lot of sisters! 😉 Keep scrolling down to enter the giveaway for a chance to win a bracelet of your own!
This week's plans…
Spend lots of time with friends and family! I hope you all have a very Happy Thanksgiving and Blessed First Sunday of Advent! (Just in case I am not able to make it back to the computer this week… We'll see!)
A Giveaway…
Gail Giron Design has generously offered to send a lovely Rose Bracelet to one of my visitors here at Shower of Roses!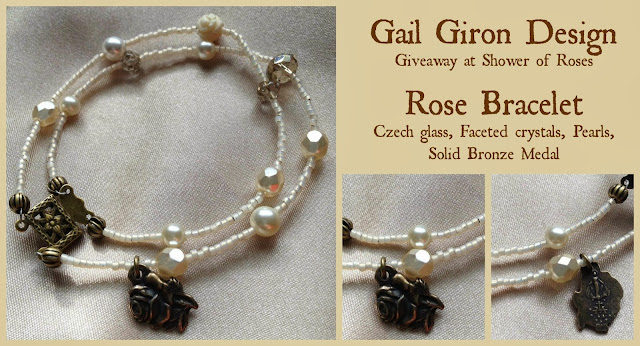 You can enter the giveaway using the Rafflecopter box below: