Outside my window…
After all these years, my husband finally talked me into hiking the mountain in our back yard to watch the sunset! Totally worth it… (and hopefully all the poison oak is buried deep beneath the snow!)
I am thinking…
about my inbox. It is overflowing with emails and I can't possibly respond to them all… I'm trying to let it go and hope everyone understands.
I am thankful…
that I survived yesterday. Here is a peek at our busy day from the photos I posted on Instagram and Facebook! 🙂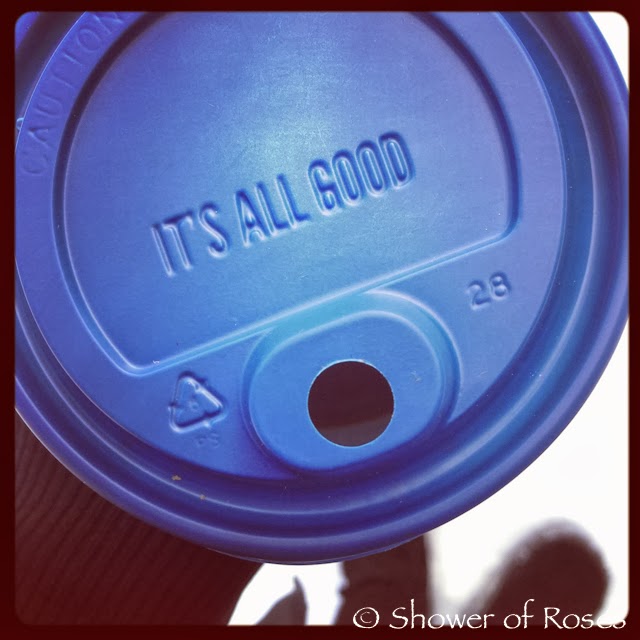 Learning all the time…
the boys made sure to keep up with their math lessons while waiting at the Dentist!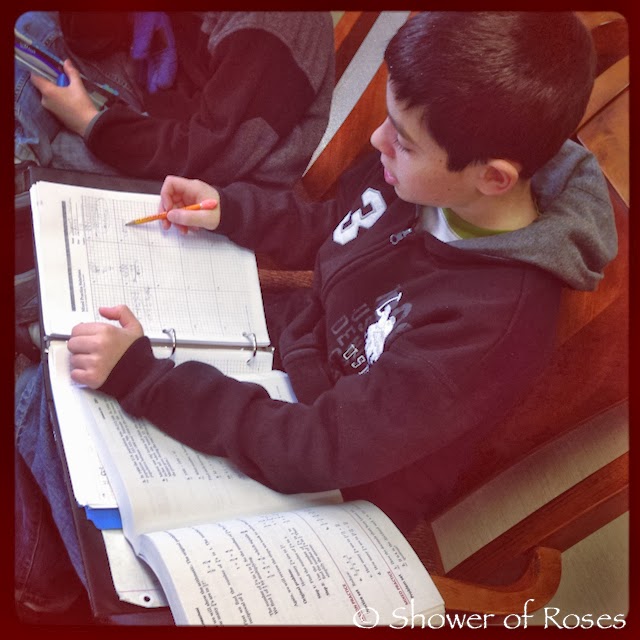 Celebrating the liturgical year…
so many feast days! This week we are celebrating the Solemnity of the Immaculate Conception, the feast of Our Lady of Guadalupe, and the feast of Saint Lucy!
I gave this book to my husband for Father's Day earlier this year and actually have a half finished post in my drafts folder with additional pictures… I should finish and post it sometime. It is such a gorgeous book!
From the kitchen…
lots of soup! The Beefed-Up Barley Soup my mom suggested when we were out shopping last week was so yummy! Perfect for these cold and snowy days after an afternoon sledding!
And here was our view from the dining table the other day during lunch!
I am working on…
finding a few more stocking stuffers. I think the comments from this post might be a good place to start.
I am creating…
Santa Lucia's Braided Bread, or at least I will be soon!
I am going…
to pull out another Noah's Ark puzzle! The kids, especially Snuggles, have had so much fun working on this puzzle. I think they assembled it, and reassembled it, three or four times the other night alone!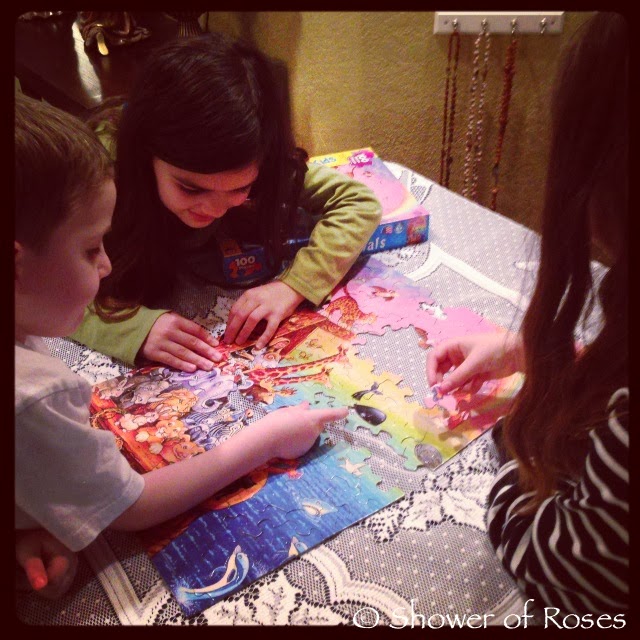 I am hoping…
that our pipes don't freeze again… That made for an interesting Monday morning. The weather has been so crazy for here, with lows around 0-8 degrees. Tonight we are expecting freezing rain, and tomorrow freezing fog. It doesn't look like I'll be going to town again anytime soon.
I am praying…
for Jenn, especially today!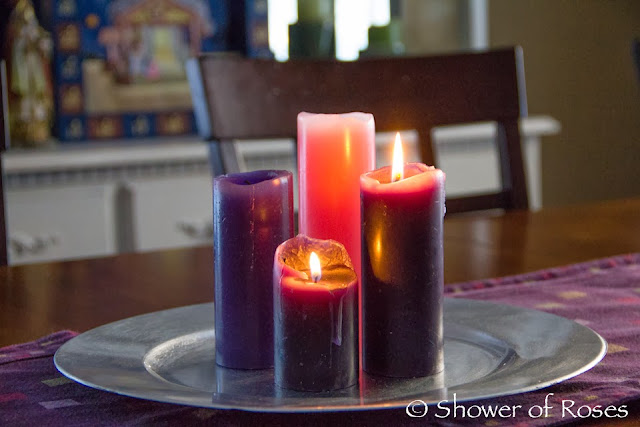 A simple centerpiece for our dining table with Advent candles from past years.
I am reading…
Come, Lord Jesus: Meditations on the Art of Waiting.
Pondering these words…
from St. Augustine of Hippo:
I am listening…
to my husband read a story each evening after our family rosary.
We are still listening to Advent at Ephesus and Adventus. We also just started listening to Mater Eucharistiae, the beautiful Mañanitas CD from Sister Servants, and Matins for the Virgin of Guadalupe!
Oh! Today the kids were also listening to Fresh Flowers in Winter while they worked on our Our Lady of Guadalupe Puzzle once again. We had to start on something new since we finished the Noah's Ark Puzzle so quickly!
Around the house…