~ Capturing the context of contentment in everyday life. ~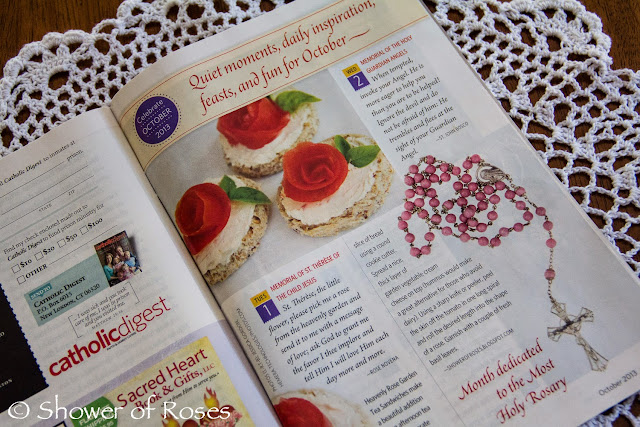 It's so exciting when our copy of
Catholic Digest
arrives in the mail each month and we can flip to my submission to see which pictures (including some that I submit with the article) were chosen to go along with the text. Doesn't it look so pretty?!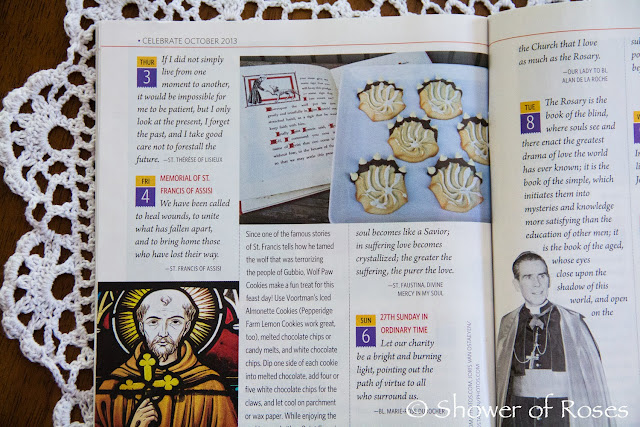 "If I did not simply live from one moment to another, it would be impossible for me to be patient, but I only look at the present, I forget the past, and I take good care not to forestall the future."
Even though I choose the quote for today months ago, St.
Thérèse
must have known I would need to hear these words this week, as we struggle with my husband being sent home without pay until further notice due to the current government shutdown.
Here is another inspiring quote that I ran across this week,
"It is very well for great souls to soar high above the clouds when the storm is raging, but for us, we have merely to bear the showers with patience."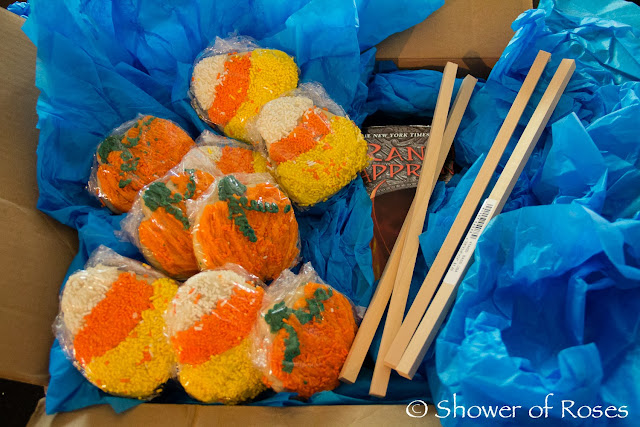 Look what arrived in the mail this week! The boys had loaned a friend a few of their Ranger's Apprentice books and they were sent back with a box full of
Pumpkin and Candy Corn Cookies
and some special sticks for me to make some more of our own! Visit ELM's blog for
the recipe and details
. BEST. SUGAR. COOKIES. EVER!
The boys are also very happy and excited that the next Ranger Apprentice book, The Royal Ranger, is coming out next month. They can hardly wait!
So… Who wants to see my
Cupcake Fails
from earlier this week? I had extra cupcakes from Michaelmas and wanted to turn them into lions for the feast of St. Jerome… I had run across
these adorable lions
and thought I'd give them a try, only using things I already had in the cupboard. Yeah. Easier said than done. Here are my results before giving up and
keeping it simple
: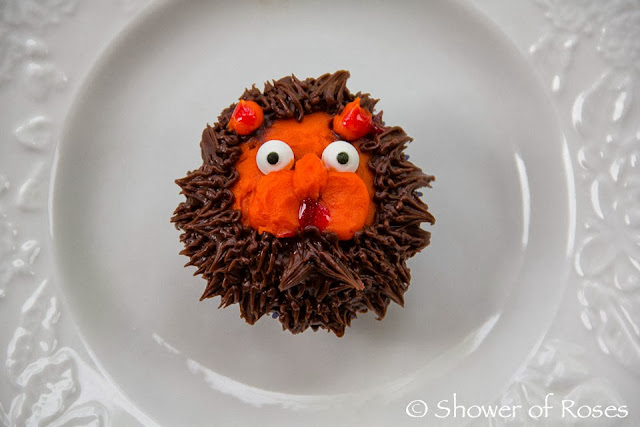 Nope… And it's WAY too Orange.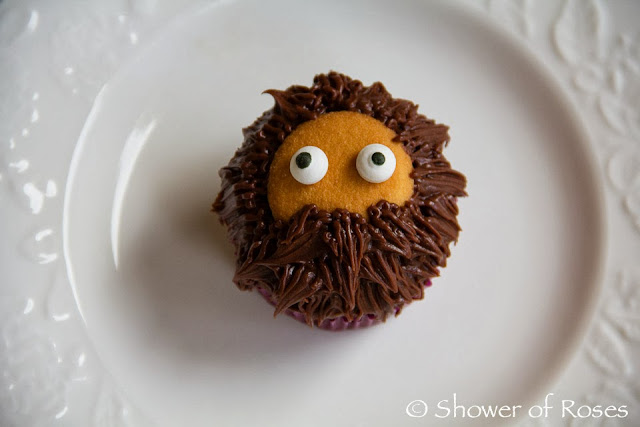 And this one? Wow. I gave up before even finishing and nearly died laughing. Just ask Charlotte. She was laughing too, when I emailed her the picture of my "crazy caveman" cupcake.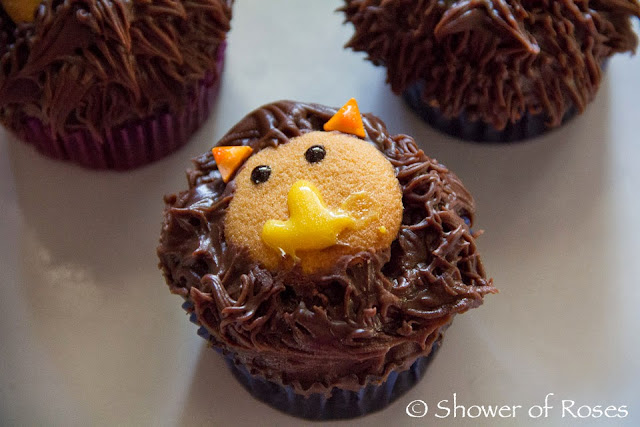 Twinkle Toes told me to step aside and she'd show me how it's done.
Hers is such a cute kitty!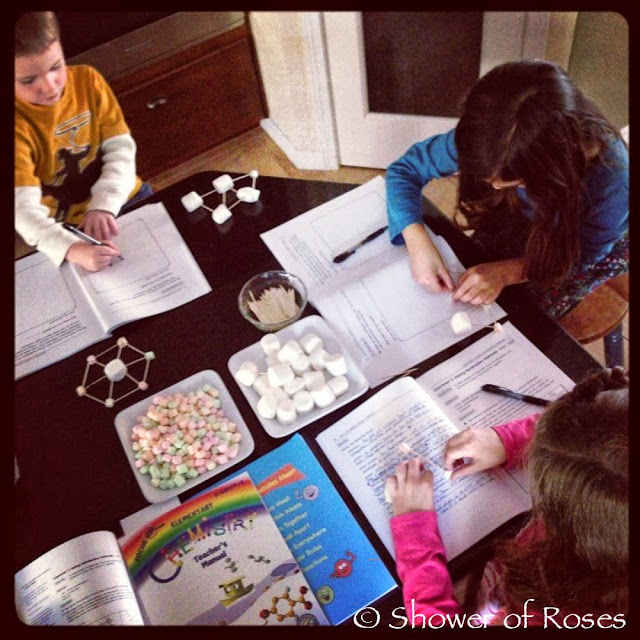 Real Science 4-Kids Focus on Elementary Chemistry and Focus on Middle School Chemistry has been such a hit this school year. Today we had a blast making marshmallow molecules!
I'll post a few more pictures soon, but here is one I snapped with my phone using Instagram.
I'll be back soon with a few more pictures from today's feast and another giveaway!