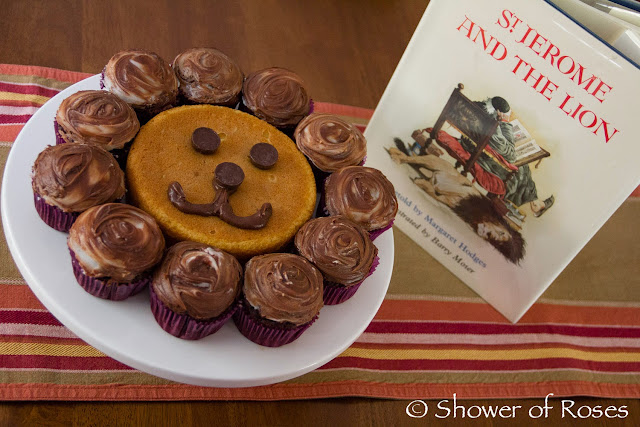 The oldest two boys are off having fun with their grandma today, watching my youngest brother (both Kevin and David are on college golf teams this year!) compete in one of his college golf tournaments! My boys have only gotten to watch their uncle golf one other time and they were so excited, and more than willing to get a jump start on their school work for the week yesterday afternoon after Mass!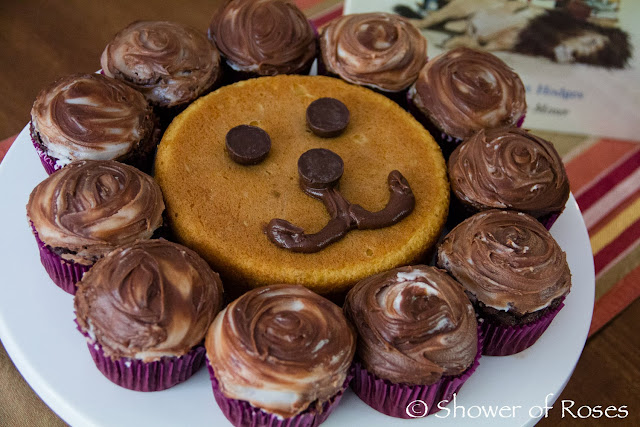 In the meantime, the girls have been helping me decorate some cupcakes for today's feast of St. Jerome!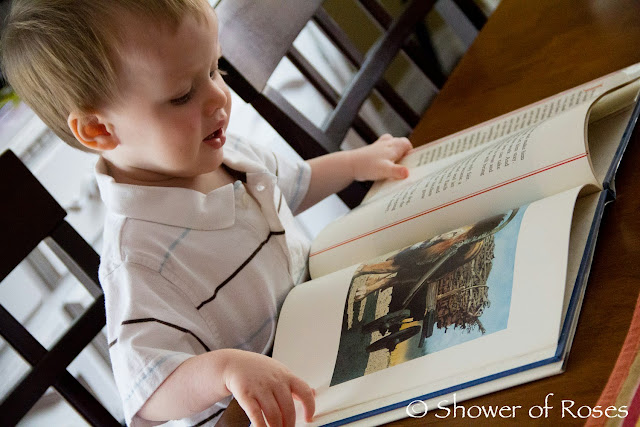 "lie-lie!" (aka: lion)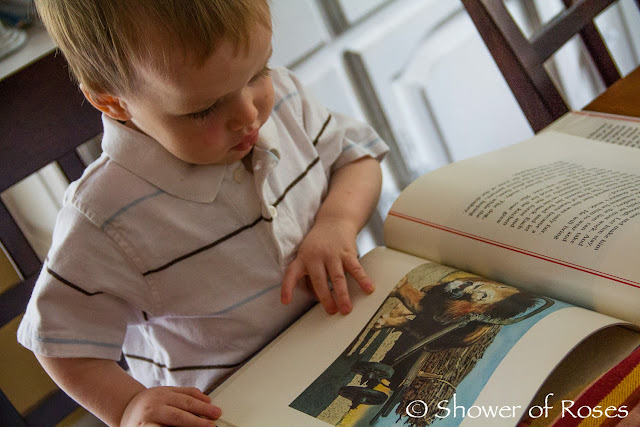 After the littlest ones are up from their naps we will all read and discuss St. Jerome and the Lion by Margaret Hodges, using Cay's excellent study guide found in Catholic Mosaic and the coloring page in Fenestrae Fidei!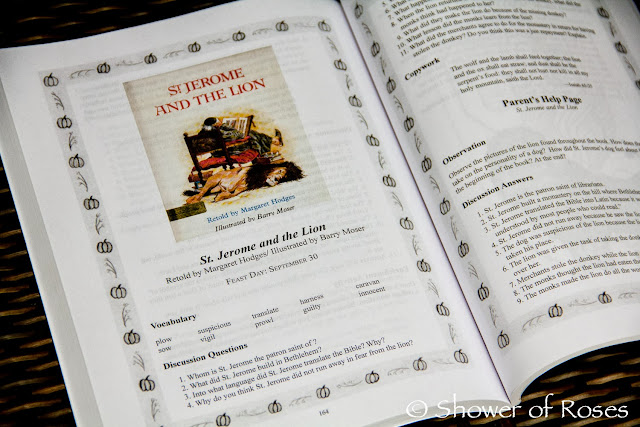 Speaking of Catholic Mosaic, I have a copy to give away! My well-loved copy of Catholic Mosaic is the original spiral bound version, but this full color copy was sent by Krista (who happened to have an extra) for me to pass along to one of my visitors here at Shower of Roses. Thank you Krista!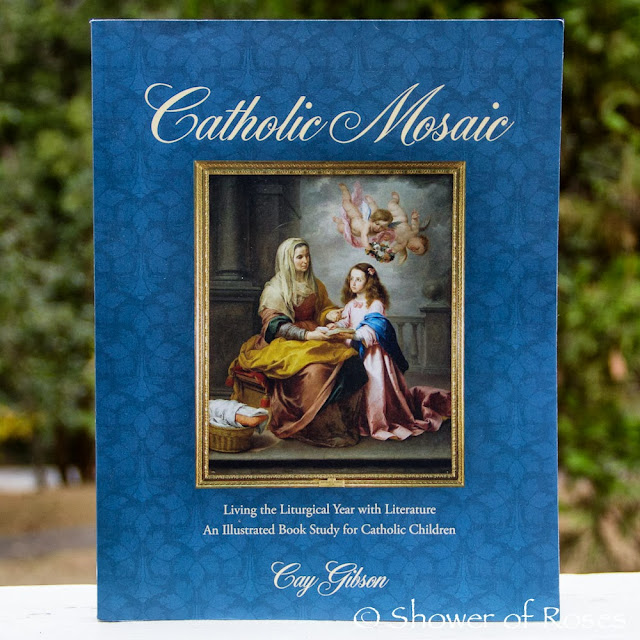 If you would like to be entered in this giveaway for a copy of Catholic Mosaic (my copy of St. Jerome and the Lion is not included), just leave a comment on this post, and make sure your email address is either linked on your profile or included in the comment so that I am able to contact you if you win.
I will be hosting a few more giveaways throughout the week, so be sure to check back! The giveaway will be open through Sunday, October 6th and I will update this post and contact the winner next Monday, October 7th.
UPDATE:
Thank you all for participating!
"So valuable to heaven is the dignity of the human soul that every member of the human race has a guardian angel from the moment the person begins to be."
St. Jerome