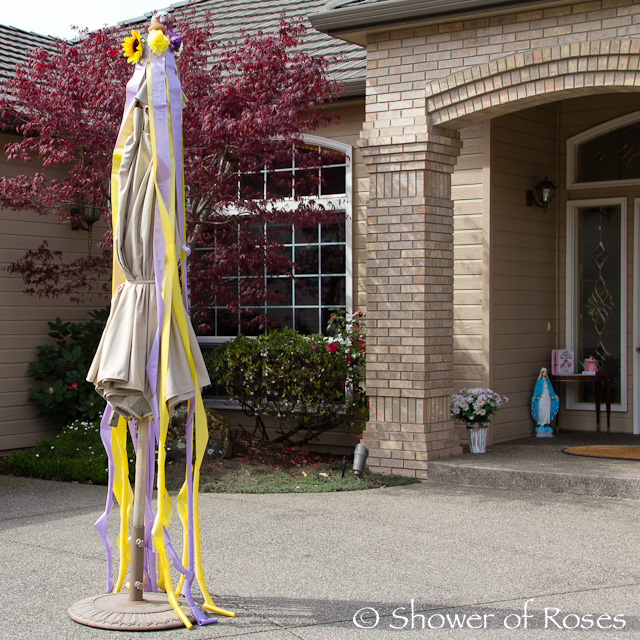 "The May-pole is up,
Now give me the cup;
I'll drink to the garlands around it;
But first unto those
Whose hands did compose
The glory of flowers that crown'd it"
-Robert Herrick, The Maypole, 1660
As I mentioned in one of my last posts, even though we had a forecast of rain and snow the weather cooperated for our Mother-Daughter Tea and we were able to include some outdoor activities for the girls including a Maypole!
According to wikipedia, a maypole is a tall wooden pole erected as a part of various European folk festivals, particularly on May Day, or Pentecost (Whitsun) although in some countries it is instead erected at Midsummer.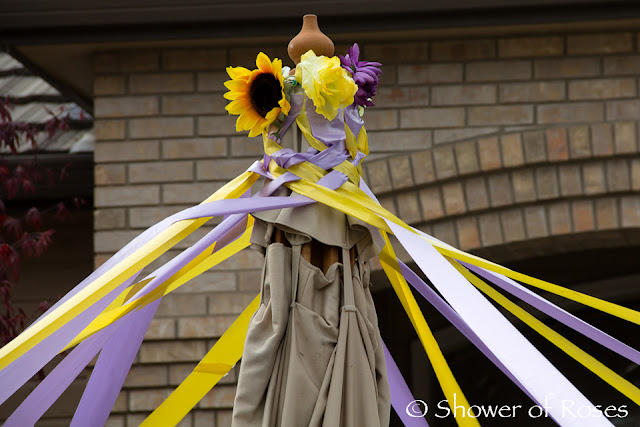 My creative friend, who hosted our tea party this year, made a Maypole with flowers, ribbons, and an umbrella on a stand! How clever is that?! Even though the symbolism of the maypole has been continuously debated for centuries, and no set conclusion has ever been arrived at, Stasia explained to all the girls that she likes to think that all the individual ribbons represent the many different aspects and doctrines of our Catholic Faith, and when weaved together they create something complete and beautiful!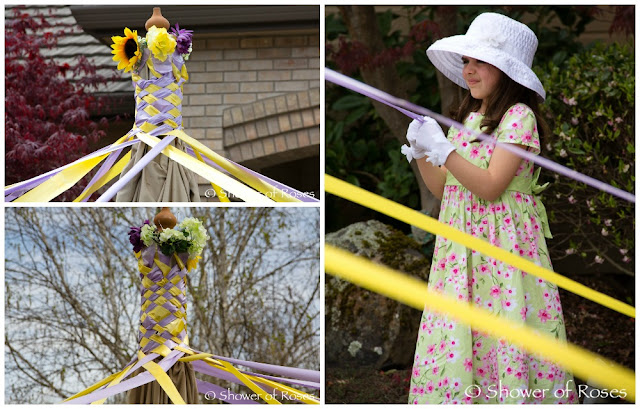 We had 13 girls participating in this year's tea, so she attached 14 ribbons to the "maypole" since an even number of ribbons is needed. (A couple of the moms took turns with the last ribbon.)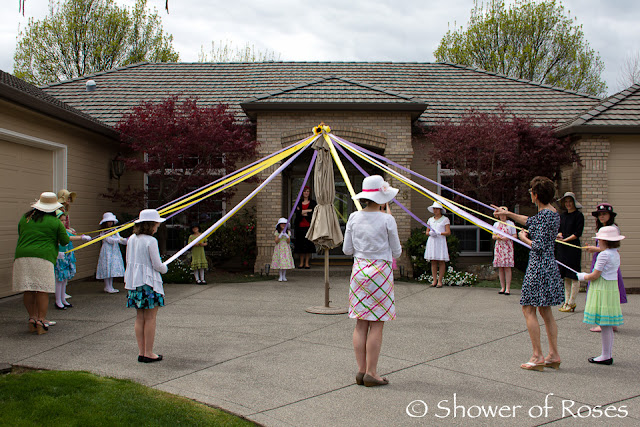 Half of the girls encircle the pole in one direction, each holding a ribbon, and the other half face the other direction. To start, one line of girls is to go in first, the other to go out first. To weave the ribbons, a little song can help:
In and out, in and out,
Weave the ribbons tight;
'Round the Maypole we will dance
To the left and to the right.
The girls alternate between going in towards the pole, and under the ribbon of person coming towards them. Then, they go out away from the pole, raising their ribbon over the person moving towards them.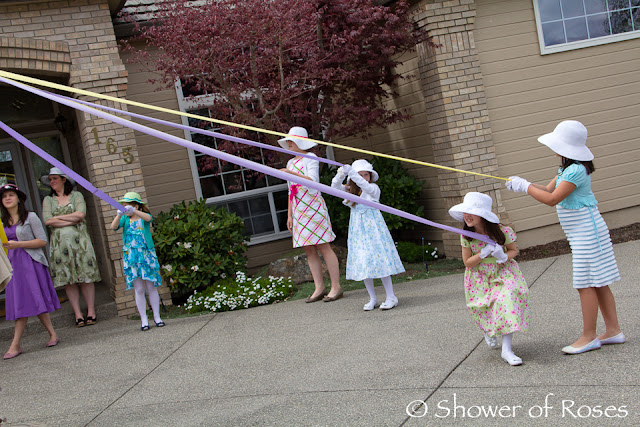 The girls had so much fun with this activity and it was such a great addition to