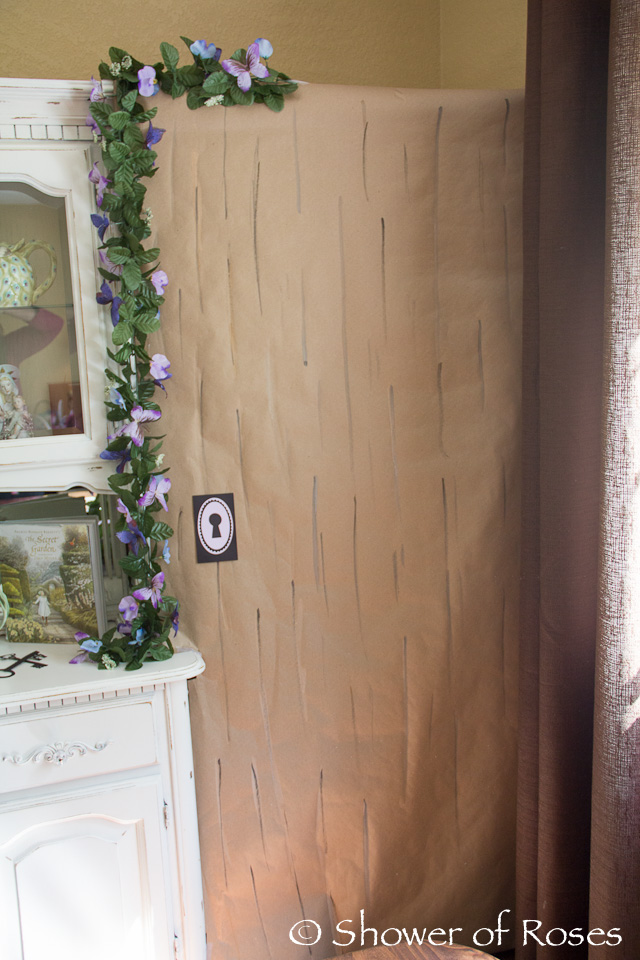 The older boys helped me create a door out of brown paper. We added some watercolor wood grains and then created a Key Hole and Keys using black and purple card stock with my Cricut with the Sophisticated Cartridge.
I also used the Sophisticated Cartridge to create the letters for her Birthday Banner placing them on backgrounds cut with Elegant Edges.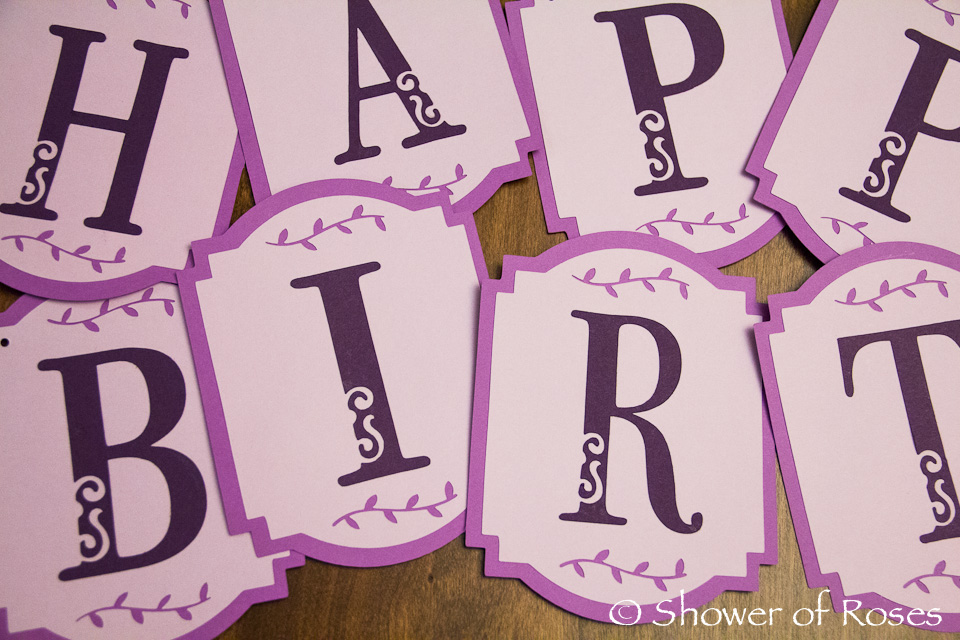 I picked up a strand of Ivy with purple flowers and butterflies at the craft store, as well as a few flower plants to use as decorations as well. It was simple but pretty!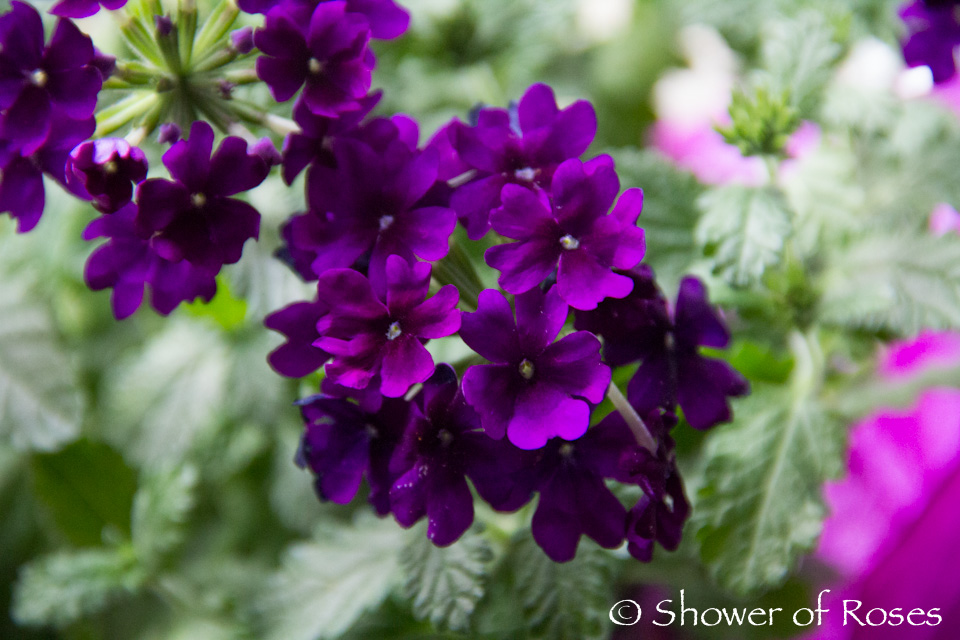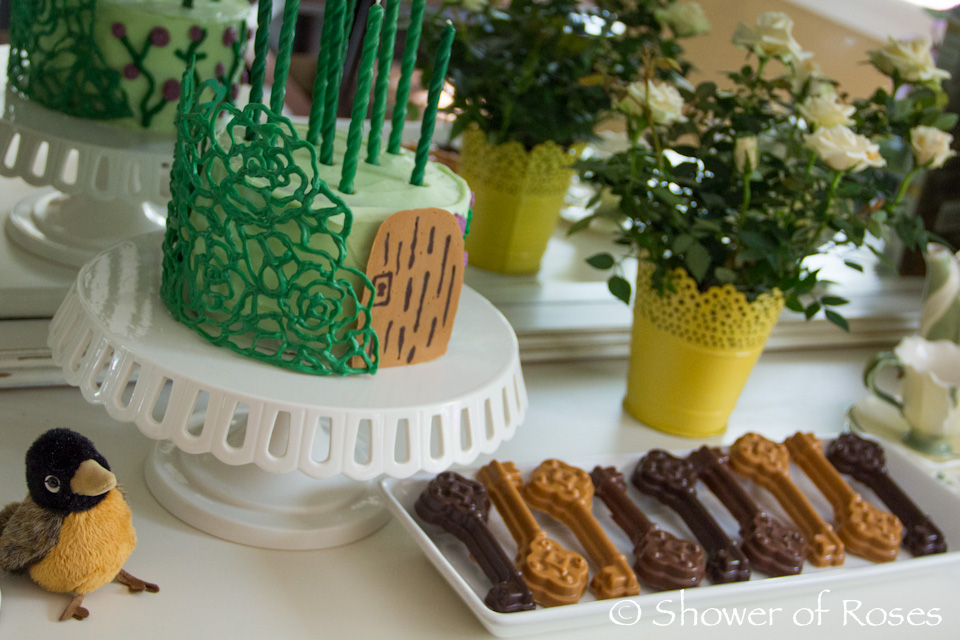 She also received sweet and thoughtful little gifts from her siblings…
It was such a fun birthday and so special that it happened to fall on Easter Sunday this year!