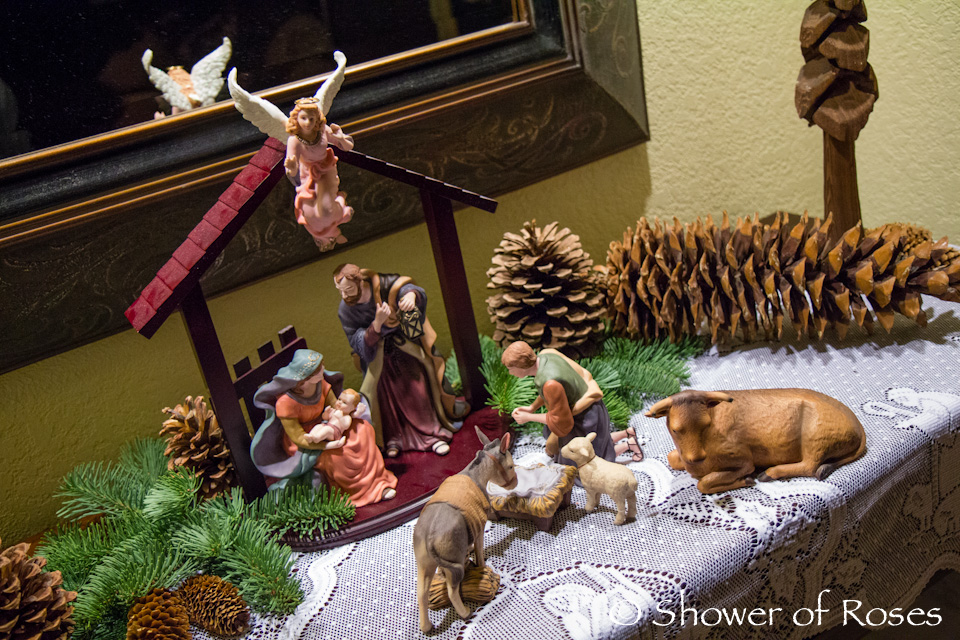 A Saint has told us that one day at Mass he saw Jesus Christ with His hands full of gifts, looking for souls to whom He might give them. ~ St. John Vianney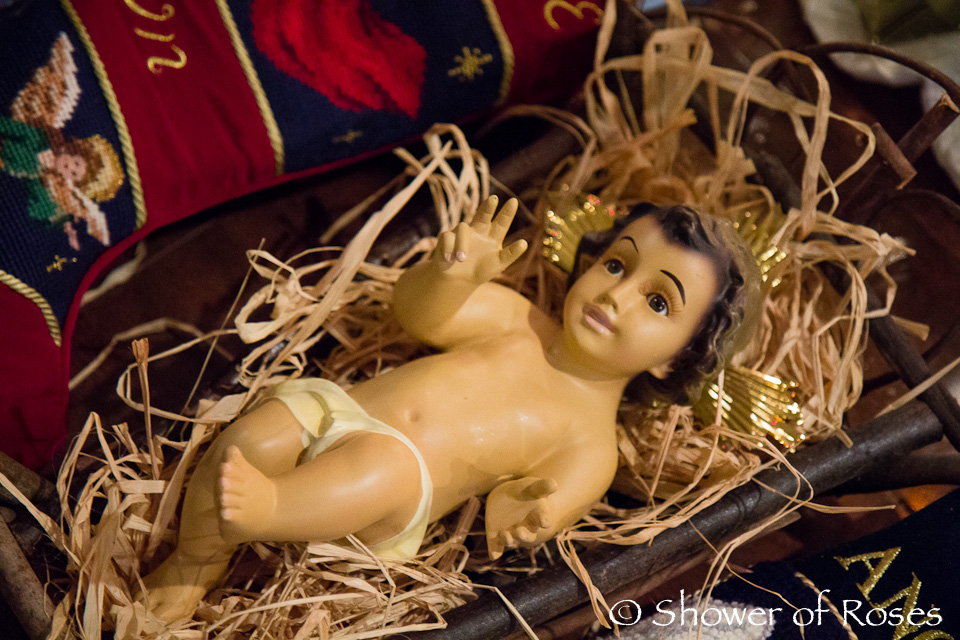 We began our Christmas morning praying the Joyful Mysteries of the rosary together as a family.
Then, after digging through their stockings, the children all asked is if we could exchange Christkindl gifts first, before opening their gifts from their dad and I!
Everyone was so curious to find out who had who! 🙂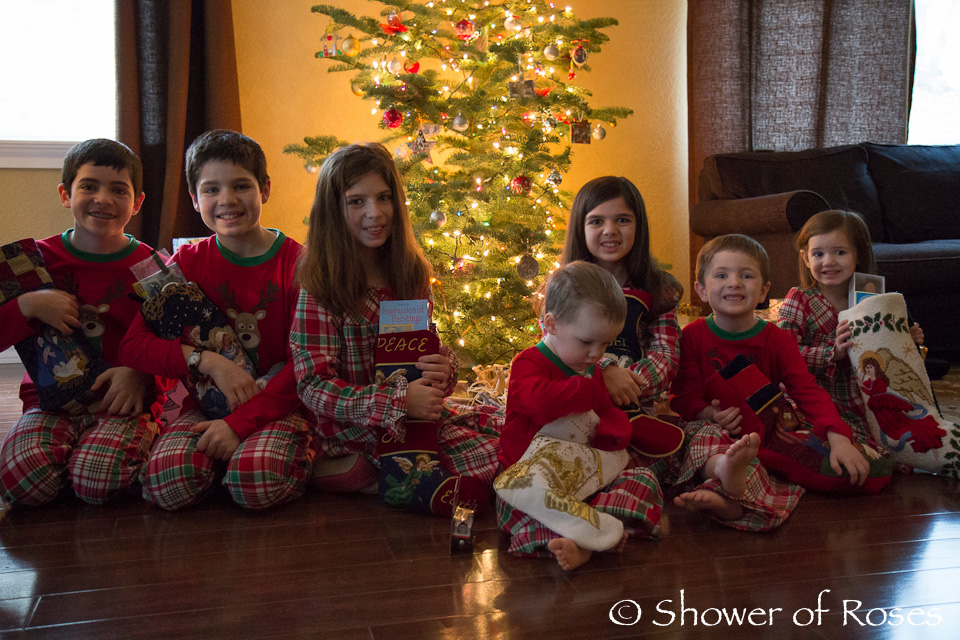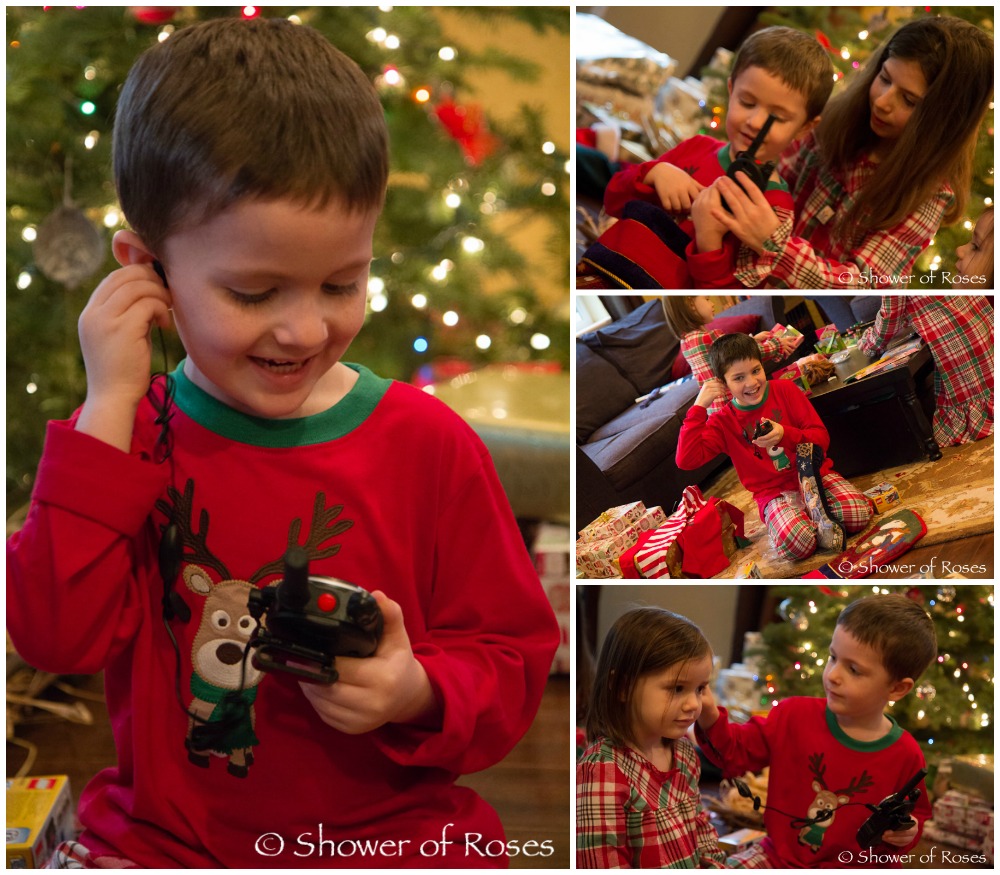 Like last year we gave each child an allowance
(except for Captain who asked if he could use some of the money he was given on his last birthday)
to choose a gift for
their Christkindl
. Sean ended up having Twinkle Toes and picked out
a new puzzle
for her, I had purchased
a new calendar
for Sean to use at work, Captain had spent some of his own savings on a restaurant gift card to give to me, which he had purchased at the local grocery store, so that Sean and I could go out to dinner sometime (so thoughtful!), Rascal had picked out a doll dress for Chiquita, Twinkle Toes gave Captain his
wished for
Original Perplexus
(which he has already mastered – he's ready for the Epic!), Chiquita picked out a
lego set
to give to Rascal, Snuggles gave Bud a block set (
like this one
), Rose gave Snuggles the
Rookie Perplexus
(we were able to find these locally at 50% off!), and Bud helped me wrap a
pink tutu
(made by a friend of mine) for him to give Rose.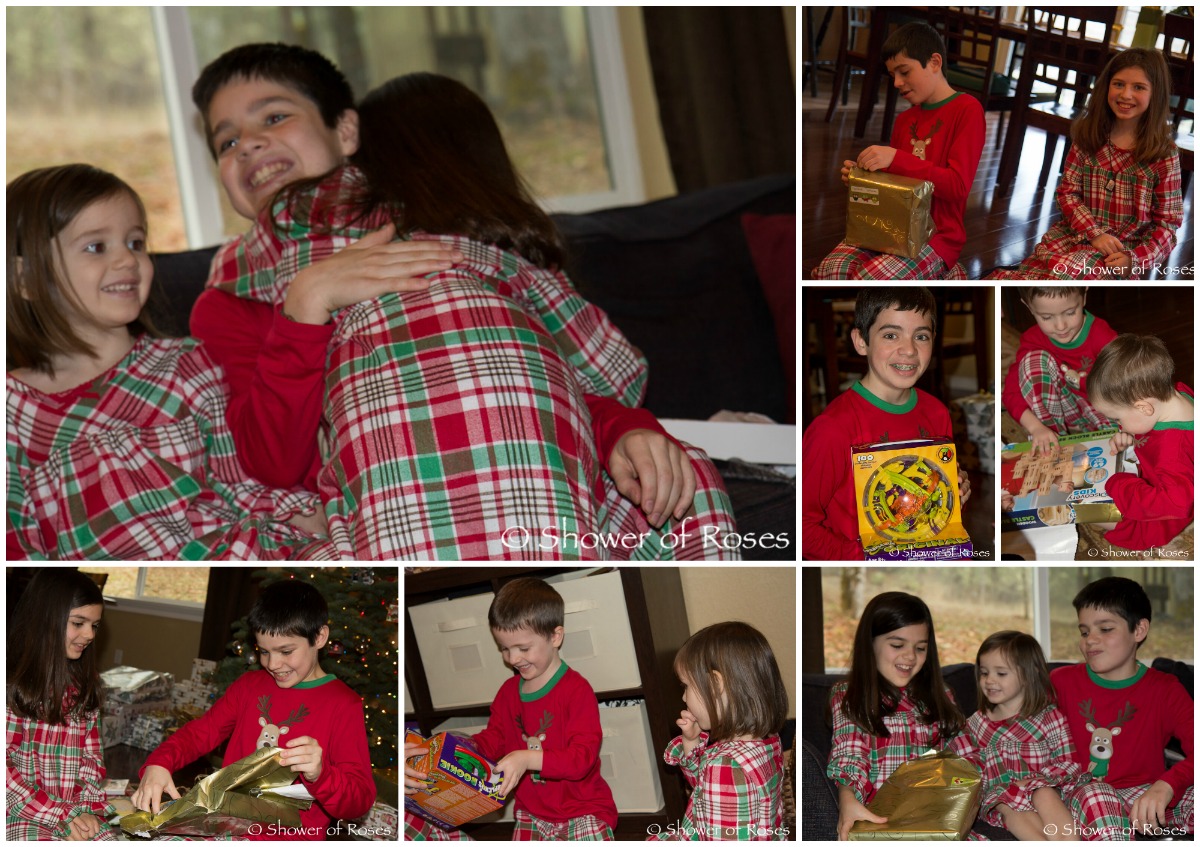 I did list
the gifts we planned to give our children in this post
, but I will try and include the links here (along with any changes) as well. Our children were blessed once again this Christmas with many wonderful gifts, in addition to new hats and mittens from my parents and gifts from Sean's parents on Epiphany! They also helped pack and ship gift packages to a couple struggling families. The income from my new sponsors here at Shower of Roses, along with the commissions received though all the affiliate links, has been such a blessing! Thank you to all those bless our family by sponsoring this blog, using the affiliate/sponsor links, or with your prayers. May God reward you!
.: Gifts for Captain and Rascal :.
ages 13 and 11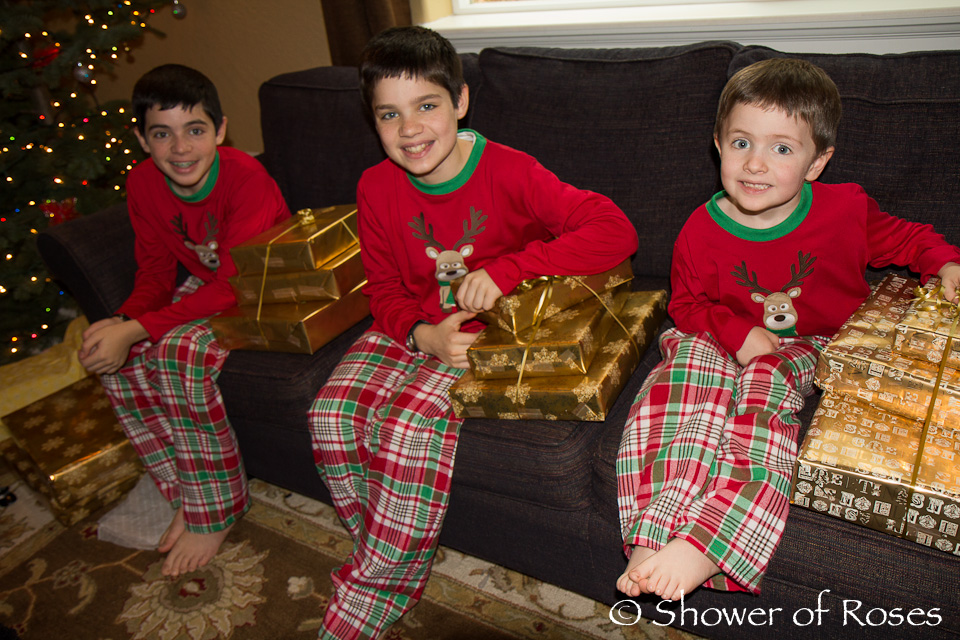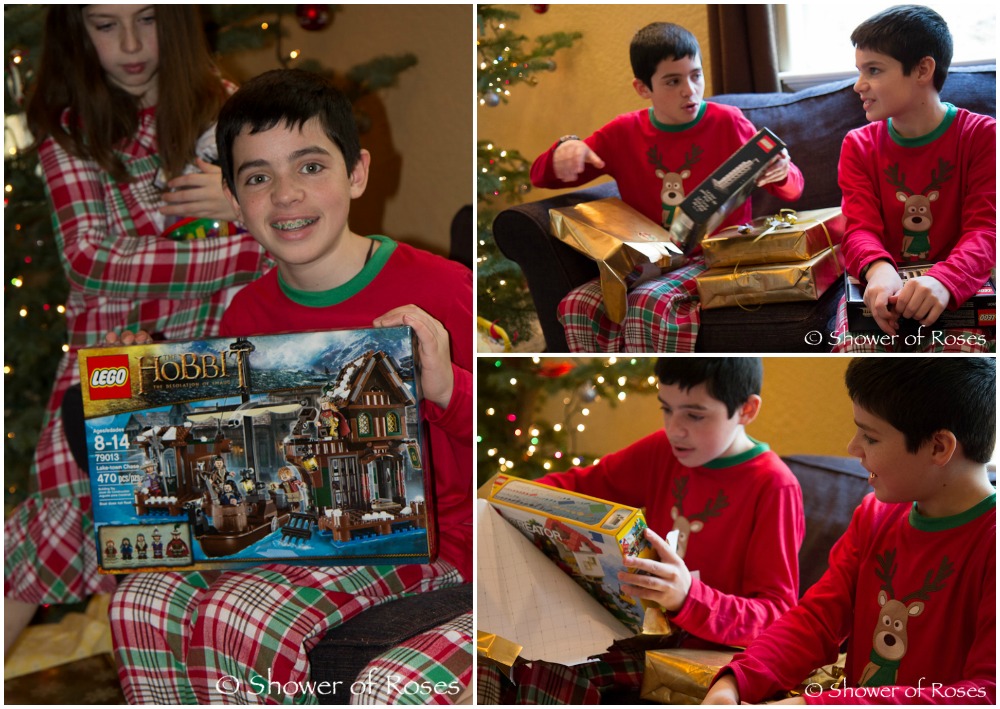 It didn't take long for the baptisms to begin!
We also gave the children each a stack of books. You can see all of those here:
After Bud opened his castle, my camera card was full so I put it down for the rest of the day and only snapped a couple additional pictures with my cellphone…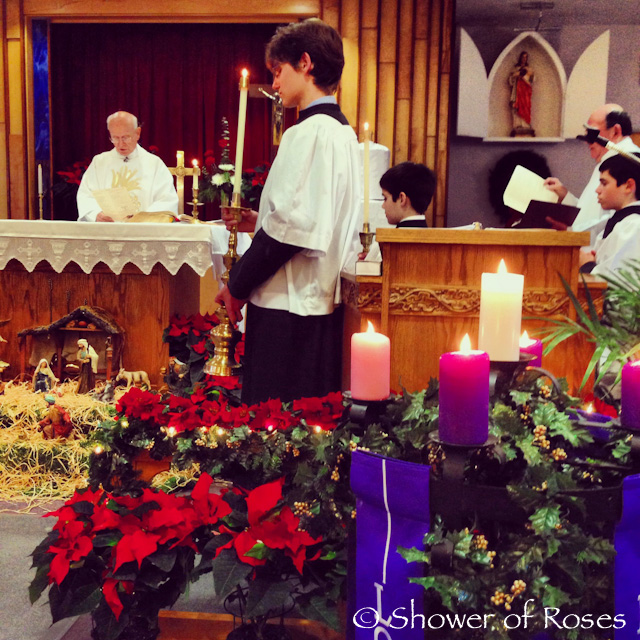 It's a bit of a drive, but we were very excited to hear that Father Carmelo was asked to offer Mass at the Veteran's Domiciliary Chapel at 4pm on Christmas Day! This year, instead of attending the Midnight Mass, we attended Christmas Mass at the Dom and the boys were able to serve for Father once again!
After Mass we drove around looking at Christmas lights in a nearby town before coming home for dinner. It was such a wonderful day filled with joy and blessings!