Roses are red, violets are blue,
Angels in heaven know I love you.
Outside my window…
Yes, those were our children out there in the front yard wrapped in blankets early this morning, trying to stay warm while I searched the house trying to figure out what was burning… The smoke was coming from a light fixture in the little boys' room.
I am thinking…
It's nice to have electricians in the family! My Dad and Mom were on an airplane headed to Hawaii this morning (My Dad rarely travels, but Mom talked him into going over to watch a golf tournament my brother will be competing in this week!) but my brother Brian returned my call and headed over to take a look at the wiring for me in exchange for some lunch. Even though it ended up being just the lightbulb (Whew!!!!) I had him take down the fixture (wall sconce) anyways, since we need to rearrange the furniture to make room for a bunk bed for the boys.
I am thankful…
for those the two new bookcases! I assembled them last week and filled them with some of the books from the little boys' room, which was our old schoolroom. We still seem to have more books than shelves, but I'm getting a little closer to finding homes and getting them all organized once again.
Learning all the time…
Saturday, while Sean was at work, we spent some time learning about Mary Cassatt and creating some artwork before heading outside to enjoy the sunshine for the rest of the afternoon. I'll post pictures of their completed art projects soon.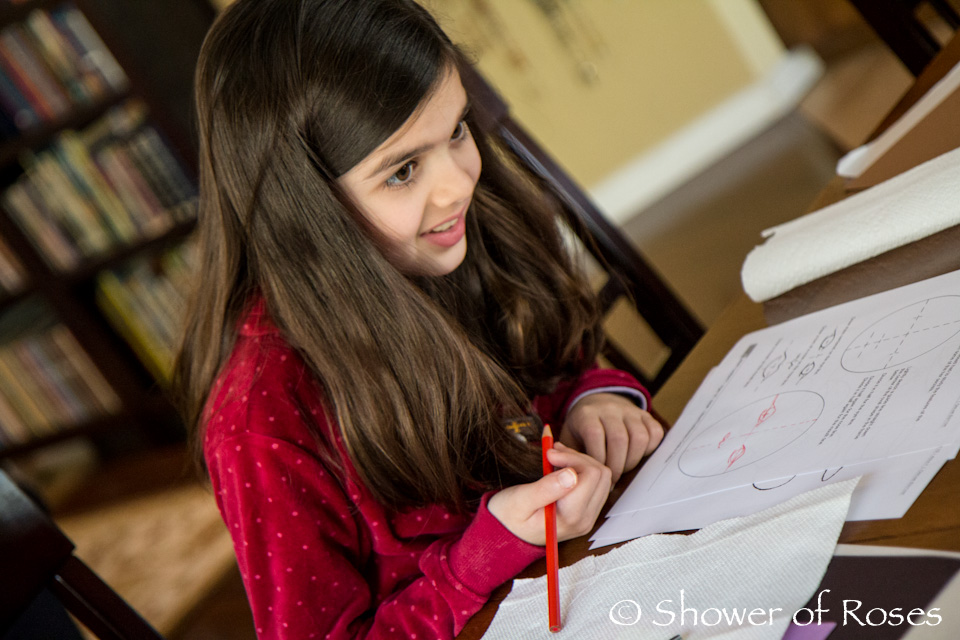 Celebrating the liturgical year…
St. Brigid, Candlemas, St. Blaise, and so many more wonderful saints and feasts to
celebrate
and
read
about this month!
From the kitchen…
Candlemas Cookies with Drip Plates and Saint Blaise Sticks!
I am working on…
plans for Rascal's birthday this coming Friday. When I asked him what sort of theme he'd like this year he asked if it could be a surprise! 🙂
I am creating…
homemade Valentine cards with Rose and Snuggles! I'll share some pictures of our creations sometime soon, but in the meantime, aren't these Vintage Valentines adorable?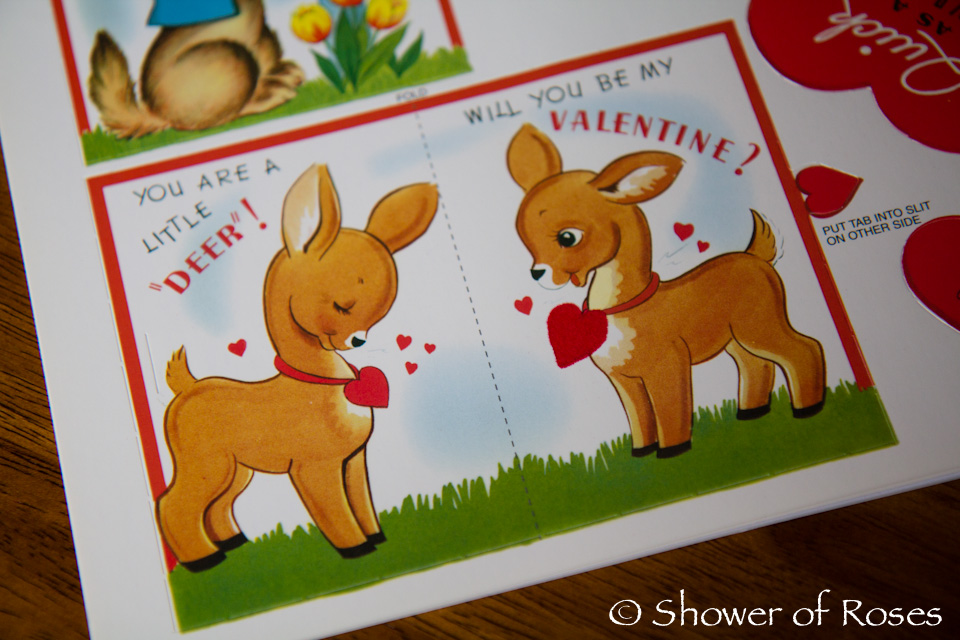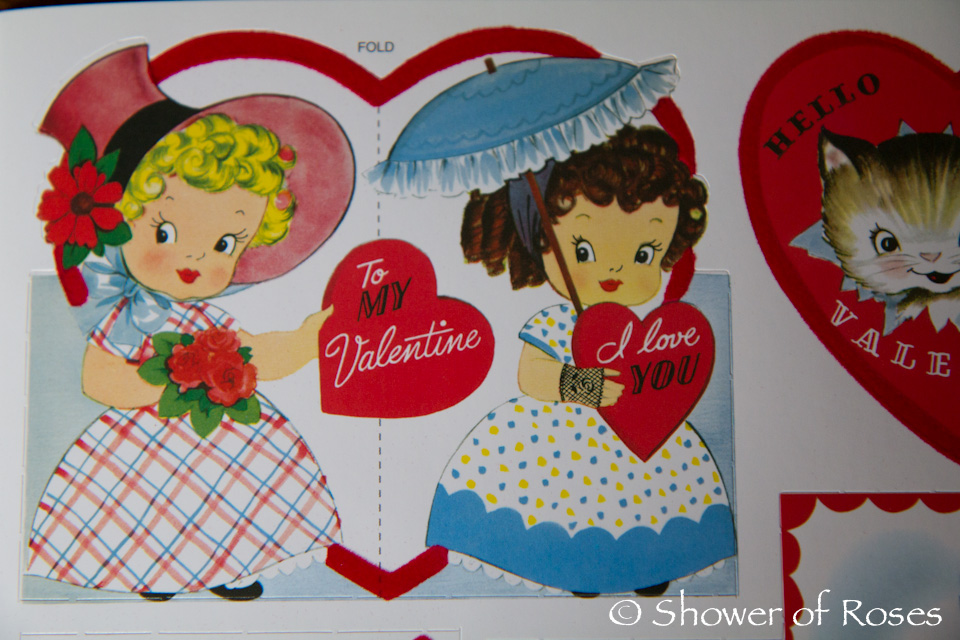 I am going…
to pre-order Lent at Ephesus.
I am hoping…
that I will hear back from our pediatrician soon. Last week we took our oldest to see his pediatrician for an evaluation and to begin some testing for a reoccurring problem (violently vomiting for hours) he has been having every 1-2 months this past year, and again last week. Hopefully we can figure out the cause (and a solution) before it happens again. Thank you to everyone who has been praying for him!
I am praying…
for a few special intentions and an increase of true, sacrificial love within our family during this month of February, which is dedicated to the Holy Family.
Jesus, Mary and Joseph, like you we are members of the Father's family. We pray that our family love may reflect his love on its openness to all people. May we forgive even when not forgiven, and be patient with others' weaknesses.
Jesus, give us peace, unit and strength to meet the difficulties of daily living. May we use our family resources to improve the quality of life for ourselves and all people. Let us show joy in serving, for whatever we do for others, we do for you.
Mary, inspire us, that our love may be strong but not possessive. Let our willingness to give depend on the needs of others rather than on the cost of giving.
Joseph, help us to be attentive to the Father's will. Let us be ready, as you were, to act whenever he calls us.
I am reading…
Cranberry Valentine and making plans with Snuggles and Rose to bake a Cranberry Upside Down Cake (using the recipe on the back cover) with the cranberries in the freezer.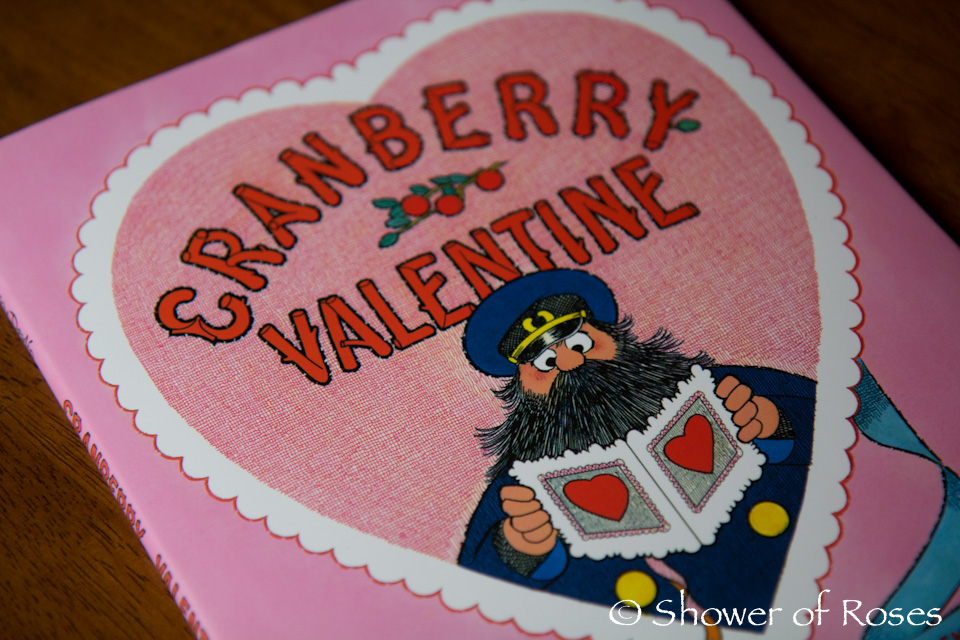 Pondering these words…
which begin the chapter titled "The Wounds of Childhood" in The Context of Holiness (one of my birthday gifts!) by Marc Foley, and thinking back to some of those events in my own childhood. I think I'm really going to like this book.
There are certain events in life, deaths, births, marriages, divorces, and critical life choices that cut life in two. They determine "before" and "after" for us. They are definitive moments after which life will never be the same…
I am listening…
to Snuggles and Rose having a hilarious little conversation. They are across the room from each other and talking on their calculators cellphones.
Around the house…
legos. This afternoon I was about to "kill a spider" when one of the kids said, "Mom! It's just a lego!" That "lego" looked way too real on our tile entryway floor.
One of my favorite things…
the smell of
beeswax
candles
.
Mmmmmmmmm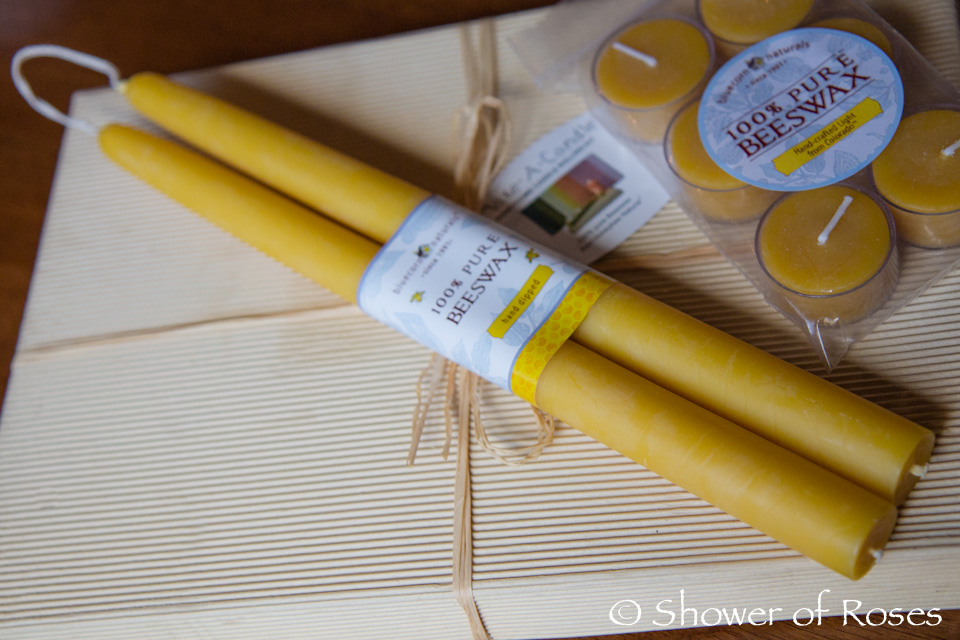 This week's plans…
Math Tutors (at home) on Tuesday and Thursday
Post Office, Library, and a few other errands
Rascal's 12th Birthday –
Dinner/Auction Fundraiser for the local crisis pregnancy home
A little peek at my day…
Nope. I'm not going to share a picture of the smoking lightbulb, the little black "spider" I was about to smash, the mountain of laundry I have yet to catch up after falling behind while sick last month, the lunch crumbs on the floor, or the piles of school books on the countertops. I prefer to focus my camera lens on the peaceful and precious moments that are sprinkled throughout the day in spite of the craziness of large family life. ♥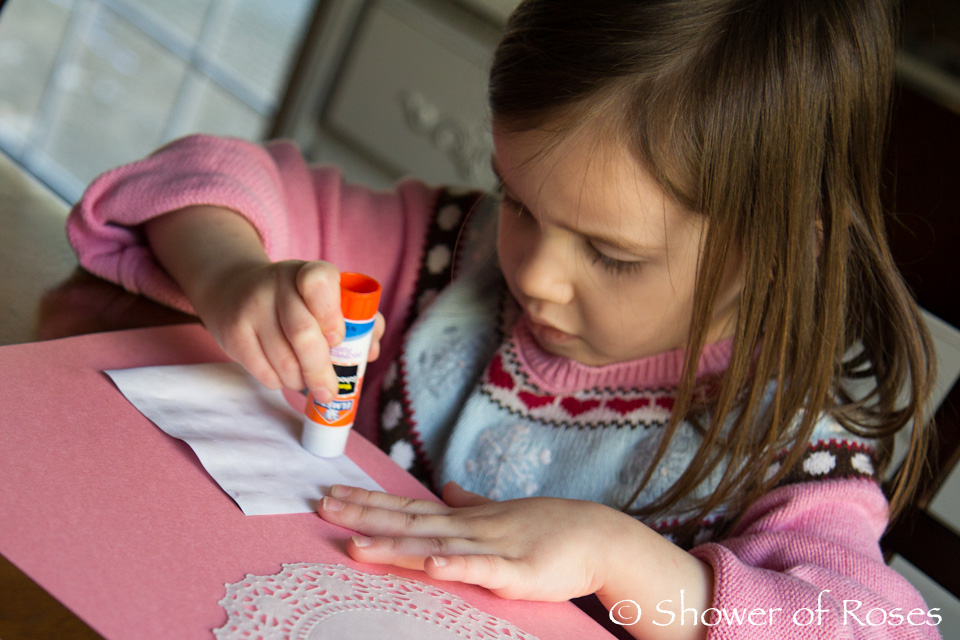 Let us go forward in peace, our eyes upon heaven,
the only one goal of our labors. ~ St. Therese of Lisieux