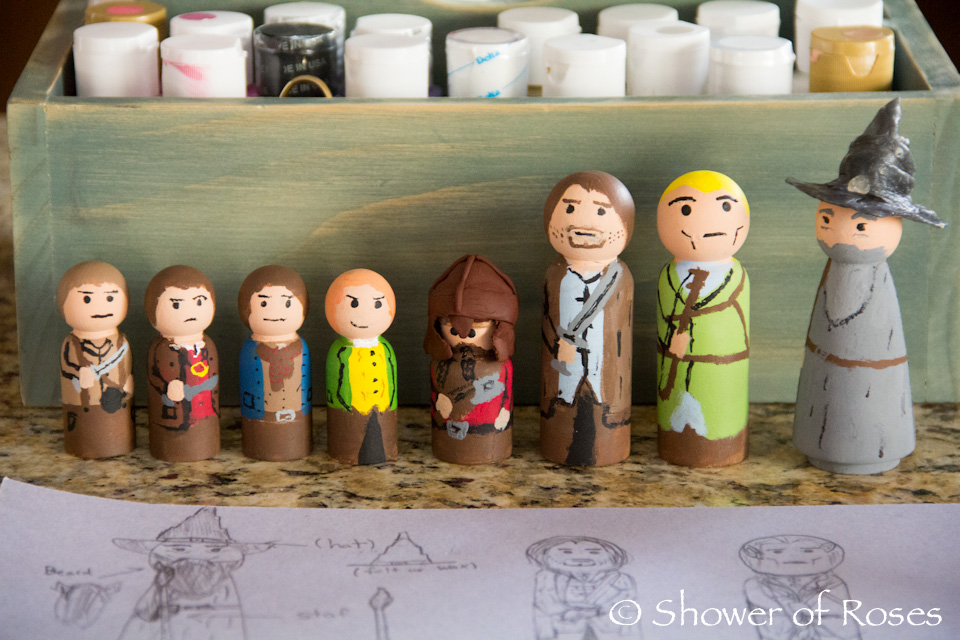 Back in November, when I was
busy painting Jesse Tree Angels
, Rascal asked if he could try painting some
dolls
action figures to give as a Christmas gift to his older brother. I was more than happy to share my supplies and was totally impressed with his creations!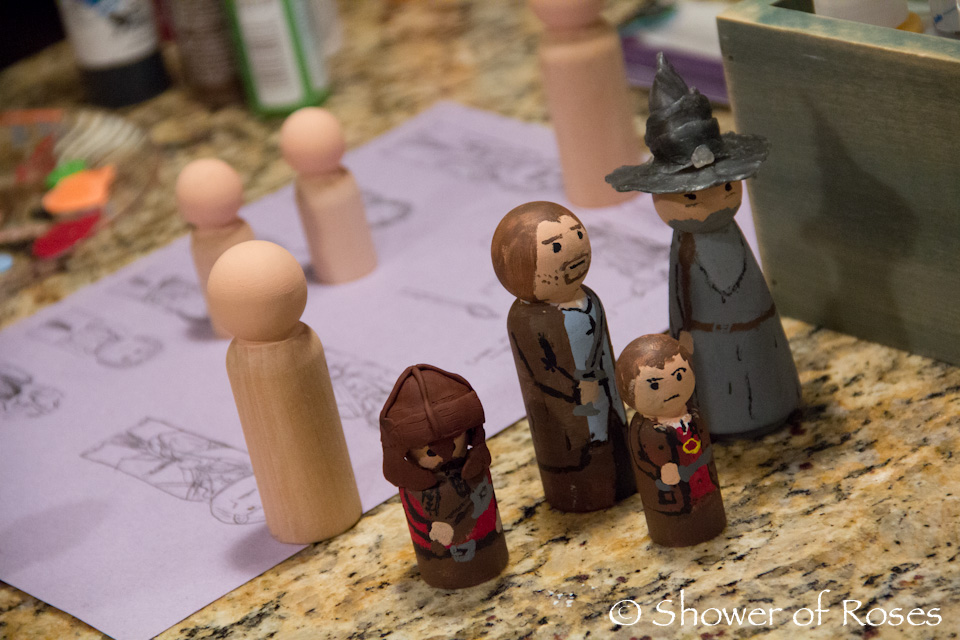 Here is a little list of his supplies:
1 – 3 1/2″ Doll Body
3 – 3 9/16″ Man Body
4 – 2 3/8″ Dad
1 – Dwarf (I can't seem to find the link for this peg doll)
Various acrylic paints and brushes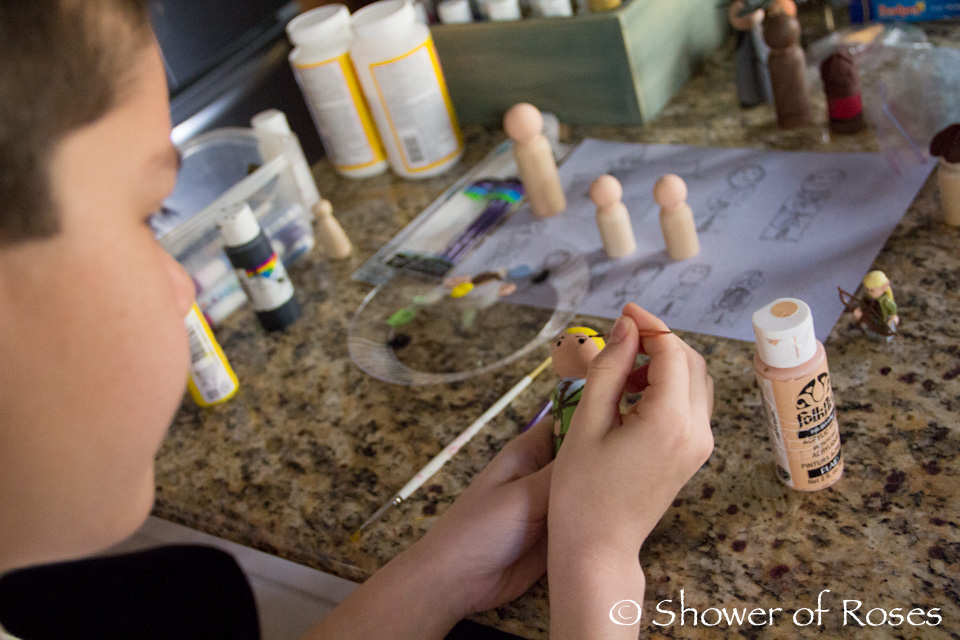 He is hoping to add to the collection this year and I'm looking forward to see what he paints next!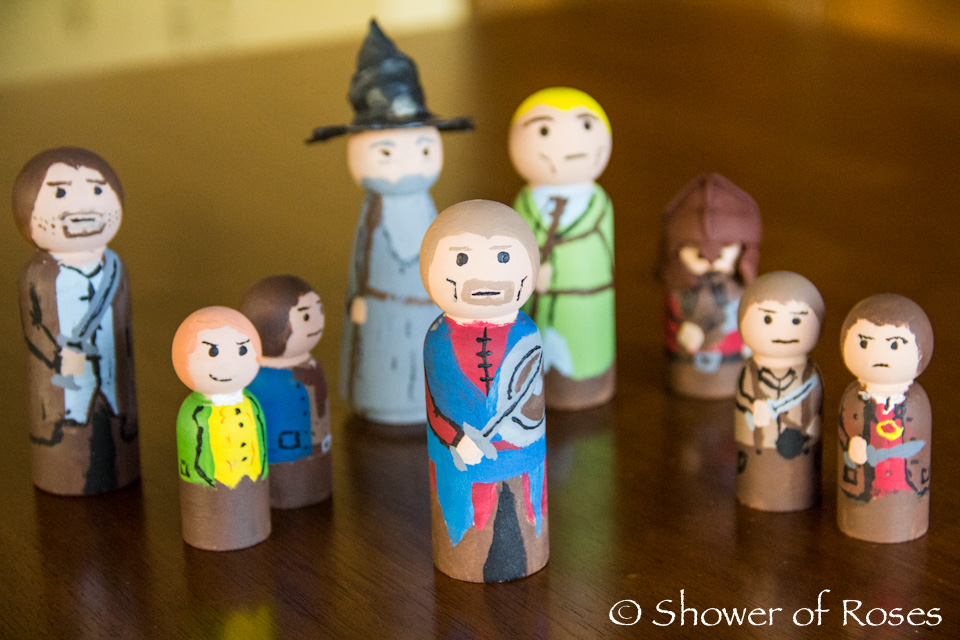 Speaking of Rascal… His birthday is coming up at the beginning of February. It always sneaks up on me and I just realized I need to hurry if I plan on ordering any gifts for him online and wondered if any of you have any ideas?
He loves The Hobbit, Lord of the Rings, and Ranger's Apprentice (he just finished reading Book 12 which he received on Christmas). We have the paperback version of The Hobbit, so I've been considering possibly ordering him The Hobbit: Illustrated Edition, to give him along with a copy of The Art of the Hobbit.
I've also been considering a LOTR/Ranger Cloak from Etsy, and whether or not I should attempt to make this myself. . . I'm just not very good (at all! – or very patient) when it comes to sewing. I also love this shield and sword set, but it's way too expensive. And I sure wish just the Ent was available from LEGO, without having to buy The Tower of Orthanc (I need to check ebay). Perhaps he'd like a box of art supplies with some new little people to paint. . . Hmmmm.
Anyways, if you happen to have a suggestion for a great gift for a soon-to-be 12 year old boy, who especially loves playing outdoors, creating with legos, and building models, I'd love to hear about it in the comment box below. Thanks!