Mama's Notebooks brings you helpful notebooks to organize your family life. All of our notebooks are designed from the ground up by a Mom for other Moms, and feature simple and effective charts, lists, and ideas to help your family life run more smoothly!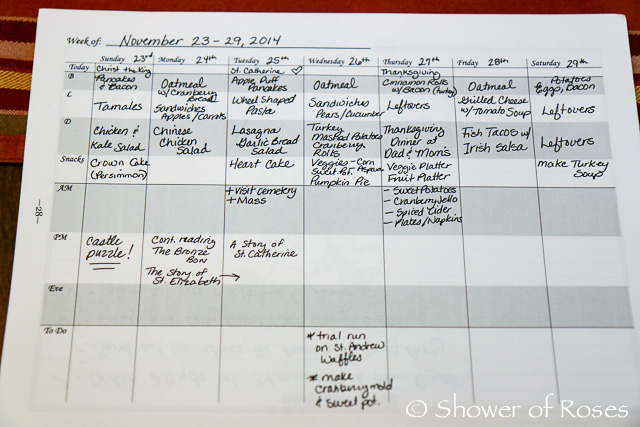 Of all the notebooks created by Heather the original Mama's Notebook is my favorite!
I love that it doesn't include pre-printed dates, so when I misplace it for a week (or three!) I can pick up right where I left off without wasting any pages.
I love using it to plan our menu for the week including any special occasions or feast days!
And I especially love all the space provided for my "Weekly Lists & Goals."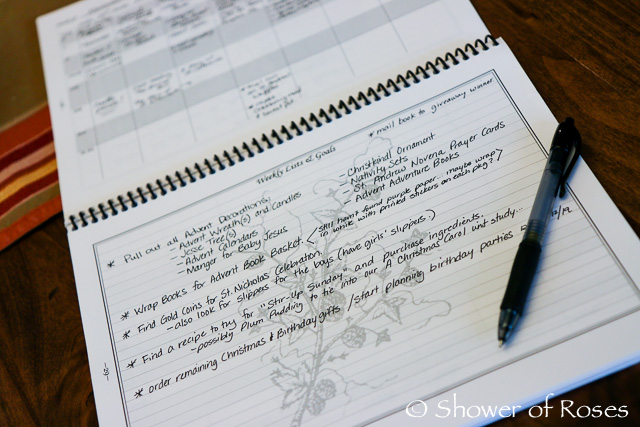 You can find additional information and pictures in my past reviews here and here.
You can also find Mama's Notebooks on Facebook and Pinterest!
All notebooks are currently 20% off and one of the coupon codes below can be used in addition to the sale. It's a perfect time to purchase notebooks for the upcoming year or to give as Christmas gifts!
FLASH30: 30% off until November 24, 2014 at 11:59 PM.
TRESACE: Buy three books and get one of equal or lesser value free (no end date listed).
FAST5: 5% off.
Mama's Notebooks has offered to give the winner of this giveaway one notebook of their choice!
Please enter the giveaway using the Rafflecopter box below: