~ Claude Monet
Our unit study on Claude Monet was the perfect way to wrap up Track A and was unanimously the most loved art project from the year! The children were all so amazed at what they could create with just three colors of paint. We are looking forward to meeting new artists this upcoming school year as we move on to Track B in Meet the Masters.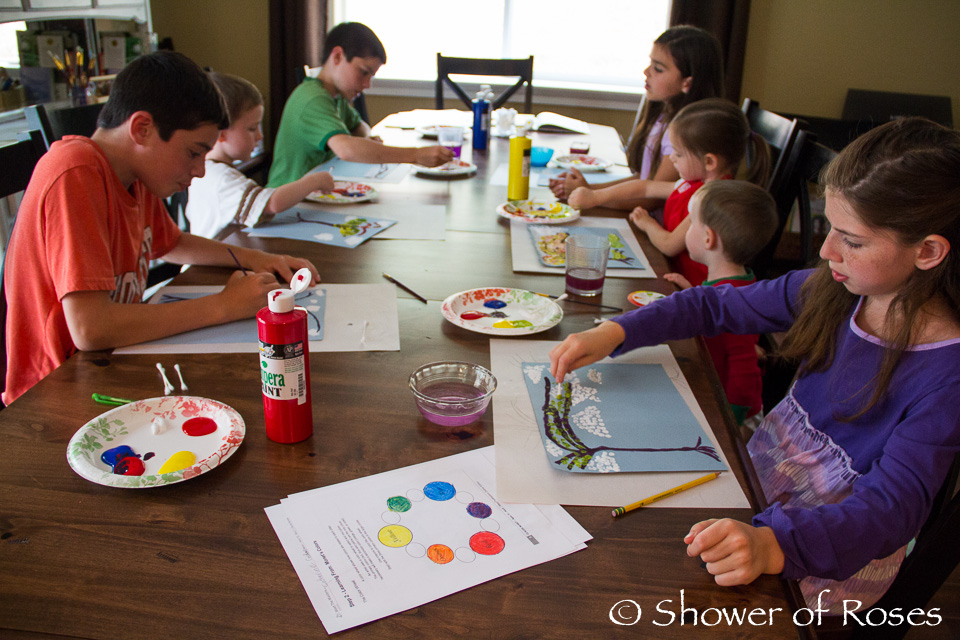 French Painter (1840-1926)
One Paper Plate
One 9″x12″ sheet of light blue construction paper
One 12″x18″ sheet of newsprint (placemat)
Four Q-tips (plus lots of extras!)
Paintbrush
Paper Towel
Red, Yellow and Blue Tempera Paint
The Color Wheel: We learned all about the color wheel, how the primary colors (red, blue and yellow) are the only colors necessary to make a secondary color (orange, green or violet), and practiced creating secondary colors with primary crayons.
Color Relationship: We learned that colors which are close together on the color wheel are called Analogous colors.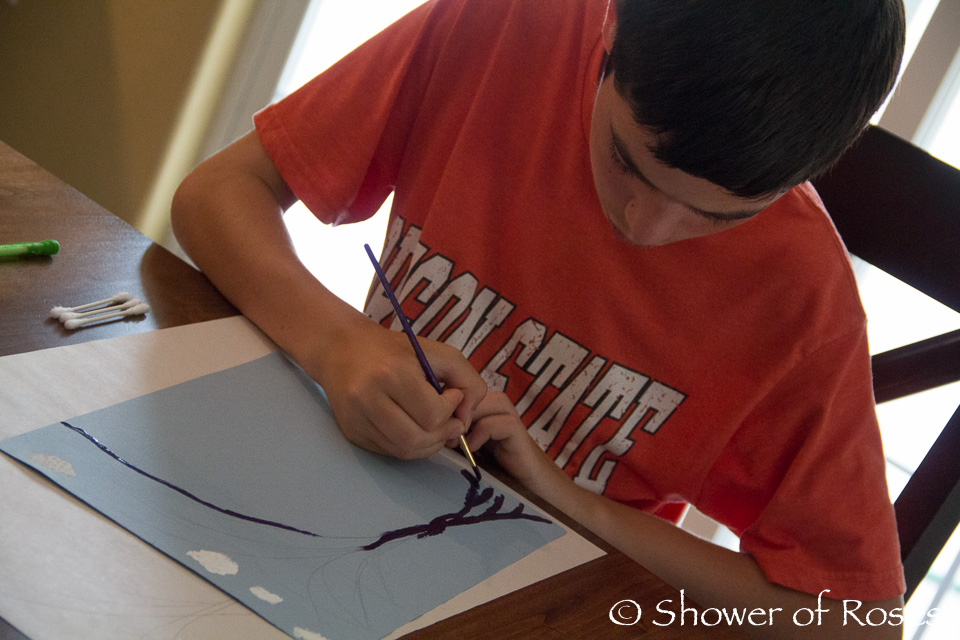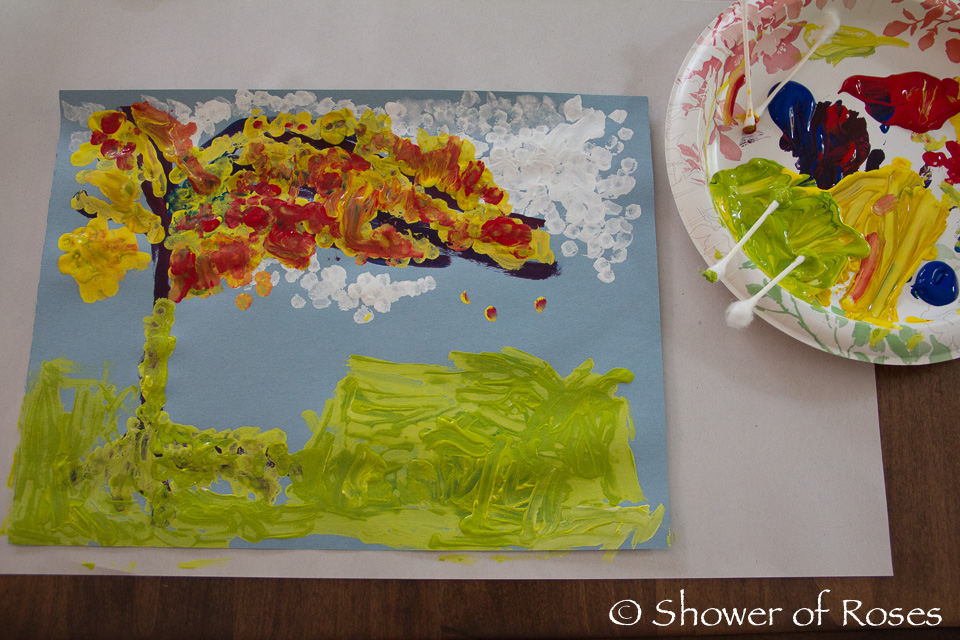 by Rose (age 4)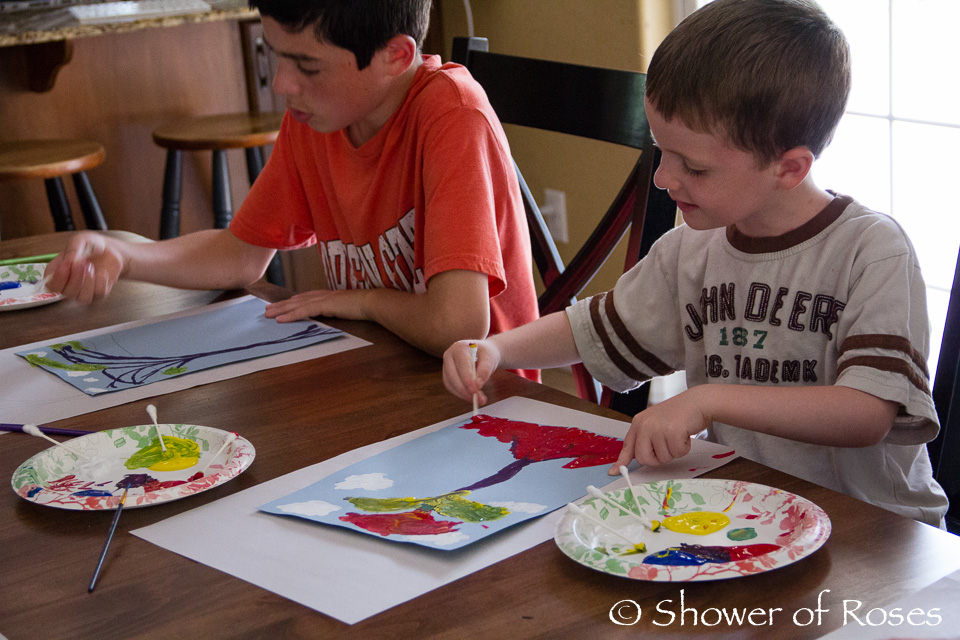 Somehow Snuggles' tree caught on fire! You know, with the thunderstorm outside and it being fire season and all…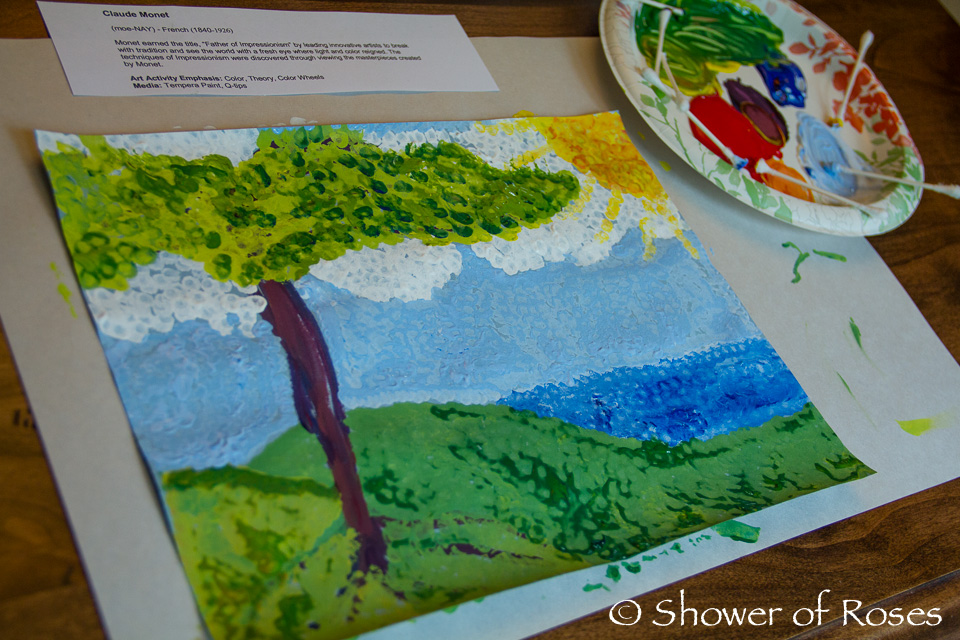 I couldn't resist joining the fun too… We are ALL learning so much about art and all the Master Artists!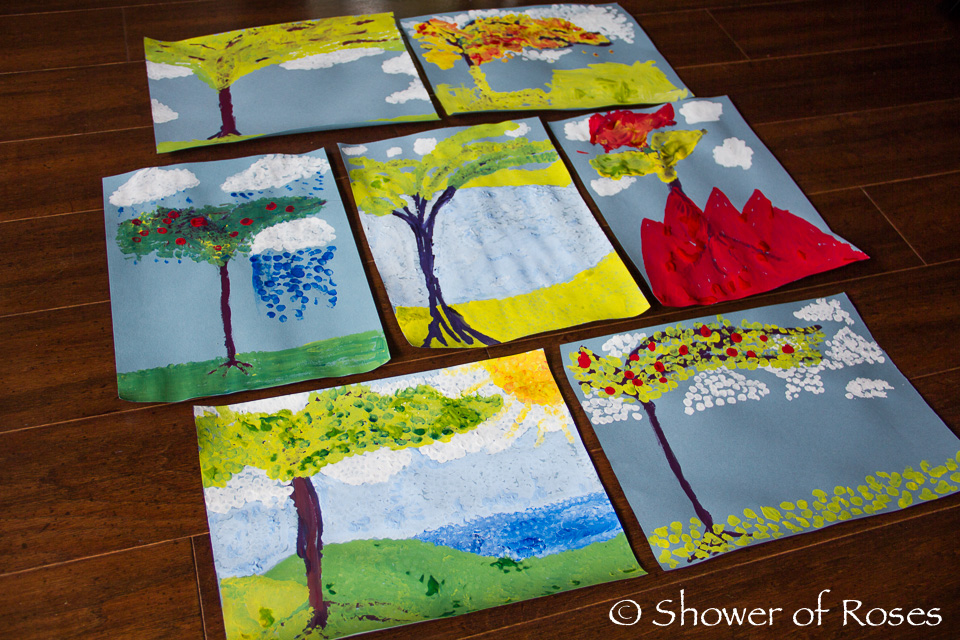 Top Row: Ranger and Rose
Middle Row: Chiquita, Captain and Snuggles
Bottom Row: Mom and Twink