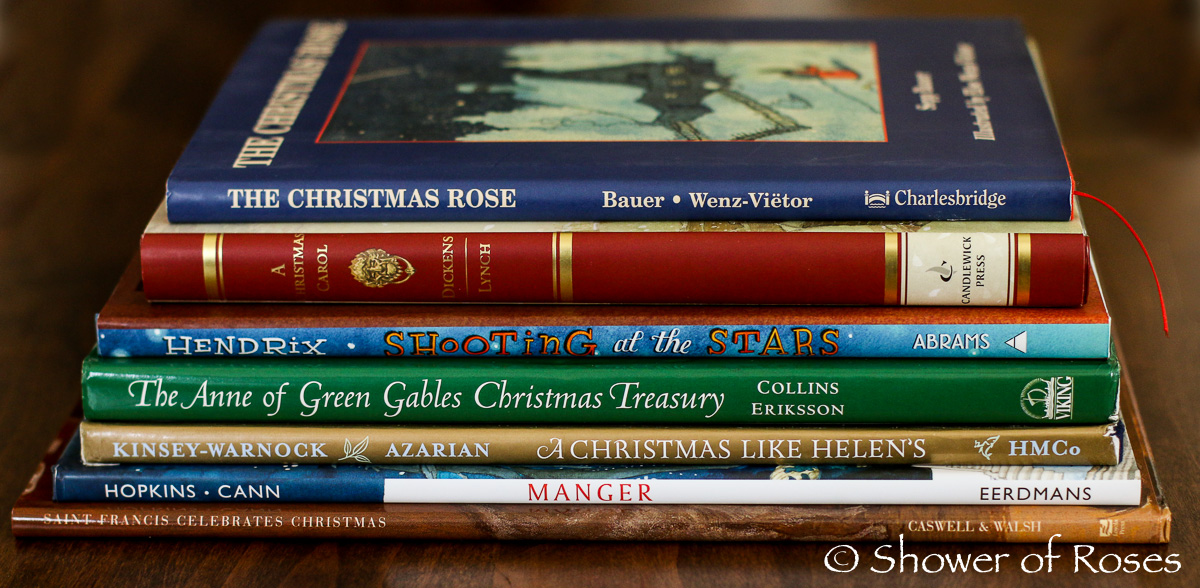 Every year on December 6th, the feast of St. Nicholas, our children wake up to find their shoes or slippers filled with treats and chocolate gold coins (sometimes they even find new shoes or slippers if they are needed), along with a new Christmas Picture Book to add to our ever growing collection. You can scroll through all our past St. Nicholas Day Celebrations in the archives.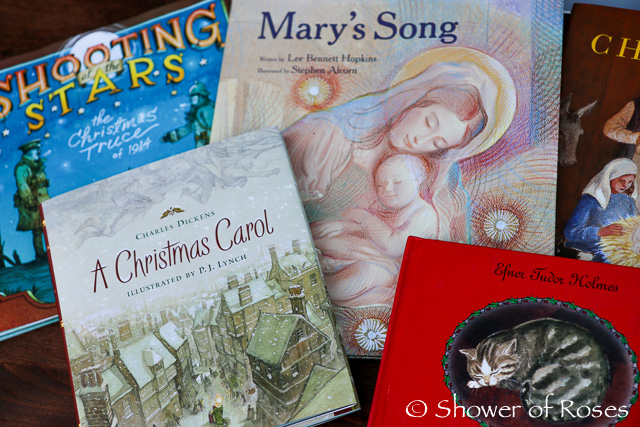 Here's the list of books my husband and I choose to give our children this year: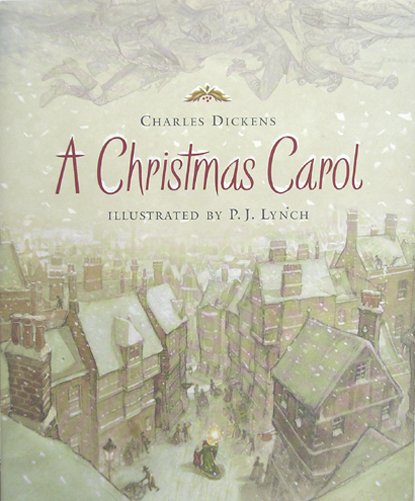 A Christmas Carol
We will be reading A Christmas Carol
(I purchased the unabridged kindle and audible versions)
and completing a unit study on the story during the month of December. We are also planning to surprise the four oldest with theater tickets to see
A Christmas Carol
performed locally on December 20th!
(Don't you think tickets make a perfect treat for "O Key" during The Golden Nights?!)
This version is illustrated by Irish artist P.J. Lynch, who also illustrated
The Christmas Miracle of Jonathan Toomey
and
The Gift of the Magi
, and will be a great addition to our unit study.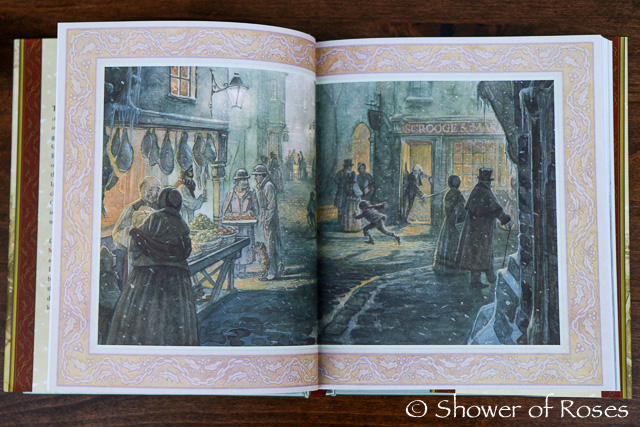 "Here the Christmas story that we all love is presented in its original language with artwork that captures the period and its ghostly theme. The beautiful language is once again a joy to read. Marley's Ghost warns: "Oh! . . . Not to know that any Christian spirit working kindly in its little sphere, whatever it may be, will find its mortal life too short for its vast means of usefulness." Unusual words of the period such as, negus, Cold Boiled, or bedight, may be looked up or understood in the context. The watercolor and gauche illustrations with smoky spirits and pages tinted with wash draw us into the surreal spirit world. The snowy village with hovering ghosts on the book jacket and the greenish moire book cover with the door knocker of Marley's head, immediately set the tone. This is a jewel of a book for Christmas giving and family enjoyment."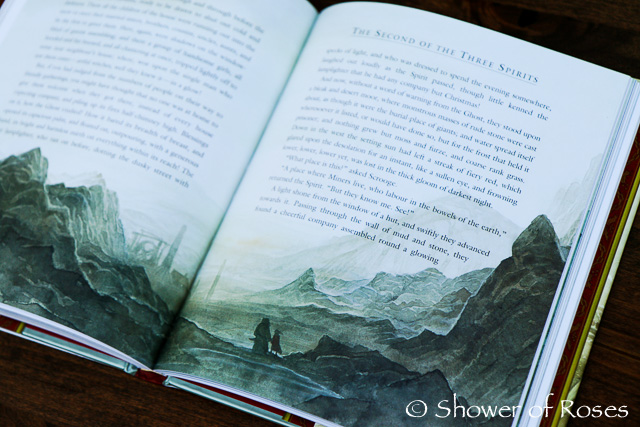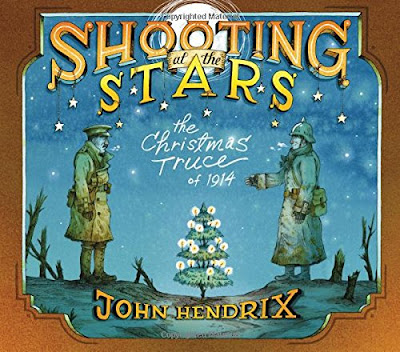 "Shooting at the Stars is the moving story of a young British soldier on the front lines during World War I who experiences an unforgettable Christmas Eve. In a letter home to his mother, he describes how, despite fierce fighting earlier from both sides, Allied and German soldiers ceased firing and came together on the battlefield to celebrate the holiday. They sang carols, exchanged gifts, and even lit Christmas trees. But as the holiday came to a close, they returned to their separate trenches to await orders for the war to begin again. John Hendrix wonderfully brings this story to life, interweaving fact and fiction along with his detailed illustrations and hand-lettered text. His story celebrates the humanity and kindness that can persist even during the darkest periods of our history. Back matter includes a glossary, additional information about World War I and the Christmas Truce and its aftermath, and an archival photograph taken during the Truce."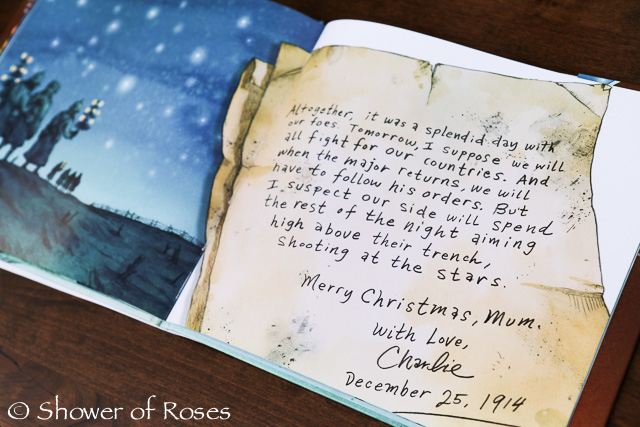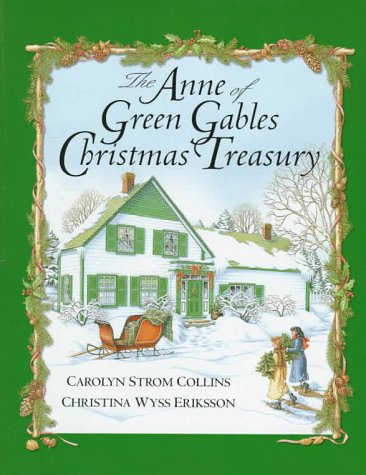 "Share in the joy of an unforgettable Green Gables Christmas – with all the feasts and treats that Anne would have enjoyed. This book shows you how to make these holiday customs of days gone by part of your own Christmas tradition. First a feature of Green Gable novels and art work is described and then you get detailed color "how-to" photos to make Green Gables items used (or would have been used) in the books. Beautiful glossy paper stock.."
She also loves Tasha Tudor and will be receiving The Christmas Cat and The Night Before Christmas (both illustrated by Tasha Tudor) along with The Christmas Barn (American Girl) and Mr. Men and Little Miss Christmas Mad Libs in her stack of books on Christmas morning.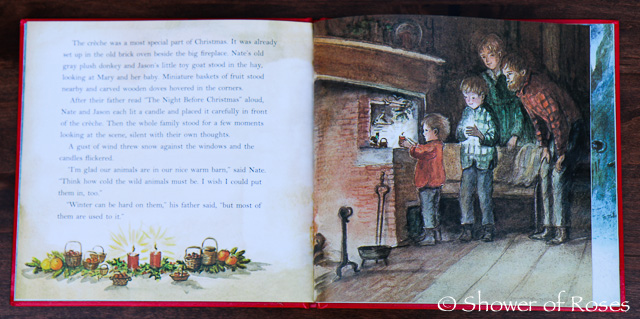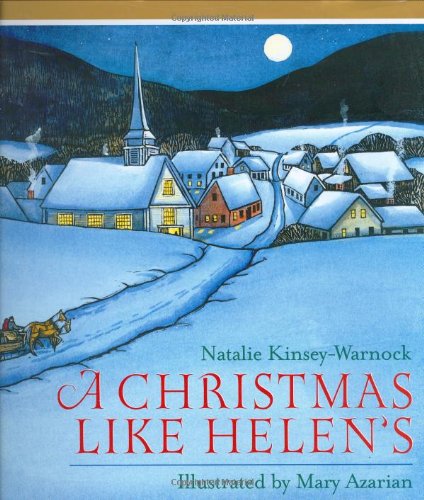 "At Helen's home, there are no telephones or electric lights. Cars have not yet been invented, so she and her sister and brothers must walk a mile to school, even in freezing weather. Without refrigeration, they must harvest ice from the pond. But at night she and her family gather around the woodstove to hear stories of castles and princes in hiding. They take horse-drawn sleigh rides, snug under buffalo robes and wool blankets; skate in the moonlight; and on Christmas morning have real maple syrup for breakfast. With absorbing details of country life and elegant, hand-colored woodcuts, this book captures the strength of family, the magic of Christmas, and the love of place all year long.."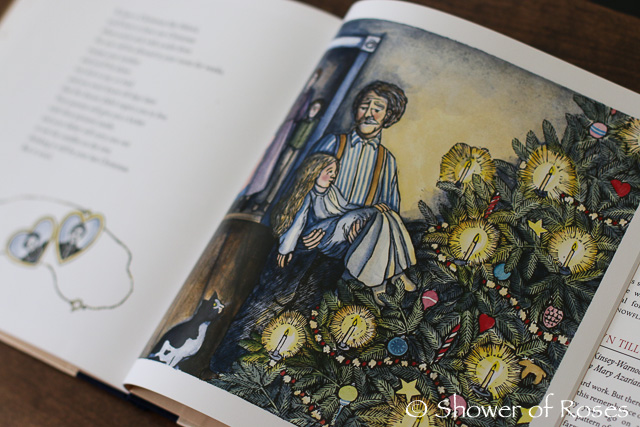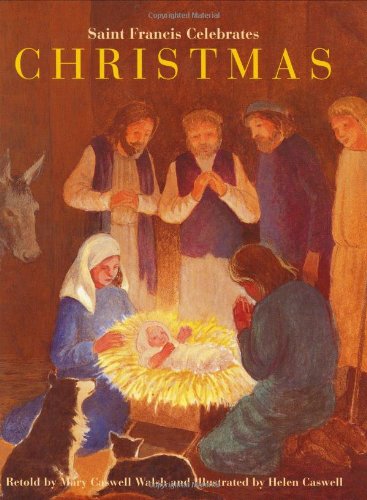 I had a hard time deciding between Saint Francis Celebrates Christmas (pictured) and Saint Francis and the Nativity. I ended up ordering both and as soon as the other arrives we'll compare and decide which one to give Snuggles on the feast of St. Nicholas. If any of you have both books I'd love to hear which you prefer.
"Recounts St. Francis of Assisi's reenactment of the manger scene of the birth of Jesus, and how that led to the use of small nativity scenes in people's homes at Christmas."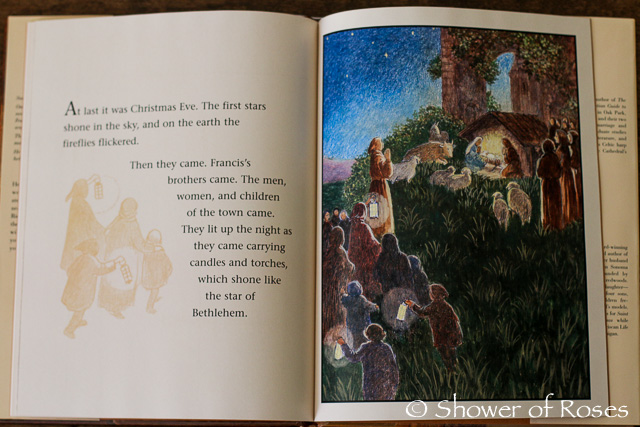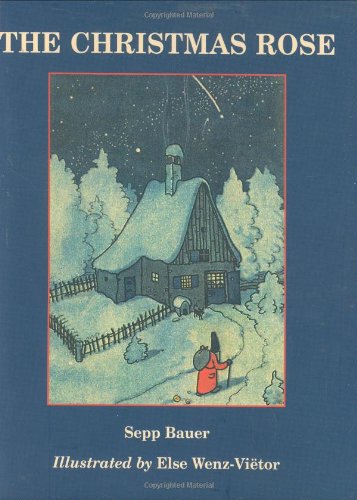 I've been looking for this out-of-print book for a few years now and was finally able to purchase a copy at a reasonable price last March. I'm planning to give it to my little "Christmas Rose!"
"Fritz and Gretl's father is very ill and can only be cured by a magical Christmas rose from the Winter King. With the help of some forest animals and a snow giant, Fritz and Gretl bravely make the difficult journey to the Winter King's fortress. There they learn that they must get the blessing of the Christ Child, a Christmas angel, in order for the rose to bloom and cure their father. This rediscovered German story is full of classic Christmas charm. In mini-chapters, readers share the advent of Christmas from December 6th, Saint Nikolaus Day, to December 24th, when Germans celebrate Christmas."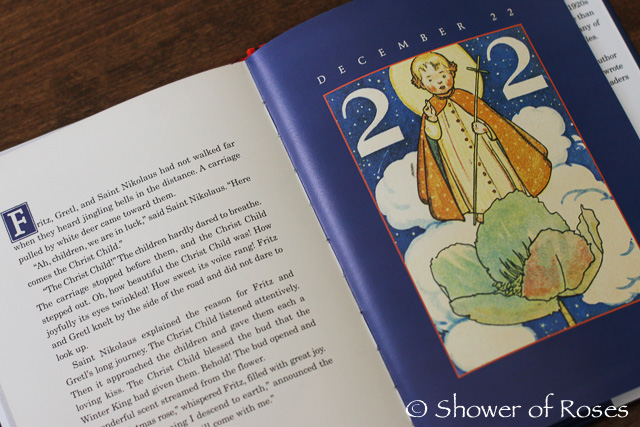 I had a hard time choosing between The Christmas Rose and Mary's Song… But since The Christmas Rose's mini chapters begin on December 6th, I decided to save Mary's Song to include in her
stack of books on Christmas morning
along with this version of
The Nutcracker
.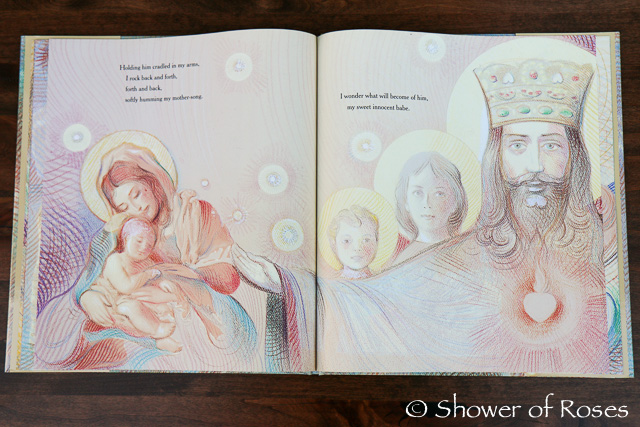 "On that first Christmas night, the earth bursts with praise at the Savior's birth. Donkeys bray, sheep bleat, horses neigh, and shepherds come from nearby fields — but Mary simply wants to be alone with her sweet babe. When quiet finally falls, Mary cradles her son and sings her mother-song, leaving readers dreaming of that silent night so long ago. Mary's Song, with its melodic language and rich illustrations, is a lovely reminder of the meaning of Christmas and a welcome pause in the midst of a bustling world."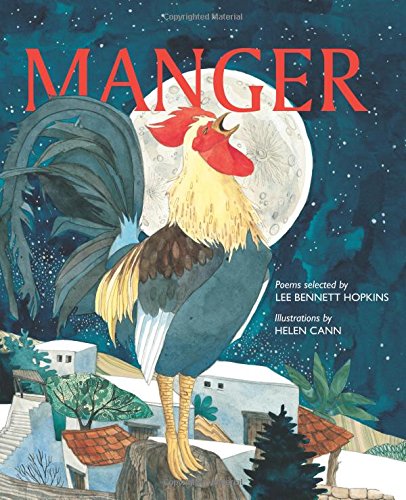 I love all the poems and illustrations in this new Christmas picture book.
I'm looking forward to reading them to my little animal loving Bud!
"There is a legend that describes how, at midnight on Christmas Eve, all creatures are granted the power of speech for one hour. In this rich collection, Lee Bennett Hopkins and a dozen other poets imagine what responses they might offer. The poems represent a diverse group of animals, but all come together with one singular purpose: celebrating the joy of the miraculous event. This collection of graceful poems provides readers with a Nativity story unlike any other — at times gently humorous, at times profound, but always inviting readers to appreciate the wonder of Christmas. This book is a perfect gift for the holiday season."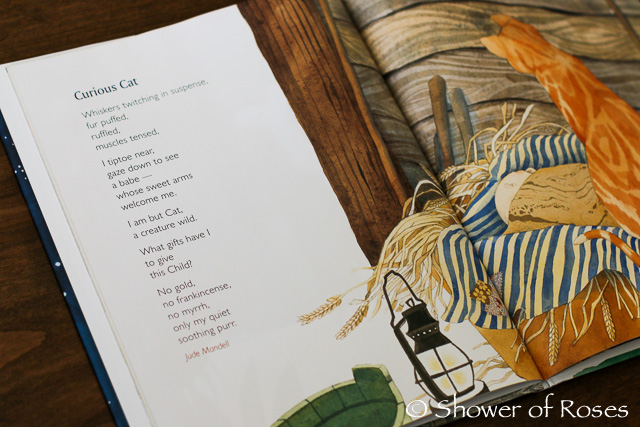 .: A Few New St. Nicholas Books for the December Book Basket :.
(Note: I'm still waiting for a couple of these to arrive so I haven't had a chance to look closely at them yet.)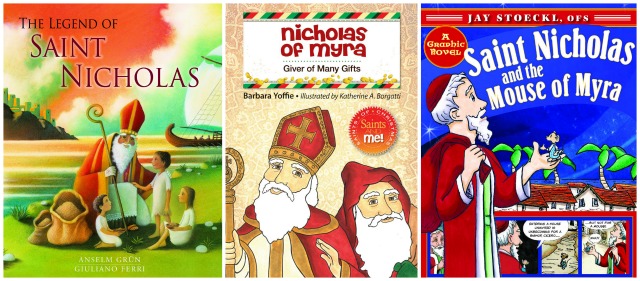 .: Giveaway :.
My personal favorite St. Nicholas themed picture book is The Miracle of Saint Nicholas. I recently purchased an extra copy from Bethlehem Books to give one of my visitors here at Shower of Roses!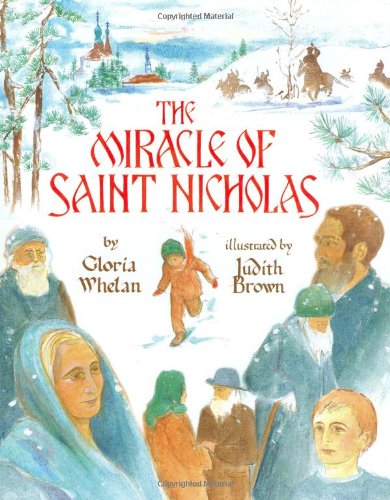 Please enter the giveaway using the Rafflecopter box below:
I'm planning on wrapping the books for this year's Advent Book Basket this weekend, and then sharing the list with you all along with a giveaway for another autographed copy of Christmas Mosaic! In the meantime you can f
ind the rest of our Christmas picture books listed in the archives!