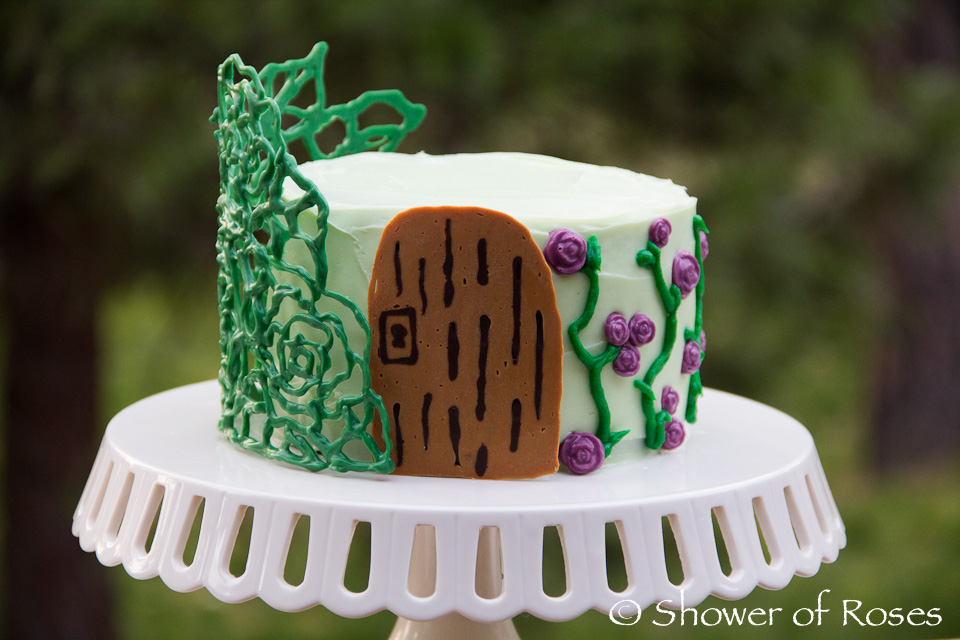 On Holy Saturday, somewhere between
preparing food
and clothing for Easter Sunday and
filling Easter baskets
and
eggs
for the children, I had a birthday cake to bake and decorate! This was the first time Chiquita's birthday has fallen on Easter Sunday and it won't fall on Easter again until her Golden Birthday
(she'll turn 20 on the 20th)
in 2025!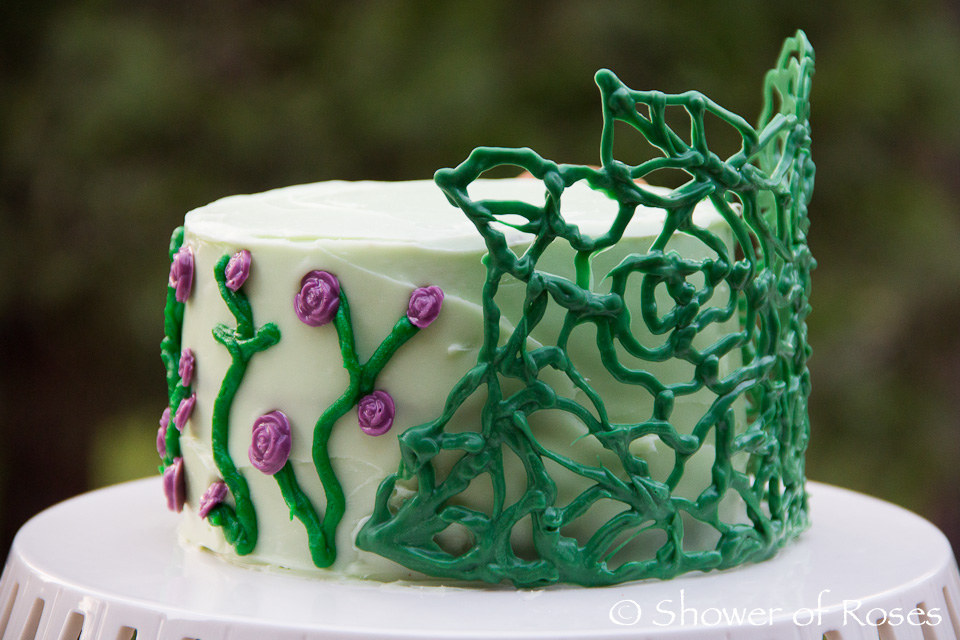 I wasn't able to talk the birthday girl into an "Easter" theme with perhaps another "Lamb Cake." Actually I probably could have, but I knew how much she had been enjoying her copy of The Secret Garden ever since she received it Christmas morning so I thought I would try my best to pull off an Easter-ish Secret Garden theme for her this year. (Note: This post includes affiliate links.)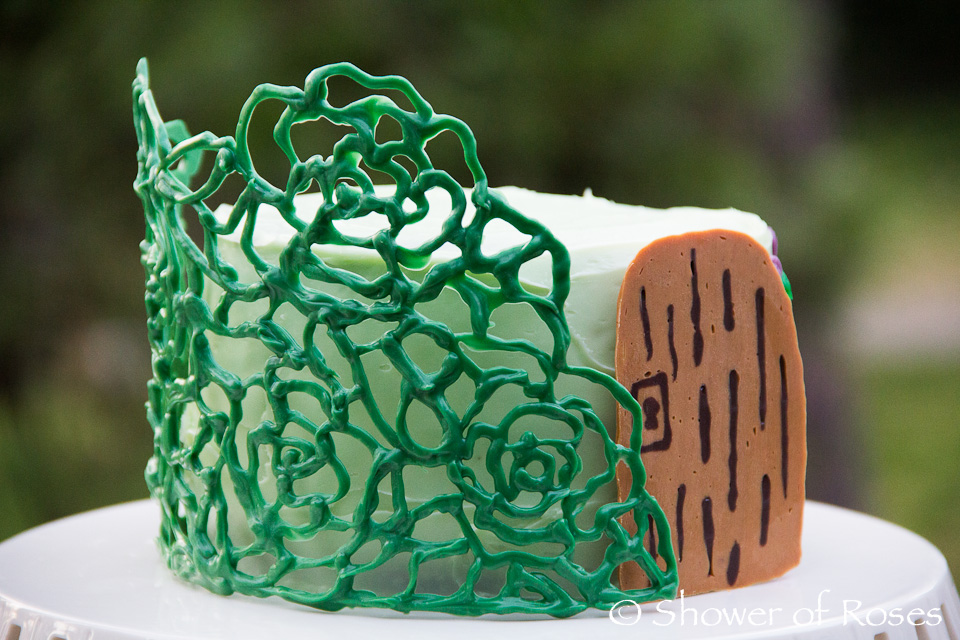 I went to the craft store on the morning of Holy Saturday to try and find a few decorations, and by evening I still didn't have a plan for the cake. I looked through my stash of decorating supplies and decided to see what I could come up with using Green, Lavender, Dark Cocoa, and Peanut Butter Candy Melts. I had an idea of how I might be able to possibly make a green candy vine to wrap around the garden/cake, but wasn't sure if I'd be able to pull it off or not. My oldest son, who was my helper (I needed an extra set of hands), wasn't sure either and we were both so excited that it actually worked and the small "Secret Garden" cake turned out darling!
Supplies:
2 – 6″ Round Cakes
Light Green Frosting (we used Pillsbury's Key Lime)
Dark Cocoa Candy Melts
Peanut Butter Candy Melts
Green Candy Melts
Lavender Candy Melts
Disposable Decorating Bags (I used a baggie with one corner trimmed off)
Mini Roses Chocolate Mold
Green Decorators Icing
Parchment Paper
Large Coffee Can or Other Cylinder (it needs to be slightly larger than the cakes in circumference)
Directions:
To make the garden door I sketched a door, with a key hole, and placed it under parchment paper. I then used some Dark Cocoa Candy Melts for the keyhole and wood grain. Then I outlined the edges of the door and filled the center in completely with the Peanut Butter Candy Melts.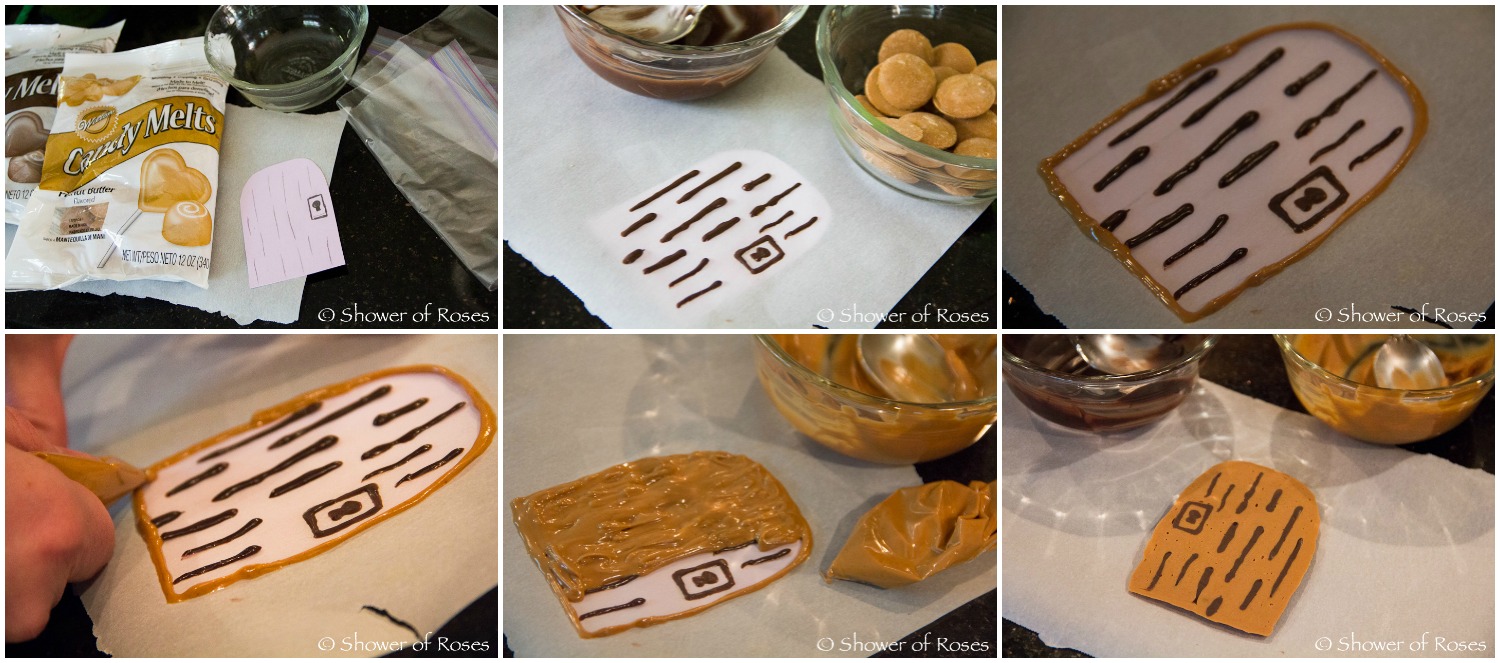 Next I created some lavender roses for one side of the cake. These could be made in any color, but this particular birthday girl loves purple.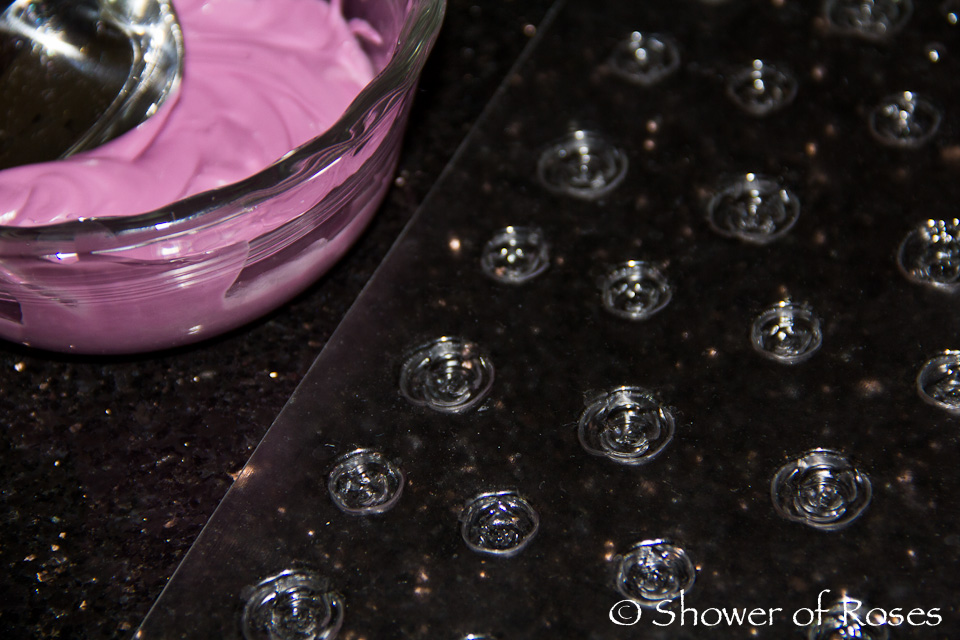 For the green vine to wrap around the garden, I sketched a design and taped it to the outside of a large Costco sized can of Folgers Coffee to use as a guide and then covered it with parchment paper.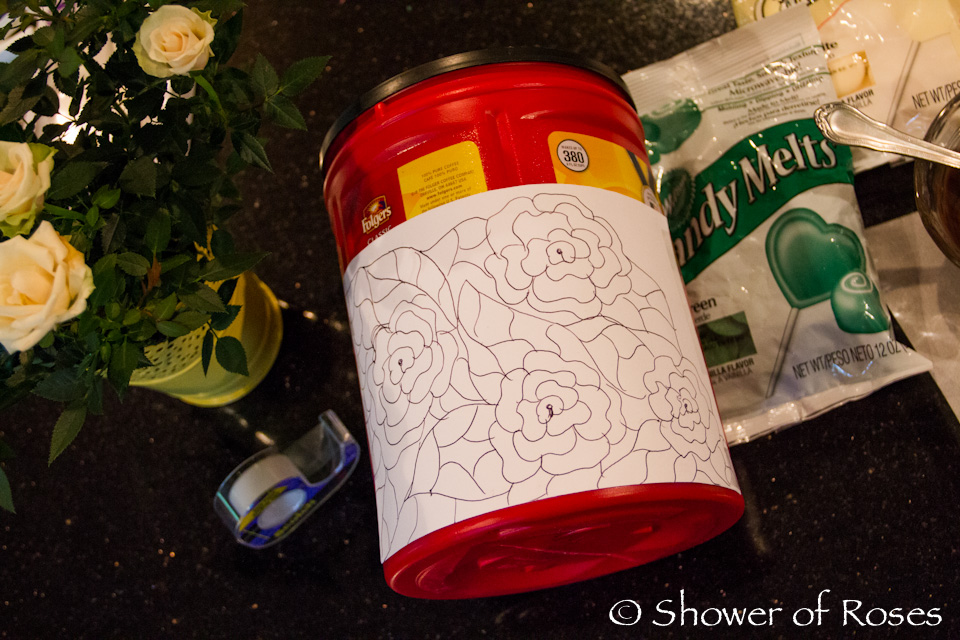 While my oldest son held the can I piped on the melted green candy. We held it for about 10 minutes until the candy had hardened completely. Then carefully slipped it off the parchment paper!
Our cake was chocolate with key lime frosting at the request of the birthday girl – a strange combination but it was actually really yummy, even paired with strawberry ice cream. . .
After the cake was trimmed, stacked and, frosted, I added the door, vine, and then roses on the other side connected with green decorator's icing. We topped the cake with nine green candles for the birthday girl.