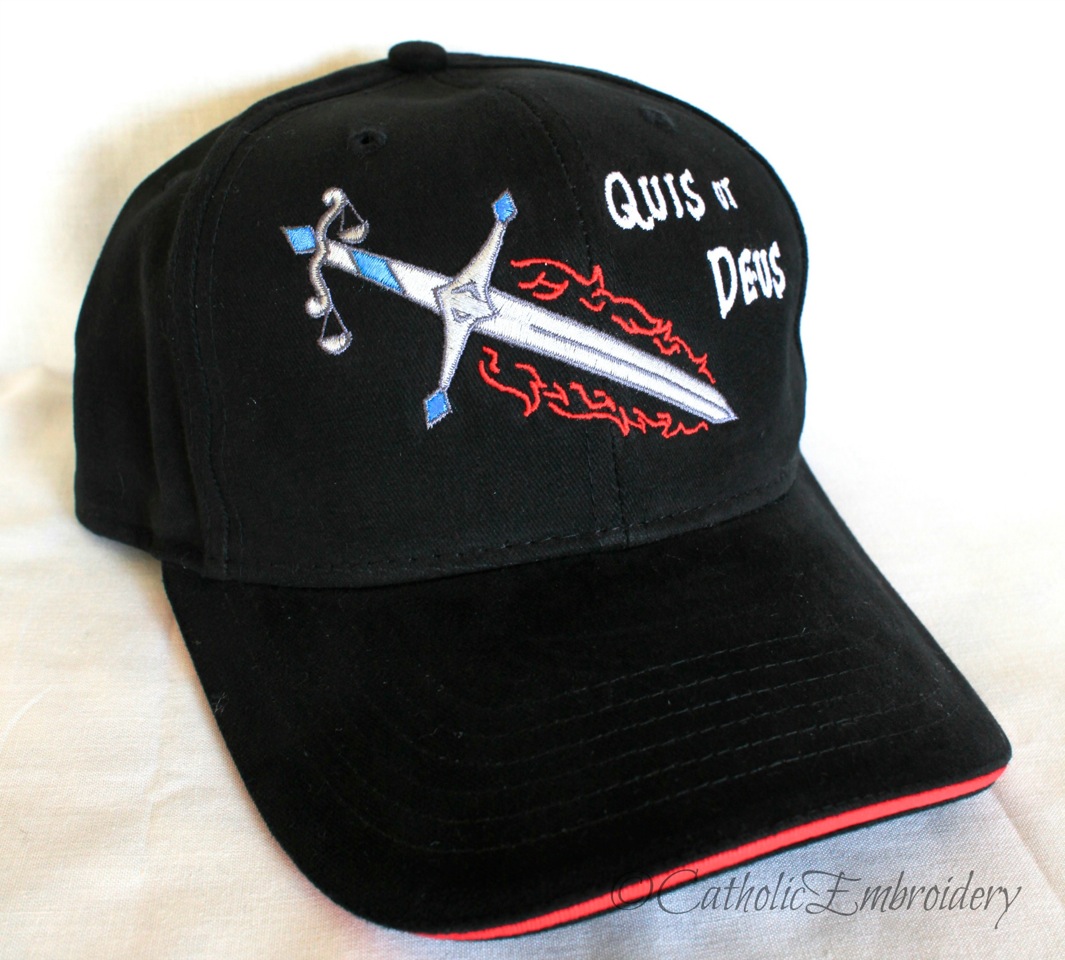 Defend us in battle! It's a prayer and devotion to a very special saint that invigorates souls with that holy fervor for defending the Truth and choosing the Light. Catholic Embroidery's newest design and ball cap brings the fervor to the field! The St. Michael Sword symbol contains the sword and flames of St. Michael, scales of justice in the hilt, and the Angelic saint's famous ejaculation, "Quis ut Deus" (Who is like unto God?) in bright white lettering. Available in adult and child sizes.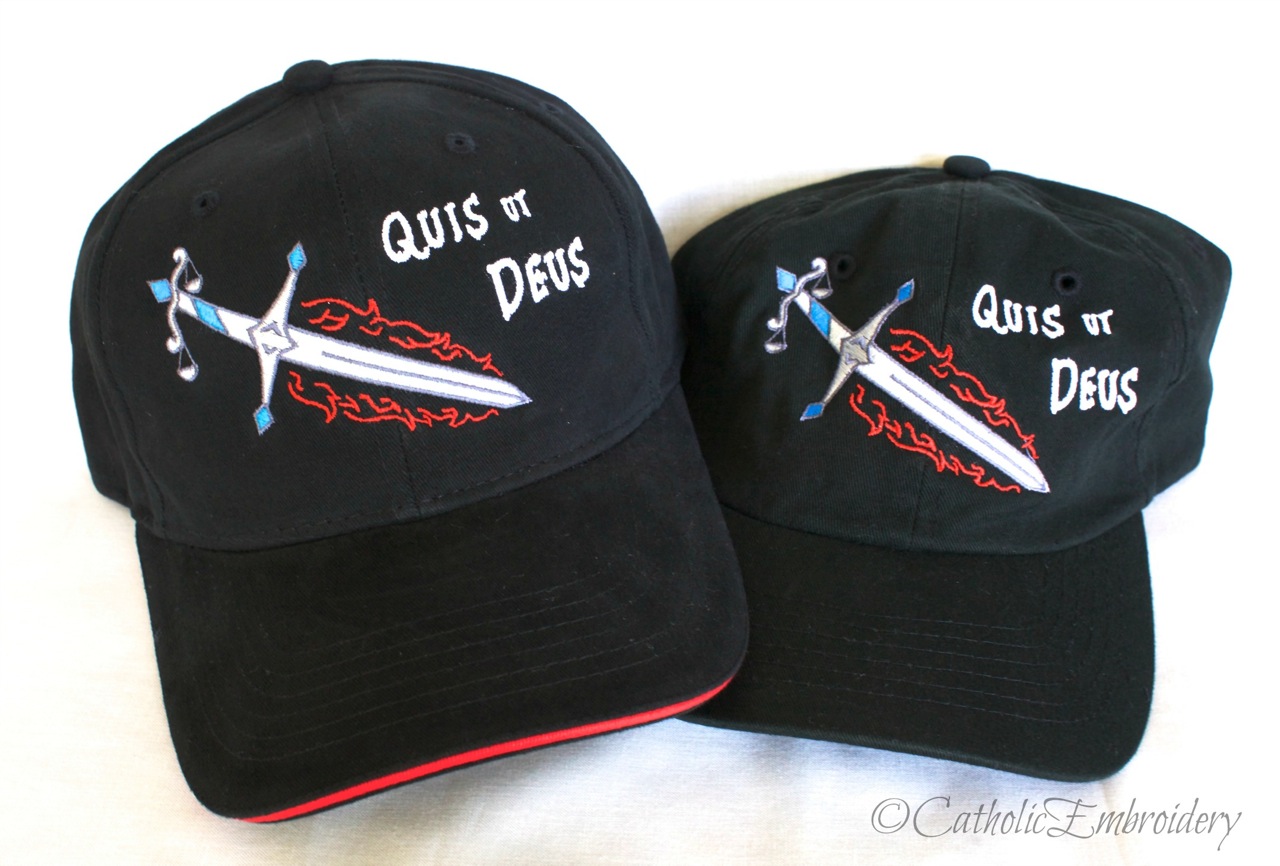 Adult Cap: High quality 6 panel structured black cap with red sandwich bill and buckle closure. 100% brushed cotton
Child Cap: 6 panel unstructured cap with buckle closure. 100% cotton
Catholic Embroidery is pleased to offer 1 cap to a lucky reader of Shower of Roses in their choice of adult or child size.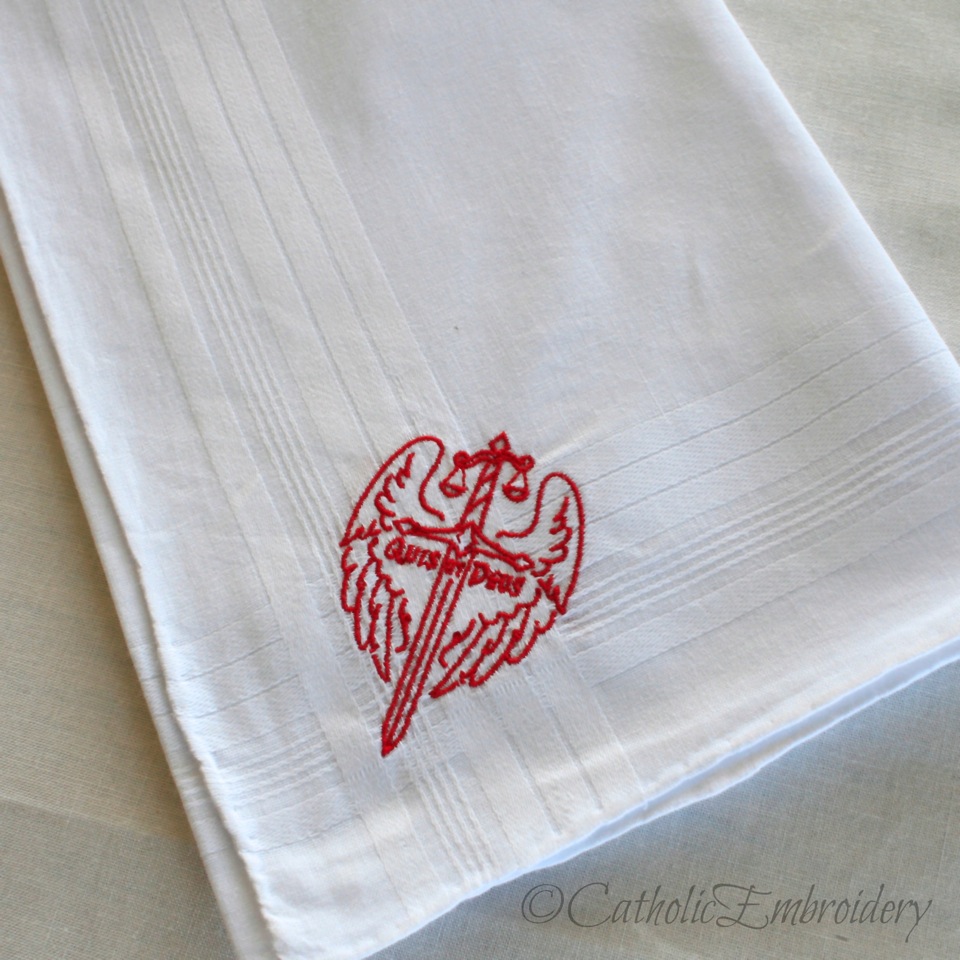 And to make sure that everyone has a chance to be a winner and bring St. Michael's symbol into their home, we're giving away a FREE St. Michael Handkerchief with every St. Michael Cap order. Just mention "Quis ut Deus" in the note box at checkout to claim this FREE handkerchief!
Please enter the giveaway using the Rafflecopter Box below: