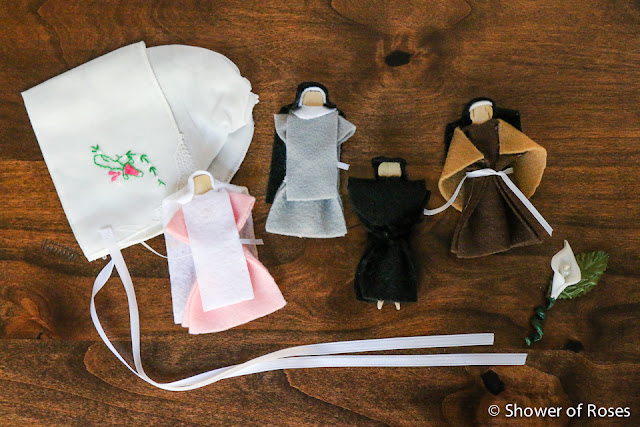 Prize #1 – Vintage Handkerchief Bonnet, four Holy Sisters Vocation Dolls, and a Calla Lily Boutonniere
As we work on settling back in and catching up after being away from home for most of the month, I have a couple giveaways for all of my visitors here at Shower of Roses!
The first giveaway is sponsored by Aurelius Cabrini, an Etsy shop created by my sweet friend Jennifer over at Veils and Vocations, which specializes in baby boutonnieres, handkerchief bonnets, and "Holy Sisters" peg dolls!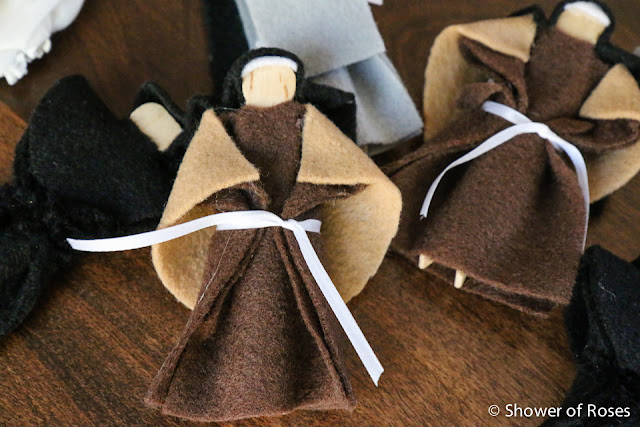 Holy Sisters Vocation Dolls
Nurture vocations and delight your little ones with Holy Sisters dolls. Each one is handcrafted with love and includes the name of the order on her "leg." The pictures above are suggestions, any order is available. Please tell me which order you would like or just say, "Surprise me!" Either way, all dolls are custom made and built for gentle play. Buy four dolls, get one free!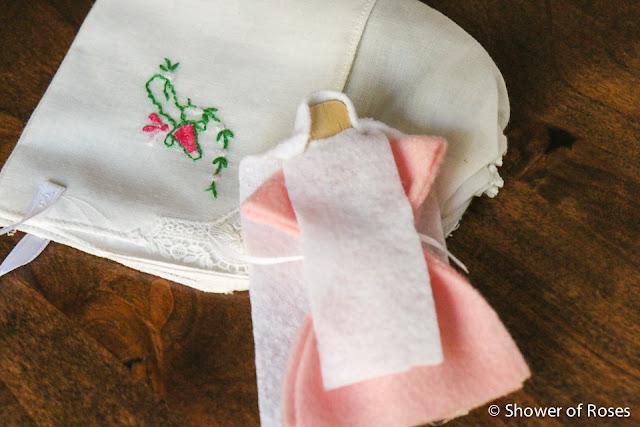 Beautiful bonnets made from clean (primarily unused) vintage handkerchief. Each one is a treasured keepsake. Perfect for baby to wear for any occasion or as a headcovering for Mass. Makes a perfect baby gift! Each one is hand stitched to preserve details and ensure quality. Most bonnets fit babies from 3 to about 9 months.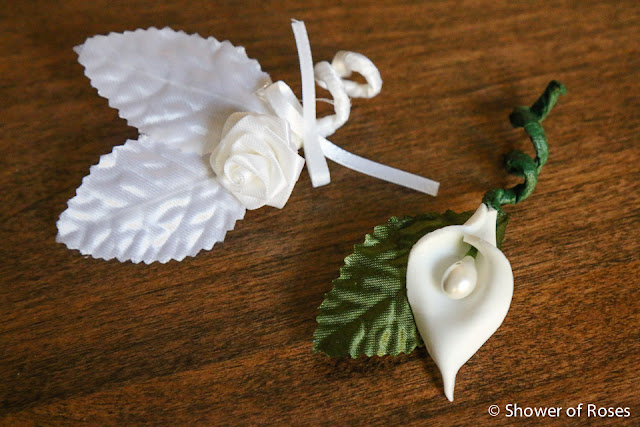 Baby Boutonnières
These tiny treasures will make any special occasion even more special. Designed for babies to wear under adult supervision, these will quickly become family heirlooms. All corsages/boutonierres have wrapped stems and feature durable pin backs with safety latch. White stems are hand wrapped in white satin ribbon. Green stems are hand wrapped in green floral tape. Custom orders welcome.
These are perfect for baptisms and First Communions.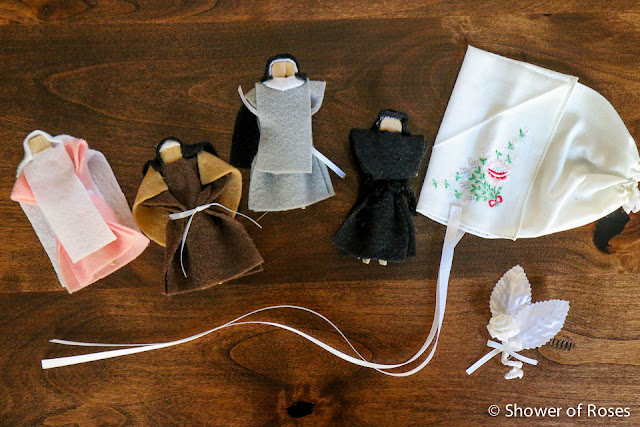 Prize #2 – Four Holy Sisters Vocation Dolls, a Vintage Handkerchief Bonnet, and White Rose Baby Corsage
10% of every purchase is donated to Show HOPE a charity serving the world's orphans.
Save $5 off a $30 purchase with coupon code VEILSANDVOCATIONS
Enter the giveaway for a chance to win one of the two prize packages using the Rafflecopter box below: