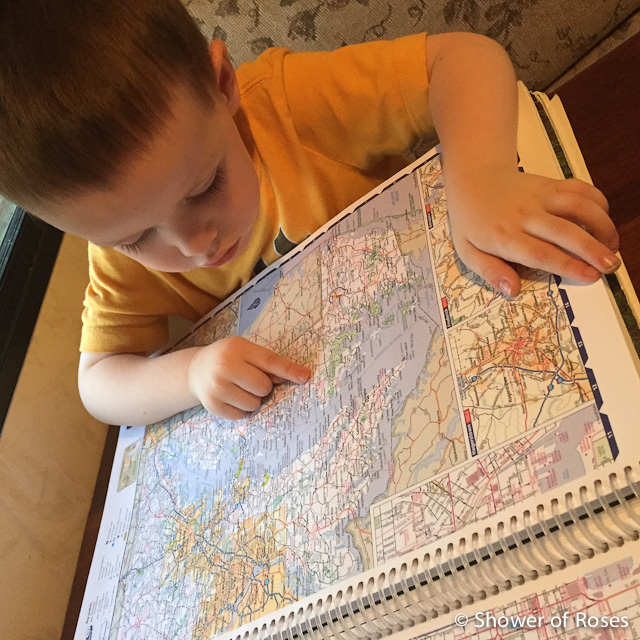 "There's another river!"
Our family is home again after 25 days on the road, traveling over 3,500 miles
(Sean drove the RV and I drove the mini-van)
through five states! We explored a couple National Parks, spent time with dear friends and extended family, made many new friends, attended Catholic summer camps (the four oldest), celebrated our oldest son's
15th birthday
, and ended our trip with a
First Confession and First Holy Communion
yesterday, followed by a Second Holy Communion at 6:30 Mass this morning before beginning the long drive home. I have so many pictures I'm hoping to share after we unpack and get some sleep… Happy feast of St. Christopher, patron of travelers!
"Grant me O Lord a steady hand and watchful eye.
That no one shall be hurt as I pass by.
Thou gavest life, I pray no act of mine may take away
or mar that gift of Thine.
Shelter those, dear Lord, who bear me company,
From the evils of fire and all calamity.
Teach me to use my car for others' need;
Nor miss through love of undue speed
the beauty of the world; that thus I may
with joy and courtesy go on my way.
St. Christopher, holy patron of travellers,
protect me and lead me safely to my destiny."
– St. Christopher's Prayer for Motorists