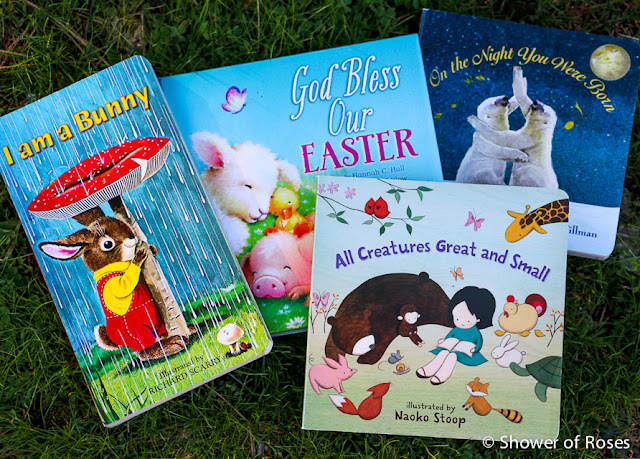 I've been browsing through lots of books lately searching for some new ideas for this year's Easter Baskets. I happened to run across some great deals on a few of our favorite spring and Easter themed board books and wanted to share them with you all! Amazon's prices change frequently, so don't wait to place your order if you are interested in any of the following books.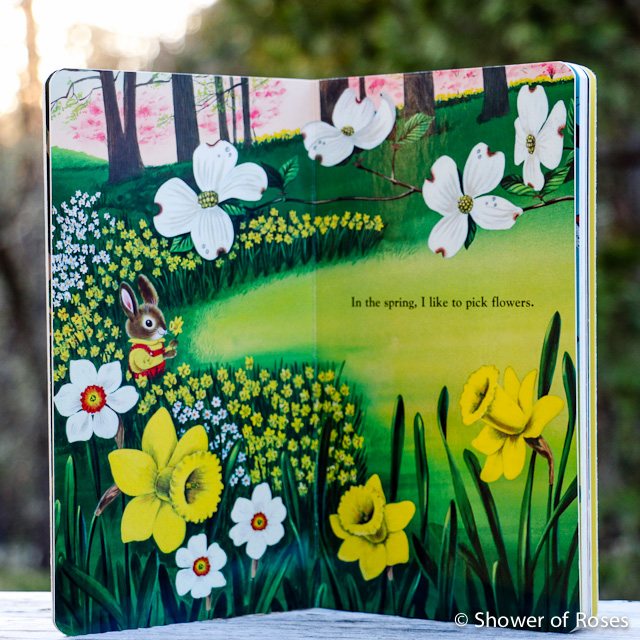 I am a Bunny
This classic Golden Book, illustrated by Richard Scarry, celebrates its 50th anniversary with the story of Nicholas, a bunny clad in red overalls. In the spring, he picks flowers, and in the summer, watches the frogs in the pond. In the fall, he sees the animals getting ready for winter. And when winter comes, he watches the snow falling from the sky…then curls up in his hollow tree to dream about Spring. No child's library is complete without this gentle story of the seasons.
Right now you can purchase a copy of I am a Bunny at 45% off and only $3.30! (Our youngest discovered this book in his 2013 Easter Basket.)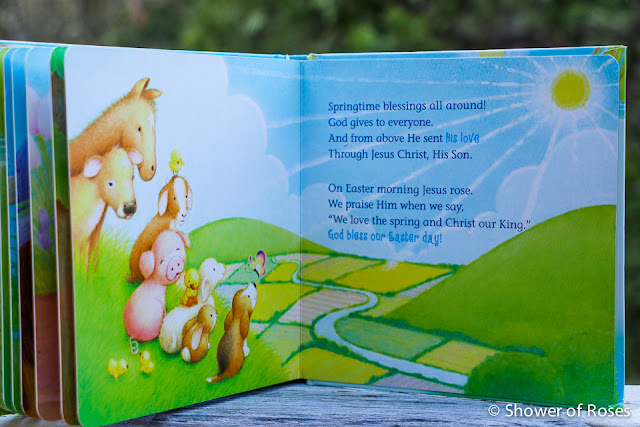 God Bless Our Easter
Preschoolers can't help but notice all the new wonders of springtime, and God Bless Our Easter emphasizes that each blessing comes from God! Lambs, bunnies, ducklings, piglets, chicks―lots of snuggly farm animals will take your little ones through the sweet rhyming story and have them asking to read the book long after Easter is past.
Right now you can purchase a copy of God Bless Our Easter at 45% off and only $5.52! (Our youngest discovered this book in his 2014 Easter Basket.)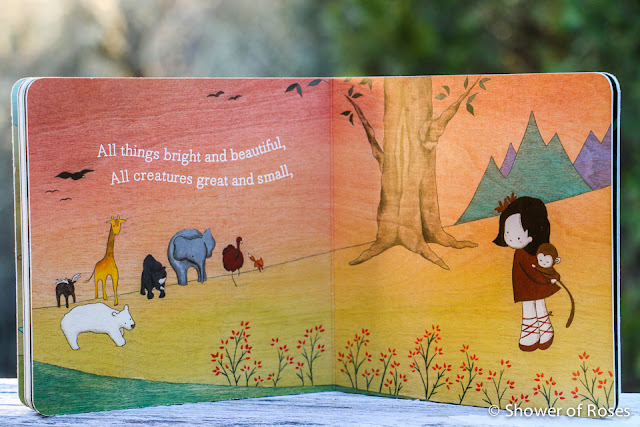 All Creatures Great and Small
Naoko Stoop's charming art, with an array of cuddly animals and an adorable little girl, captures the sweet spirit of the lyrics, which offer praise for nature, beauty, and the glory of all creation. The girl, accompanied everywhere by a cute monkey, wanders through glowing fields of flowers, where birds fly and nest; purple mountains with a flowing river where ducks make their home; and lush butterfly-filled meadows, perfect for playing. This is a gorgeous book for parents and children to share.
This one isn't marked down quite as much as the others, but it's still a great price and less than what I paid for our copy! Right now you can purchase All Creatures Great and Small at 27% off and only $5.05! (Our youngest daughter loved finding this book in her 2014 Easter Basket.)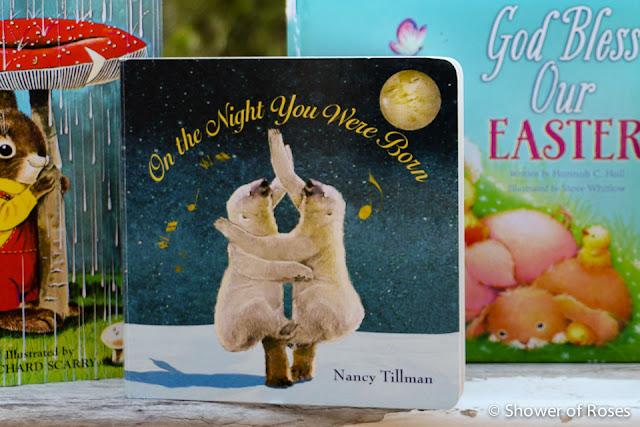 On The Night You Were Born
Here is a book that celebrates the one and only ever you! Now available in its entirety in board book format, Nancy Tillman's masterpiece is perfect for acknowledging the special people in our lives that they are loved.
For all those using the Life is Precious Unit Study (or who plan to in the future!), right now you can order a copy of this board book featured in the unit study at 41% off and only $4.72!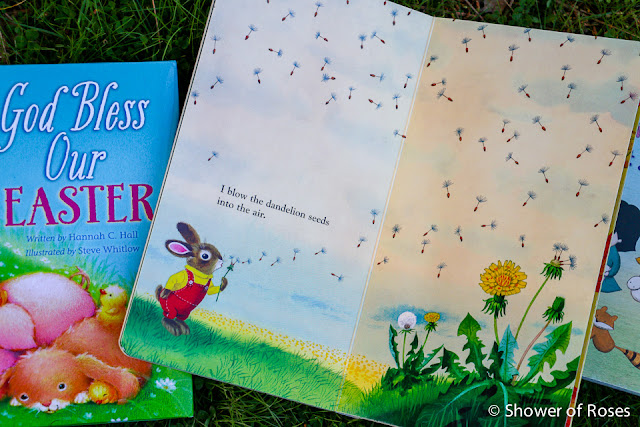 From the Archives: