Here are this year's completed houses:
From Captain's Instagram:
From Ranger's Instagram:
From Twinkle Toes' Instagram:
She was able to make some garden carrots though, using green flowers and candy corn!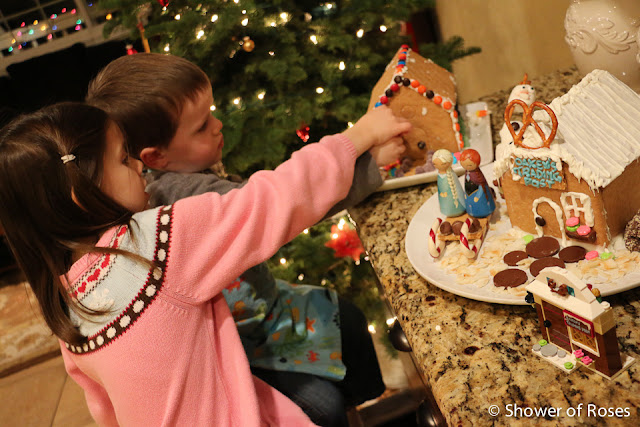 "I want mine to look like Mommy's!!!" – Bud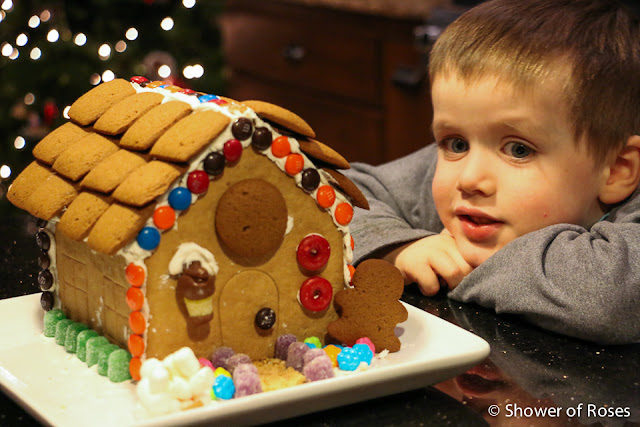 We added roof tiles, using the cookies from the Dancing Deer Gingerbread House Cookie Kit we were given for Christmas, along with some other decorations (including a porch light like on Rose's house) and he was happy.
Bud didn't want to take his eyes off that house of his!