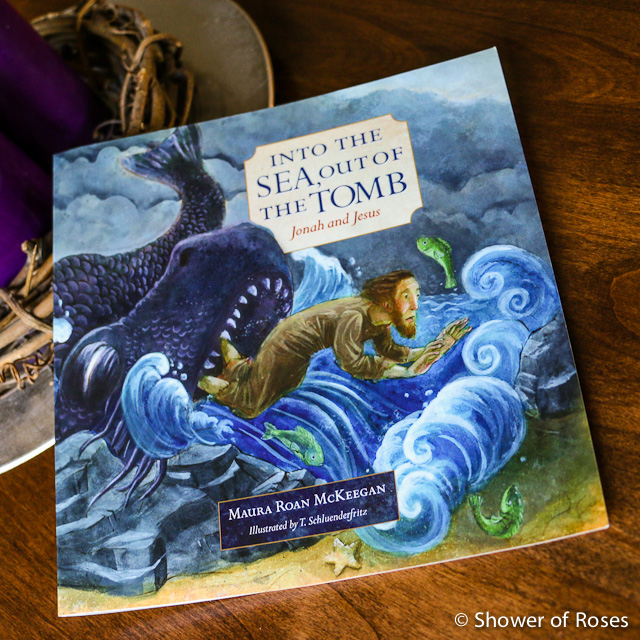 "The New Testament lies hidden in the Old,
and the Old is unveiled in the New."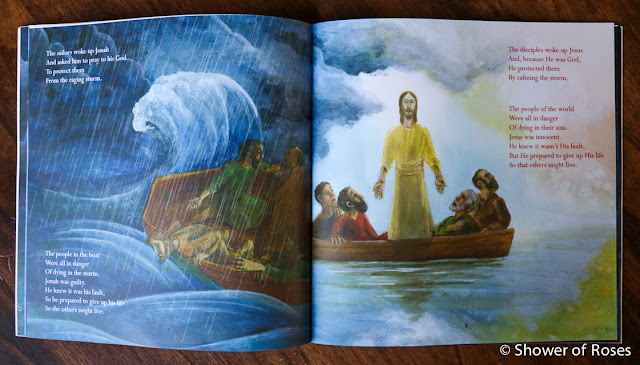 In the same thread as the author's first book in the "Old and New" series, which I was excited to add to our collection last Easter, comes the story of Jonah and Jesus, which I purchased for our children this Easter! This beautiful and colorfully illustrated book for children is a simple way for them to discover biblical typology.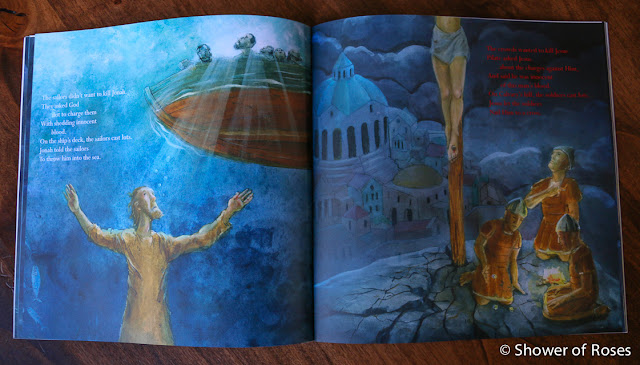 Without having to endure a weighty lecture on this topic, children can easily flip through the pages of the "Old and New" series books and ignite a simple yet deep understanding of the Old Testament foundations prefiguring the New Testament covenant between God and man.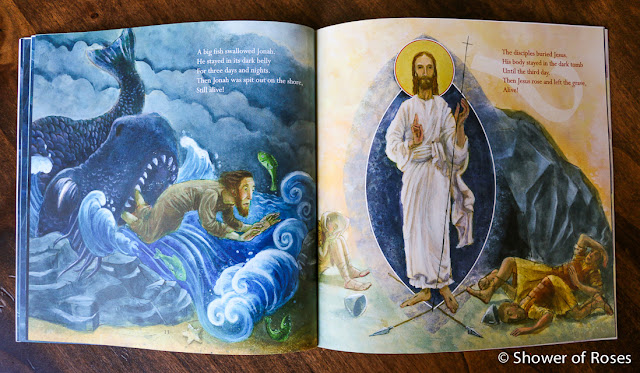 It is refreshing to see an author realizes the importance of this finely woven thread in our salvation history. Absorbing this material as a child will assuredly provide them a deeper appreciation for the Faith and our place in salvation history. As a parent my heartfelt thanks to Maura Roan McKeegan for enlightening our children's minds to biblical typology.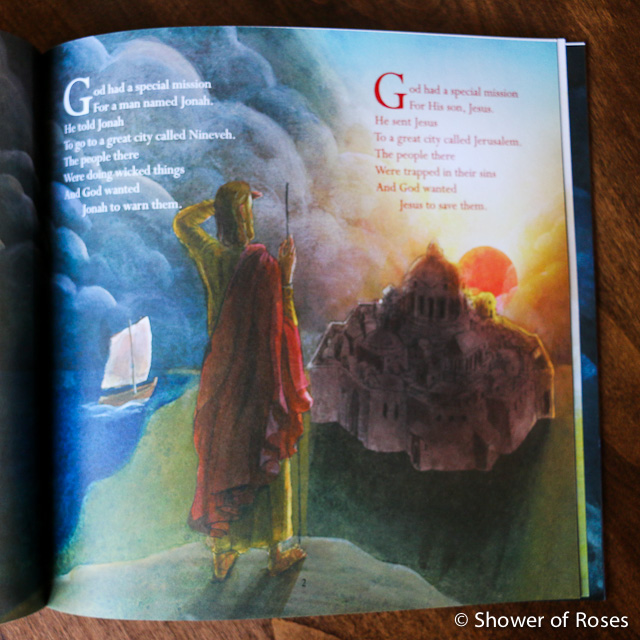 Emmaus Road Publishing has generously offered to send THREE of my visitors a paperback edition of Into the Sea, Out of the Tomb: Jonah and Jesus! The winners will be selected and announced in this post next Sunday. The books will be shipped to the winners directly from Emmaus Road Publishing.
Please enter the giveaway using the Rafflecopter box below: