Recalling St. Joan of Arc's banner,
"bearing at her request, the words, "Jesus Maria," along with a figure of God the Father, to whom two kneeling angels were presenting a fleur-de-lis, the royal emblem of France,"
we decided to bake a simple French Vanilla cake in my favorite
Fleur de Lis pan
for today's feast of St. Joan of Arc! The kids also spent some time reading
The Story of Joan of Arc
.
Our son was given this beautiful book (an unabridged republication of the edition published by the Century Company, New York, 1912) following his First Holy Communion last summer at St. Joan of Arc Parish where his uncle is currently pastor.
"Maurice Boutet de Monvel's simple but moving retelling of her story features a series of imaginative illustrations that won the artist international fame. All forty-five of the images from his 1896 deluxe picture book appear here in full color, reflecting the saint's enduring symbolic power as well as her deep humility." – The Story of St. Joan of Arc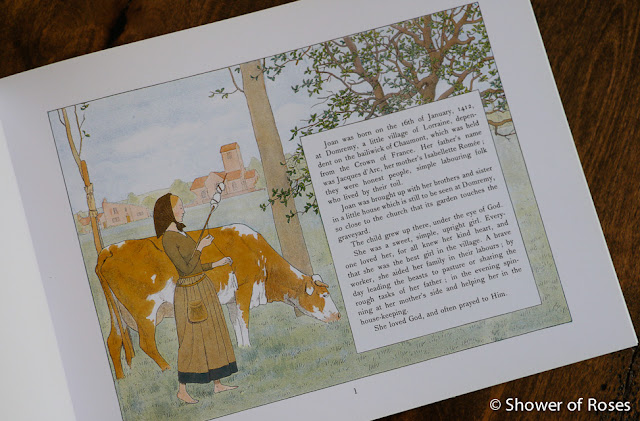 According to this picture book St. Joan of Arc and I share a birthday ♥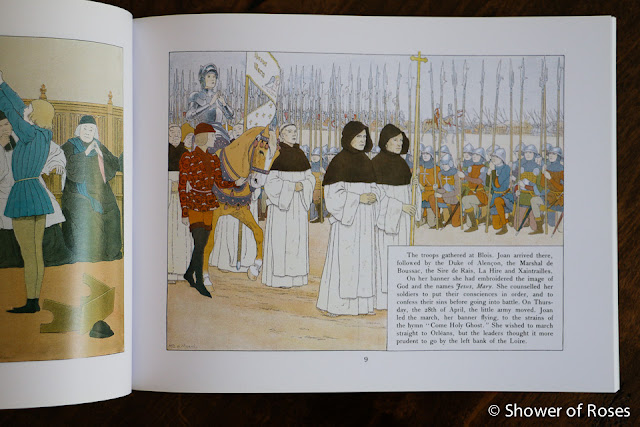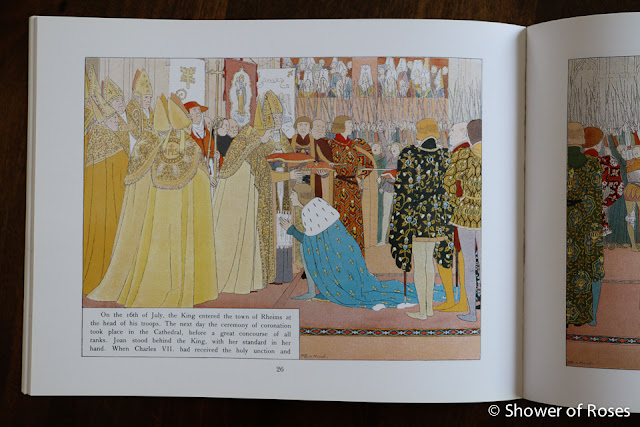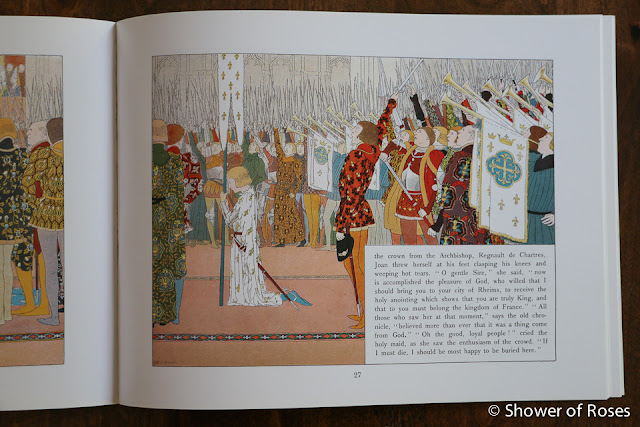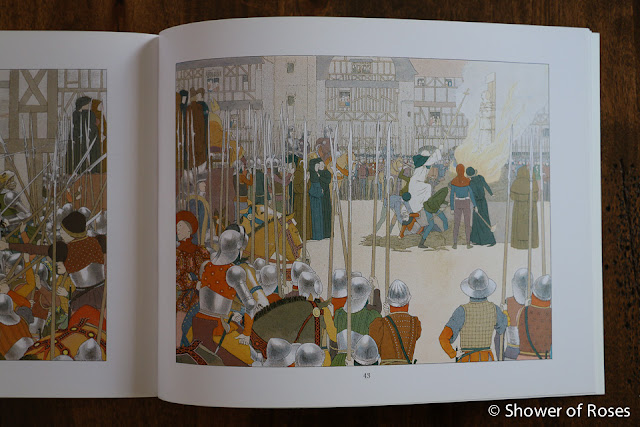 It's worth purchasing this book just for the captivating illustrations. So beautiful and inspiring! It's such a lovely addition to our collection. You can find the rest of our books about St. Joan of Arc listed in Our May Book Basket.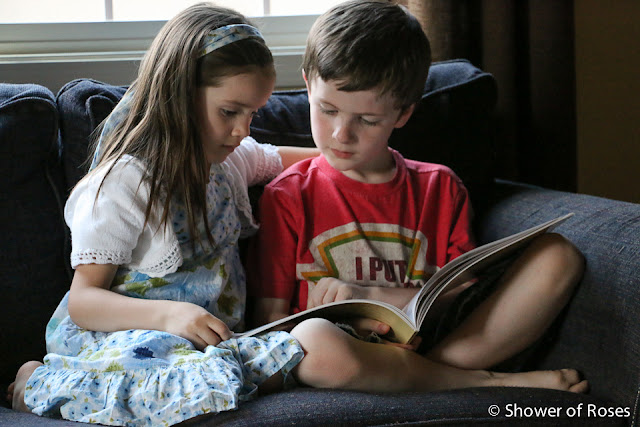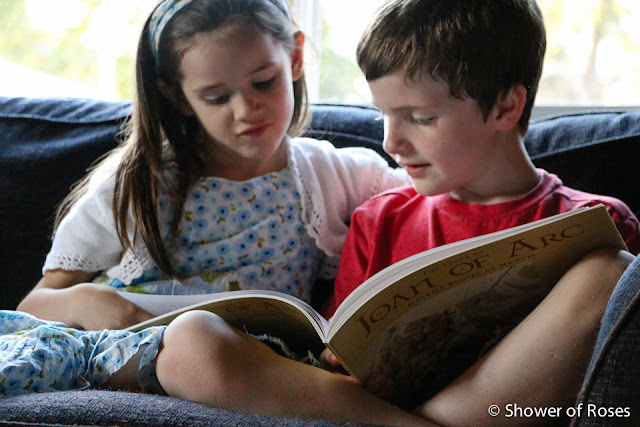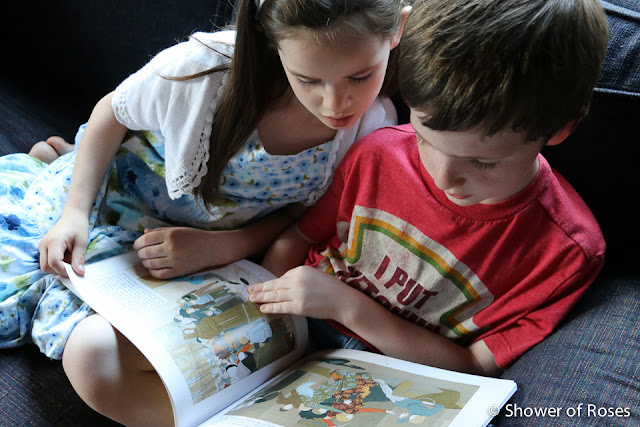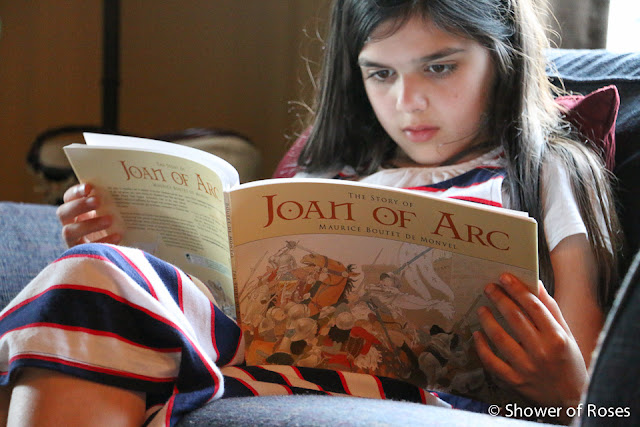 In the face of your enemies, in the face of harassment, ridicule, and doubt, you held firm in your faith. Even in your abandonment, alone and without friends, you held firm in your faith. Even as you faced your own mortality, you held firm in your faith. I pray that I may be as bold in my beliefs as you, St. Joan. I ask that you ride alongside me in my own battles. Help me be mindful that what is worthwhile can be won when I persist. Help me hold firm in my faith. Help me believe in my ability to act well and wisely. Amen.
St. Joan of Arc, pray for us!