Holy St. Joseph! behold at your feet humble clients, ardently desiring to profit by the graces attached to your example and intercession. We pray that during this month our souls may be prepared for the worthy reception of our divine Saviour. Guardian of Jesus! be our protector and our guide. Pray for us, and present our prayers, purified by thine, to the heart of Jesus and the immaculate heart of Mary. Amen.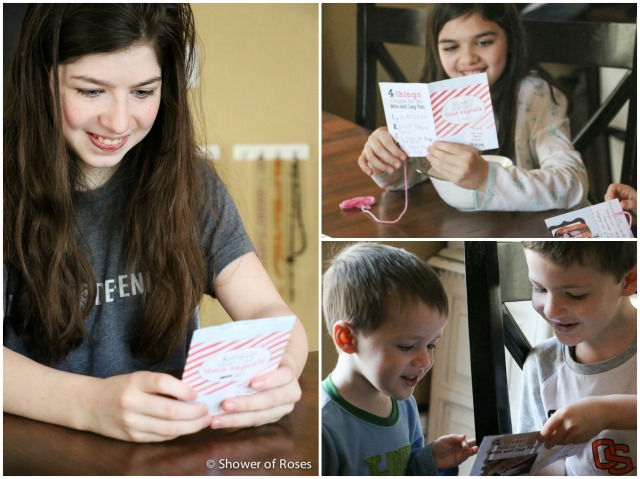 The kids were all so happy to discover their Leap Day Time Capsules on the dining table. They loved looking through them to see what they recorded back in 2012…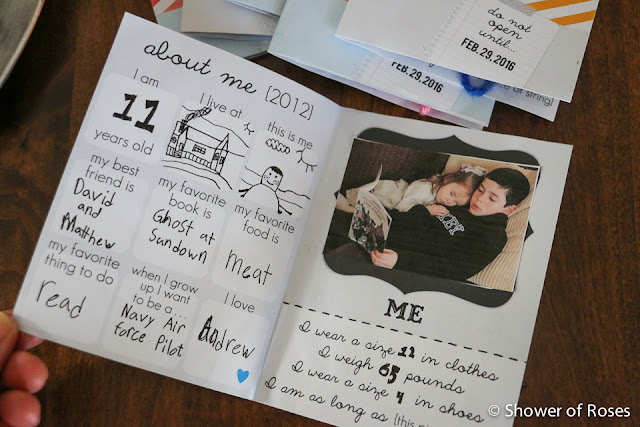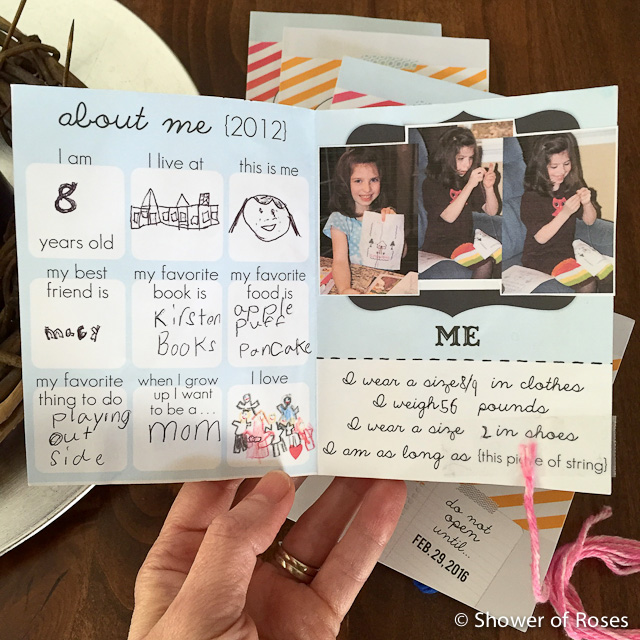 … and to see how much they have grown in the last four years. They are all at least a head and shoulders taller than last Leap Day!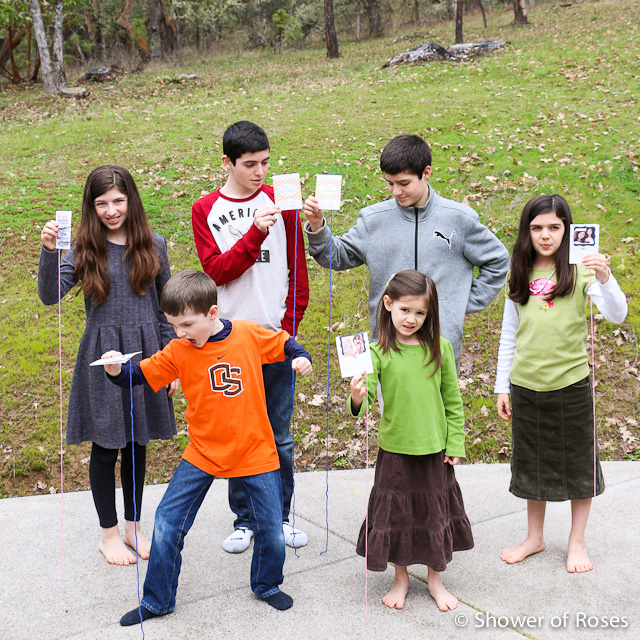 In 2012 Captain and Ranger we nearly identical in height. This year Captain is taller, but they weigh exactly the same!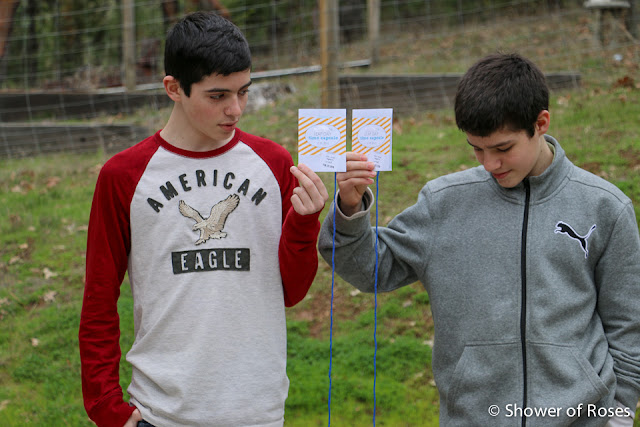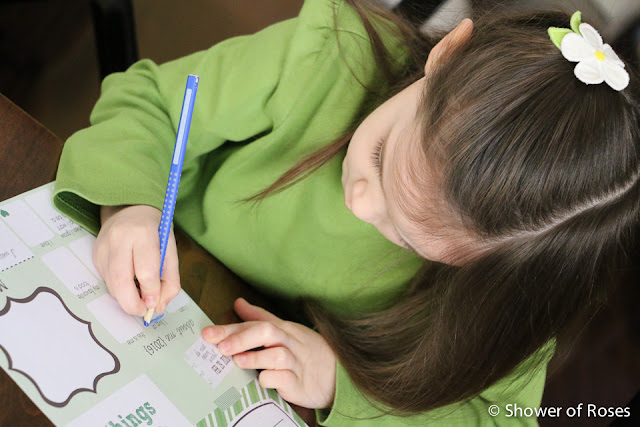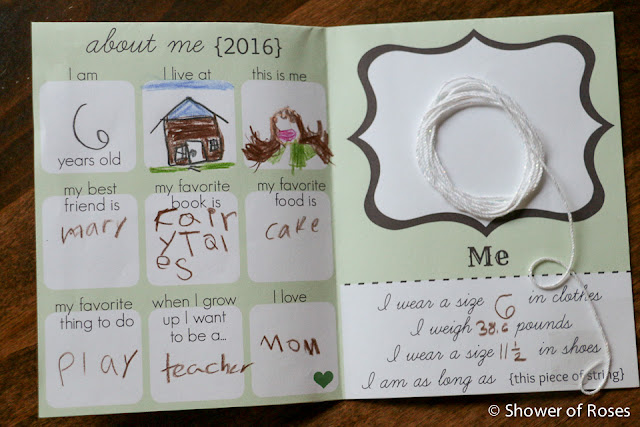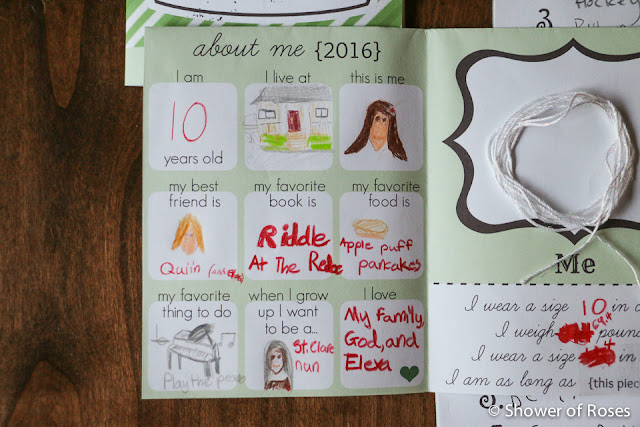 It's amazing how much can change in just four years… Four years ago we had a newborn and our oldest wasn't even in middle school yet. Now we have two teens in high school and by the time the next leap day rolls around they will have graduated. Crazy!
Anyway, I still need to print out a some pictures for the kids to add, but other than that they are all finished and ready to save for February 29, 2020!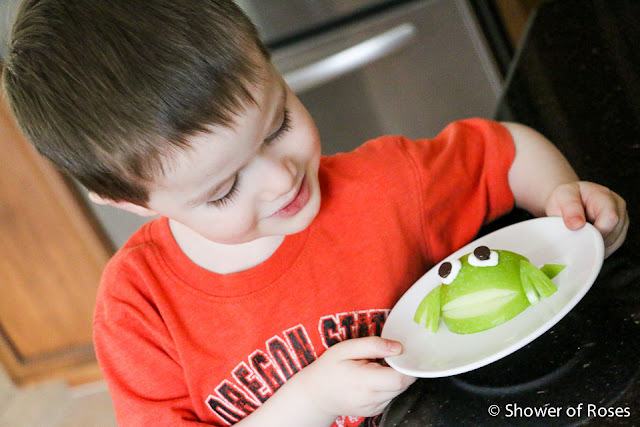 After seeing
the pictures from 2012
, Bud kept asking
all
morning,
"Mommy! Will you pleeeaassseeee make me an apple frooooggggg!"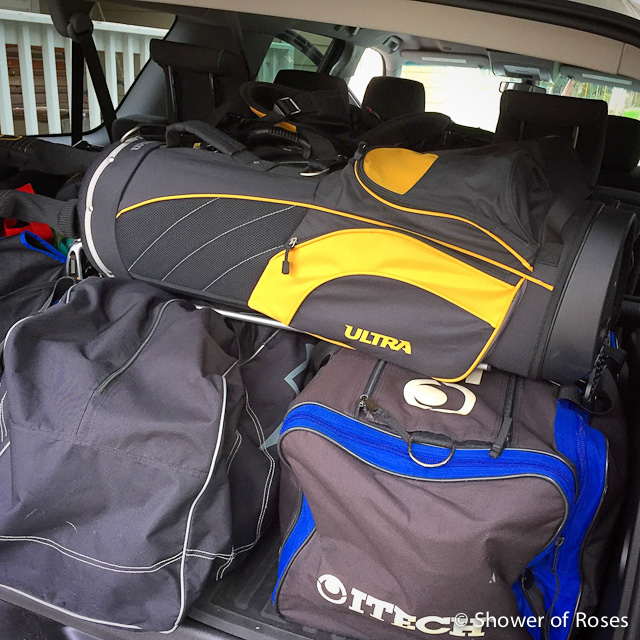 Yikes! This past Monday we had to load up the back of the Suburban with the hockey gear and golf clubs… Even though hockey season hasn't ended yet, Leap Day was the first day of High School Golf for our older boys. They had golf practice from 3-6, then hockey practice from 6:45-7:45 (junior league, we had to take two cars so Sean could get our 8 year old to the rink for his 5:30 practice) and 9:15-10:15 (final high school practice). They have their last high school hockey game on Saturday night, high school hockey playoffs Mon-Thurday of next week, this Saturday morning they have their Junior League games (next weekend it will be the annual parents vs players game, and they will have to miss the final game the weekend after that), and they will also be practicing at the golf course each afternoon after school (before hockey) in preparation for their first high school golf tournaments on the 14th and 16th! Between studying and sports they have very little time for anything else at the moment. I'm really looking forward to "just" golf season following our spring break over Holy Week, with no late night or weekend practices or tournaments!