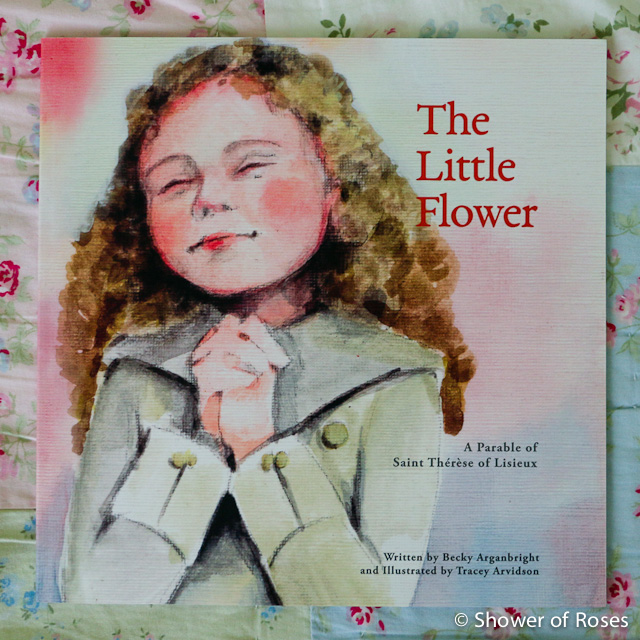 Happy First Sunday of Lent and Feast of St. Valentine to all my visitors here at Shower of Roses! We are heading out to my parents to celebrate my brother's birthday (he was born on St. Valentine's day 26 years ago today) but first I wanted to share a new picture book from Peanut Butter & Grace with you all…
"Becky Arganbright has adapted St. Thérèse's lesson of the little flowers into a delightful parable for children. The young Thérèse learns that even though she might be little, with God's help, her littleness can be a way of doing great things for God."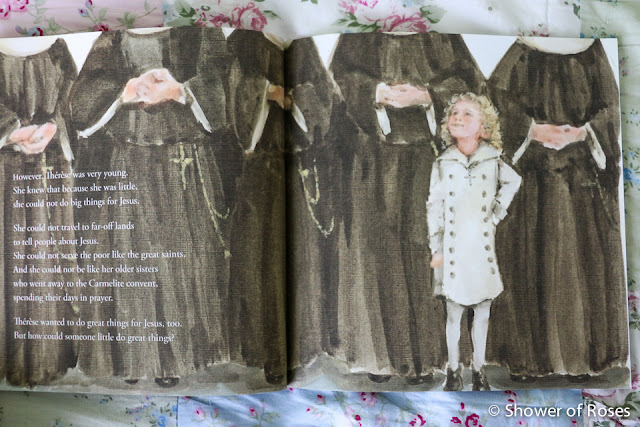 I've been looking for books to include in our children's Easter Baskets next month and am excited to add this parable of St. Thérèse and her "Little Way" to our youngest daughter's basket, especially since she is named after this beloved saint.
The inspiring book is filled with beautiful watercolor illustrations and will make a lovely addition to our collection of children's books about dear St. Thérèse!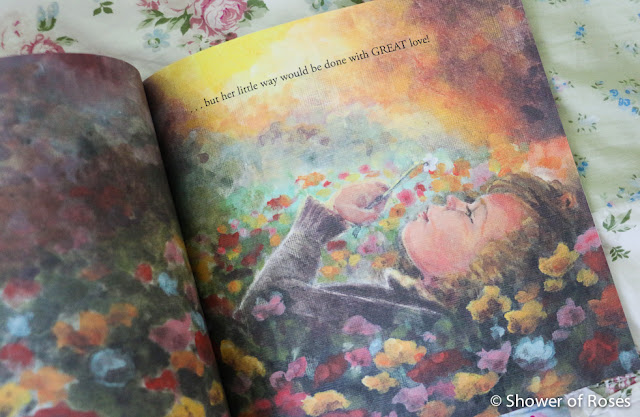 Peanut Butter & Grace has generously offered to send THREE of my visitors a softcover edition of The Little Flower: A Parable of St. Thérèse of Liseux! The winners will be selected and announced in this post next Sunday. The books will be shipped to the winners directly from Peanut Butter & Grace.
Please enter the giveaway using the Rafflecopter box below: