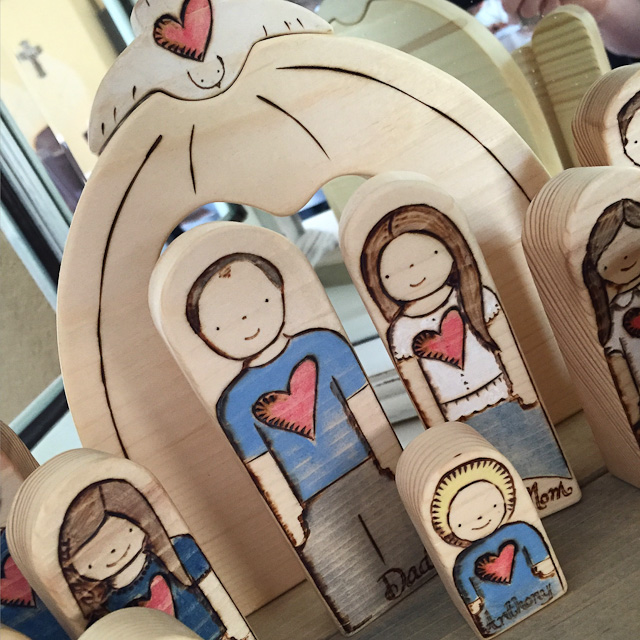 Two years ago today we lost our last baby when I miscarried on the feast of Saint Anthony. Seems like so long ago (so much has happened since then) but just yesterday at the same time… We miss you, little one. ♥
Today we celebrated the feast of St. Anthony! "St. Anthony of Padua is one of the most famous disciples of St. Francis of Assisi. He was a famous preacher and worker of miracles in his own day, and throughout the eight centuries since his death he has so generously come to the assistance of the faithful who invoke him, that he is known throughout the world." (Read more over at EWTN...)
We spent some time this afternoon celebrating his feast with an inspiring story, beautiful stained glass coloring pages, an outdoor scavenger hunt, and some fun "multitude of fish" themed snacks recalling the story of St. Anthony's sermon to the fish.
Animals of God: Volume One by Susan Peek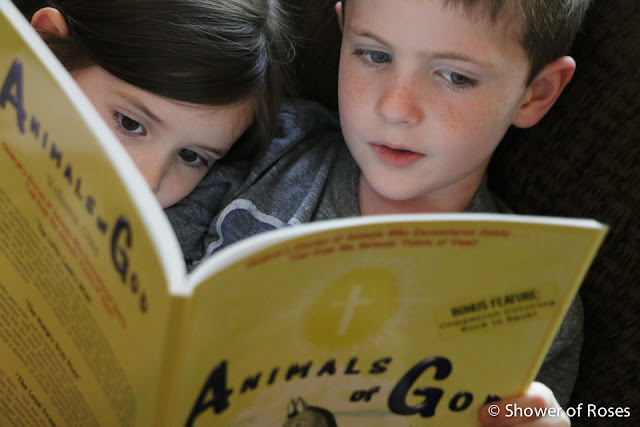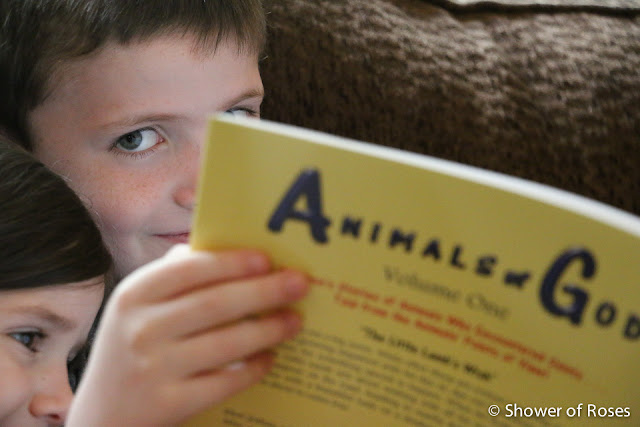 Additional books about St. Anthony from our collection:
Our favorite audio stories about St. Anthony:
Top: Twinkle Toes • Bud – Bottom: Rose • Chiquita
Say once a day for nine days, especially beginning on June 4 and ending on June 12, the eve before the Feast of Saint Anthony June 13. Some pray a Novena to Saint Anthony on thirteen consecutive Tuesdays, according to Pope Leo XIII's instructions, or on all Tuesdays.
(Mention your intentions here).
Pray one Our Father, one Hail Mary, and one Glory Be. +
Please enter the giveaway using the Rafflecopter box below:
Saint Anthony, Ora Pro Nobis!
SaveSave
SaveSave
SaveSave