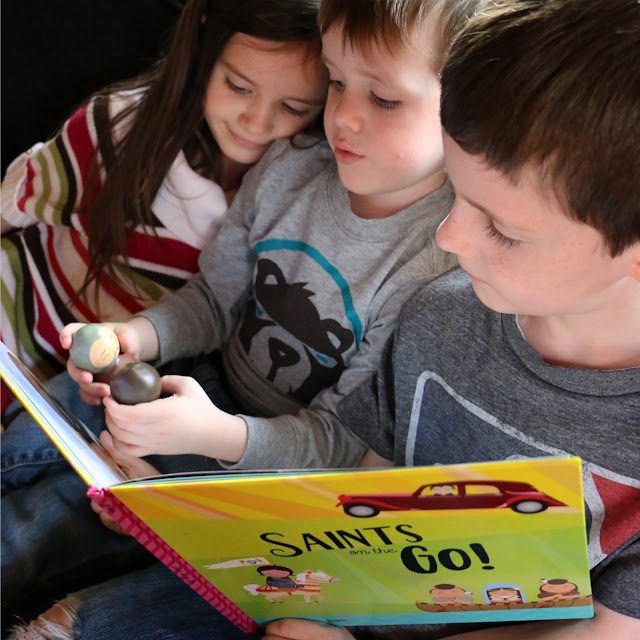 November 3rd – Feast of St. Martin de Porres
St. Martin always preached, "Love every creature that you meet."
So when he found sick animals, he saved them off the street.
Crunch! Crunch! Crunch!
You could hear him walking by,
Whether mice, cats, dogs, or donkeys: none he would deny.
Today is the last day to enter the giveaway for a chance to win a copy of Saints on the Go! along with three of the Shining Light Dolls featured in the book: Saint Martin de Porres, Saint Teresa of Calcutta, and Saint Padre Pio. You can enter the giveaway here!
I'll be back later today with the list of books we've picked out for this year's feast of St. Nicholas (only one month from today!) along with another great giveaway!