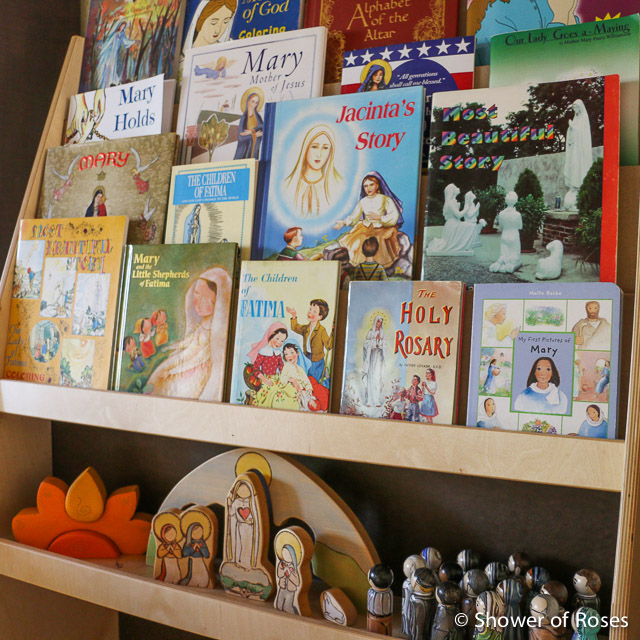 "The world waited for October 13, the day of the great miracle that the Lady had promised would take place…"
This year we celebrate the 100th Anniversary of the Fatima apparitions and the Miracle of the Sun. Here are seven ways to commemorate this special anniversary with children:
1 – Picture Books
Here is the list of the books that are pictured on our book cart above:
2 – Coloring Pages
I love the beautiful coloring page from Catholic Playground: Our Lady of Fatima Coloring Page. It's the one that we printed out to color this year.
Here is a Rosary Diagram (link expired) coloring page from St. Anne's Helper. You can also find coloring pages for all the mysteries of the rosary on their website too!
You can find many more options through an online search.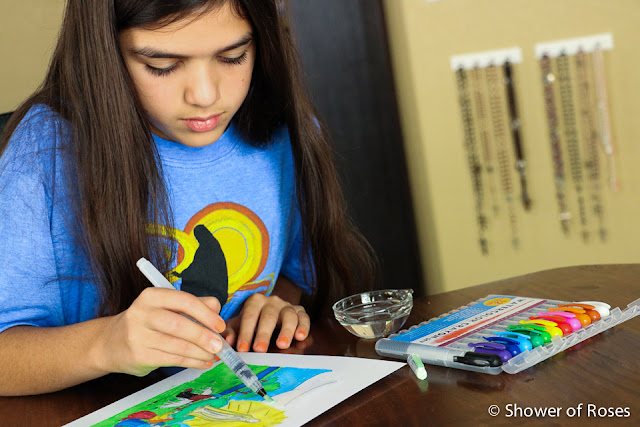 3 – Our Lady's Rosary Craft
When we made rosaries for a service project a few years ago, my friend Aleesa sent us extra supplies to make one for each of the kids to keep as well. After making thirty-five to giveaway we never did get to those extras… I pulled the supplies out to the anniversary of the Miracle of the Sun! It was a perfect craft for the anniversary of the apparitions this year.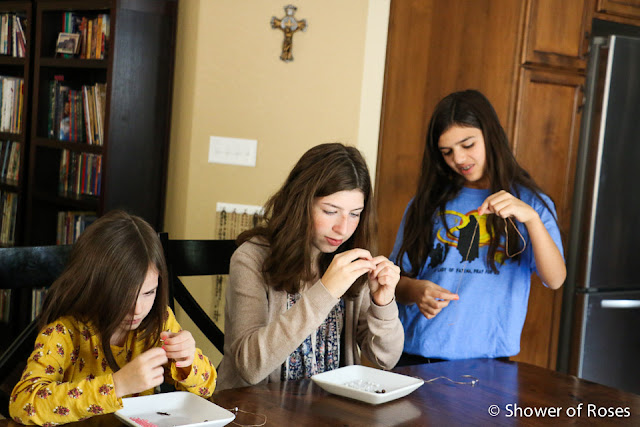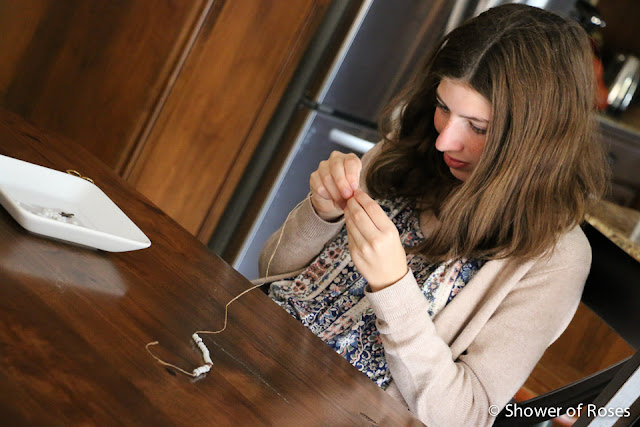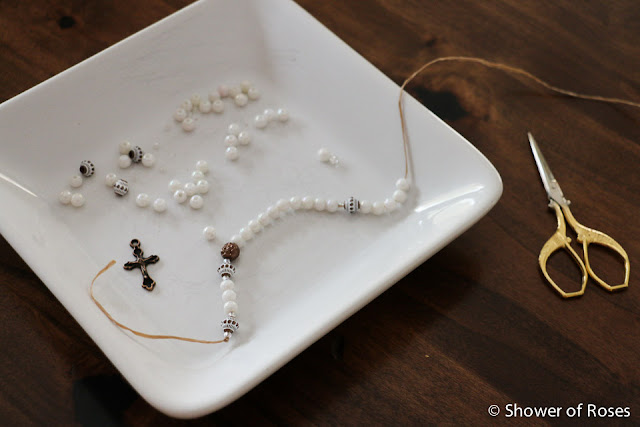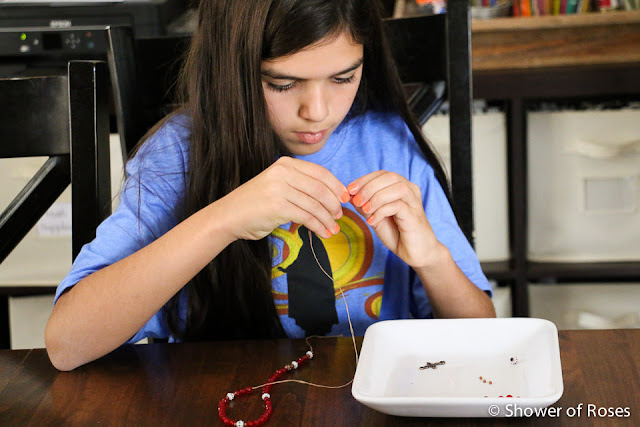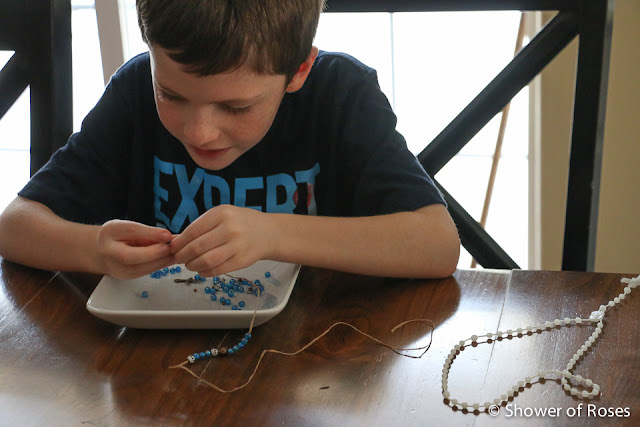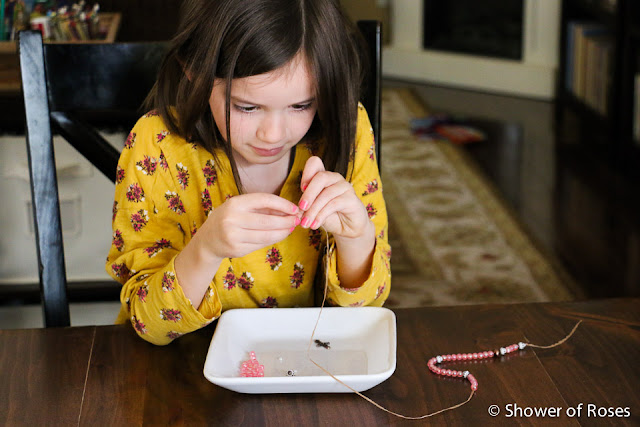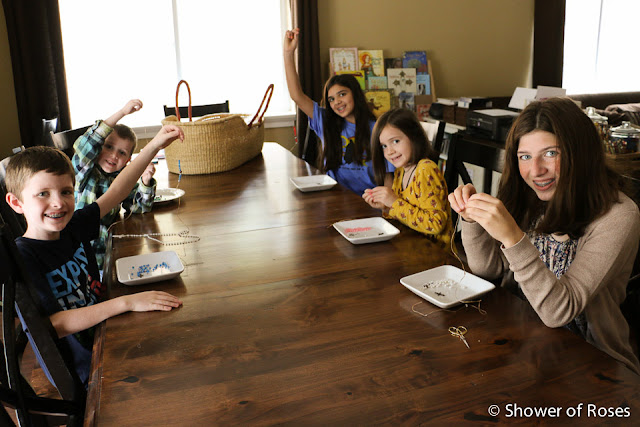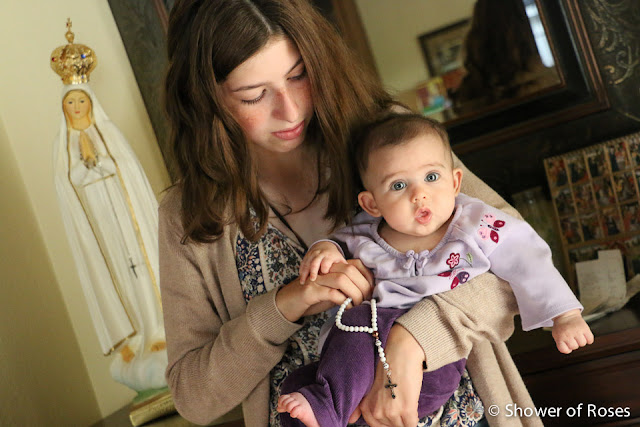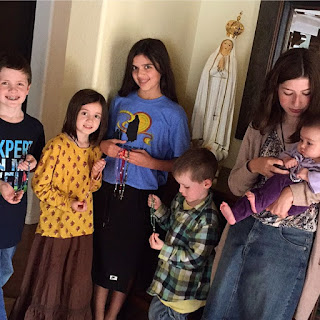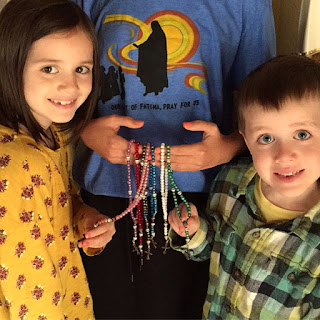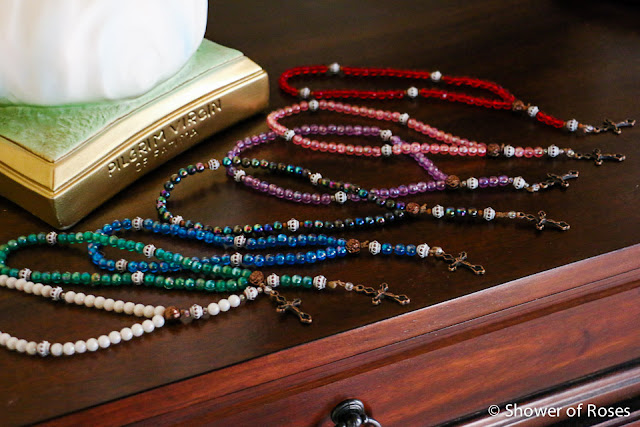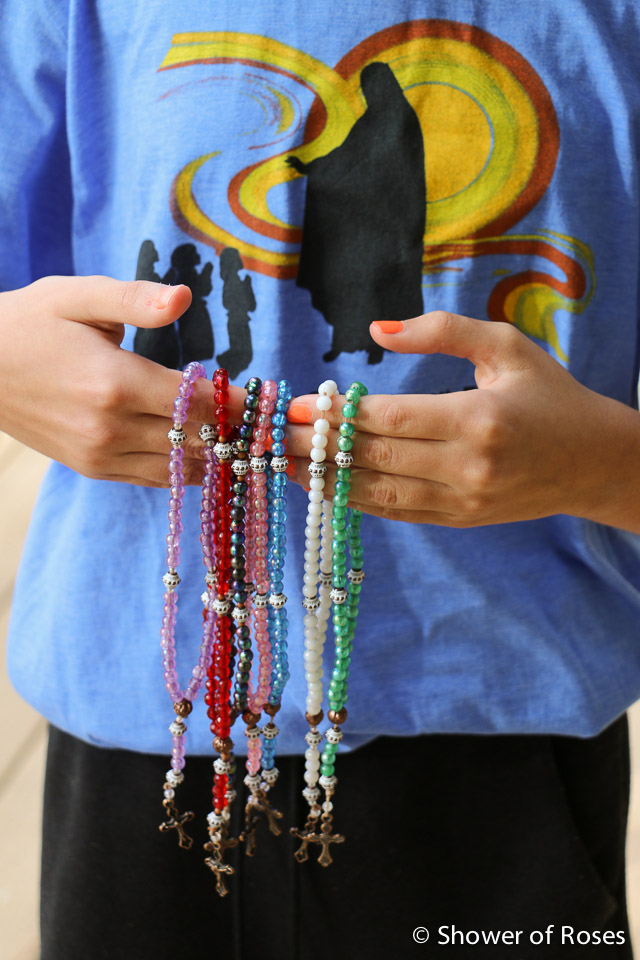 4 – Audio + Video
The Day the Sun Danced DVD – one of my own childhood favorites!
This film accurately portrays the story of Our Lady's appearances to the three children in 1917. From the angel's appearance to the Miracle of the Sun, the full story is so captivatingly presented that young viewers will want to watch it again and again.
Secrets from Heaven: The Story of the Children of Fatima (Glory Stories: Volume XIII) is available from Holy Heroes

The Miracle of Our Lady of Fatima DVD
Mary Machado, one of my contributors over at Catholic Cuisine, kindly took the time to compile all the past posts for easy reference! We decided to make her Spinning Sun Cake for our family celebration, spinning it on our Cake Turntable/Rotating Cake Stand.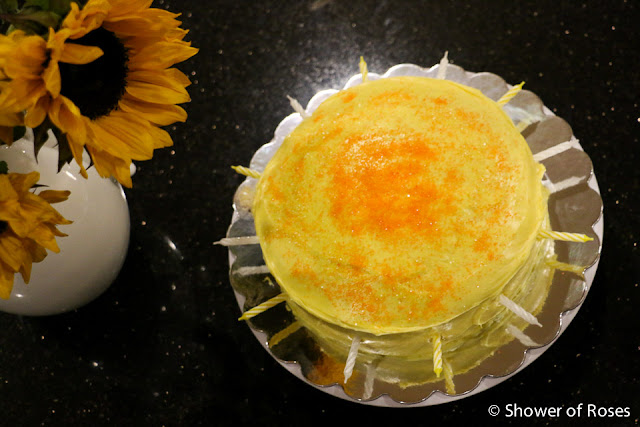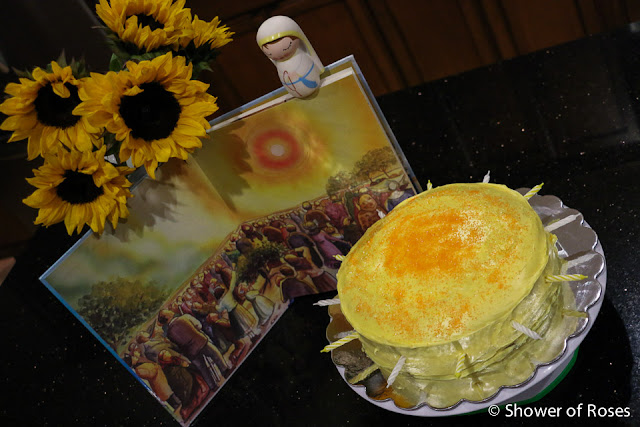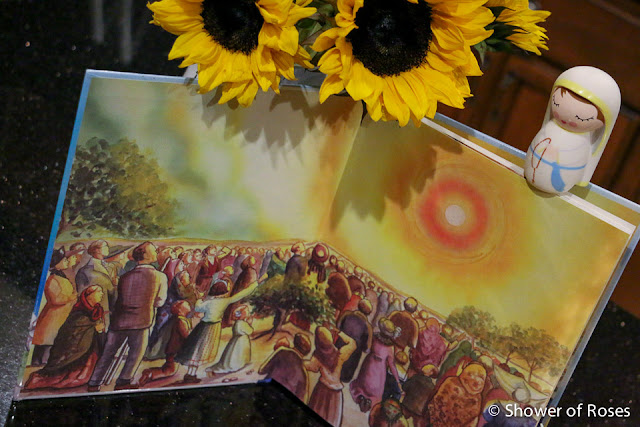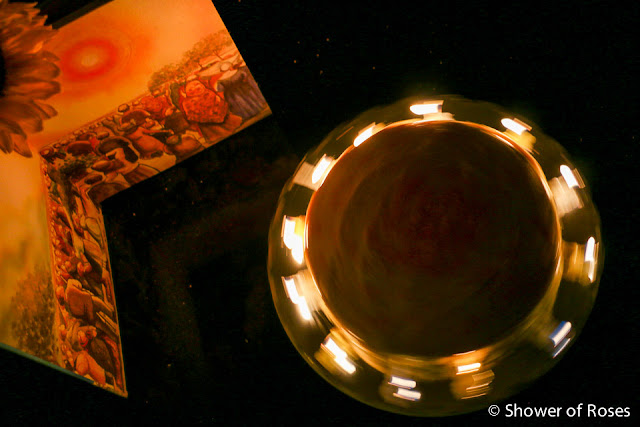 6 – Favorite Dolls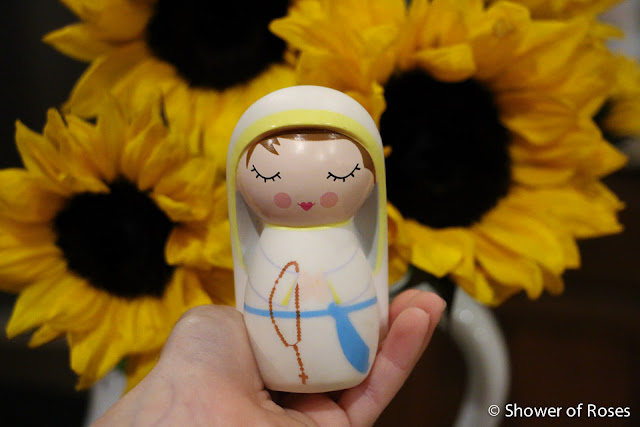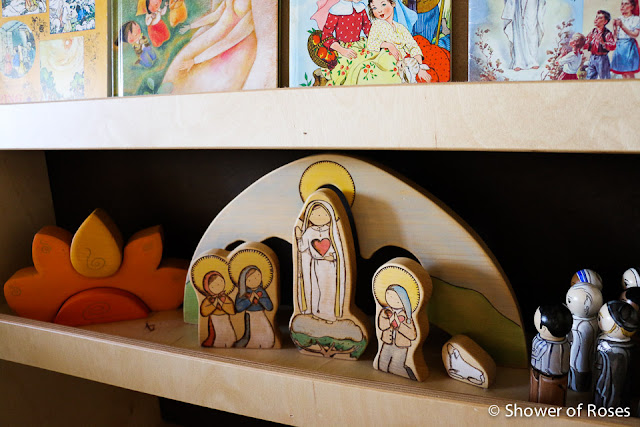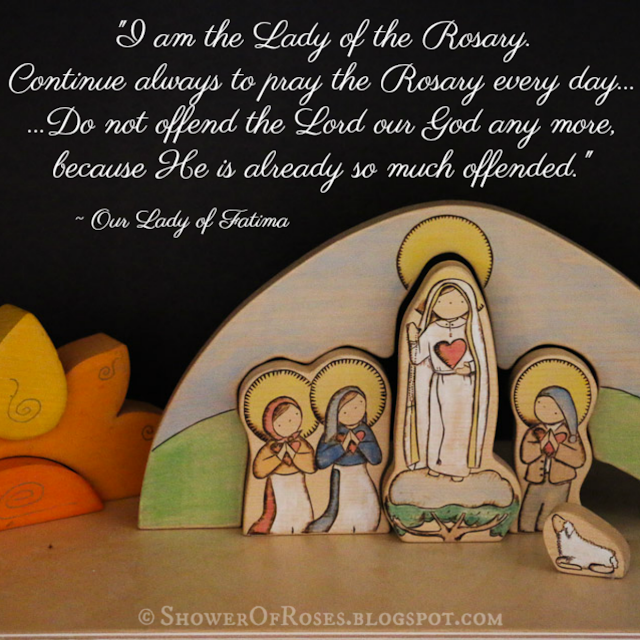 Our Lady of Fatima, Ora Pro Nobis!