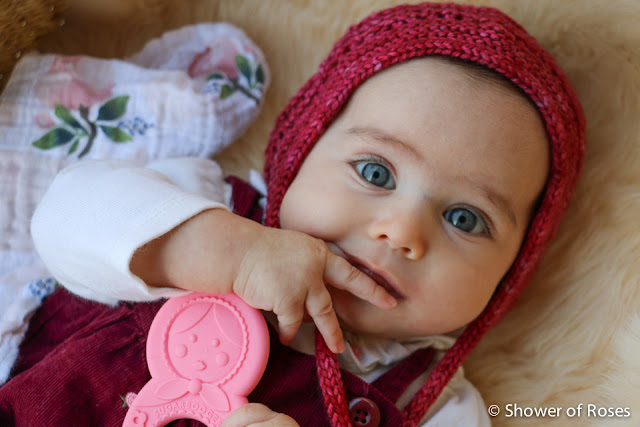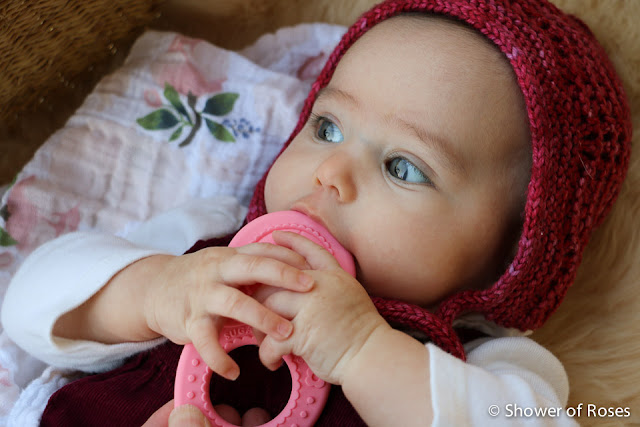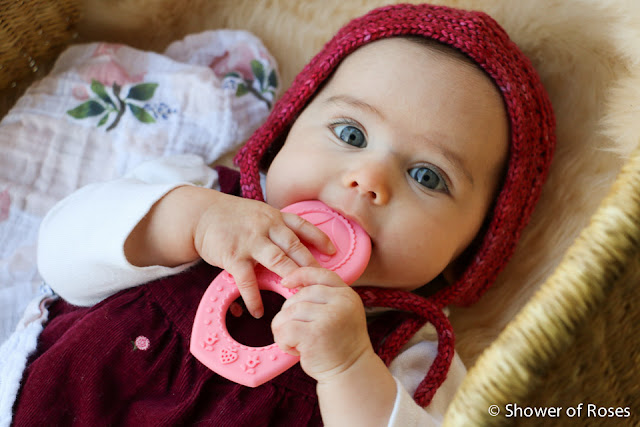 My baby girl! She is four months old now and weighed in at a whopping 11 pounds 11 ounces at her appointment this morning.
Our little "Grace" is doing so well! She is still (
by far
) our fussiest baby ever, but she's usually happy for at least half of each day now. She will sleep for one 3-4 hour stretch each night, which is
so much better
than waking up hourly around the clock like she did for her first 2-3 months. We're so grateful that she is healthy, growing, and that we haven't had any more
scares
.
She has started rolling over, from both her back to her tummy, and then from her tummy to her back again. She smiles, loves babbling, reaches for whatever she can, and is just starting to giggle when I'm playing with her. During her fussiest times (
in the evening
) I can usually cheer her up with a warm bath. She loves
spending time
in
her baby carrier
, but the buckle broke on our recent road trip and I'm waiting for the replacement to arrive
(she's still too small for the rest of my carriers)
… She has been such a blessing and we love her to pieces!