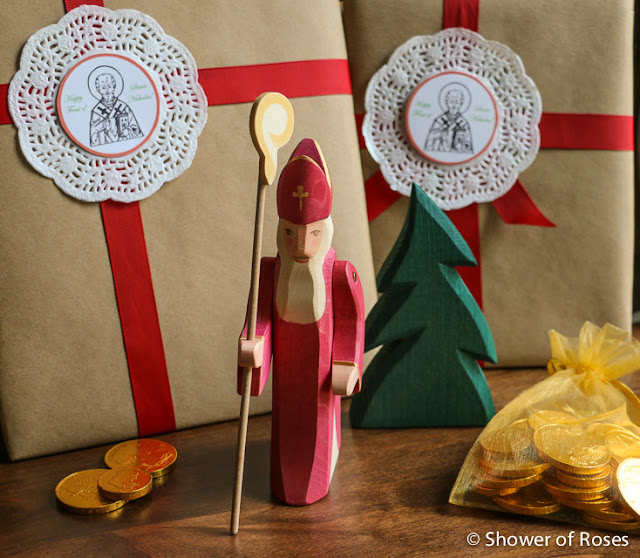 The feast of St. Nicholas is just a month away! On December 6th our children wake up to find that the letters they wrote to the Holy Child and/or St. Nicholas have been taken and their (sometimes new/replaced) slippers have been filled with little treats, oranges, chocolate gold coins, candy canes, and often times a note from St. Nicholas.
Our children have also always received a new Christmas book which has helped us build an amazing collection over the years! I'm still waiting for a few more to arrive, but I just started wrapping most of the books for this year and wanted to share them with you all.
Note: I haven't planned out our Advent Book Basket and O Antiphons for this year yet, and I also haven't visited any of the local bookstores to check out their new books for this year, so there is a chance that I may end up switching up a few things in this post… Either way, the following books are making it into our home this Advent!