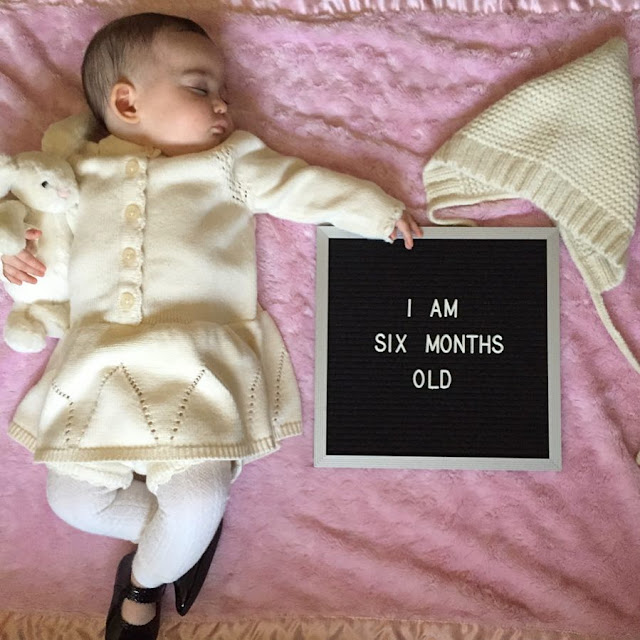 December 8th • Feast of the Immaculate Conception
Six months old and officially started crawling on her hands and knees!
…or at least I'm finally willing to admit it.
She's been trying to crawl since the week she was born!
Update: Here is a short video of her crawling just after Christmas.
She started pulling herself up into a standing position on Christmas Day.