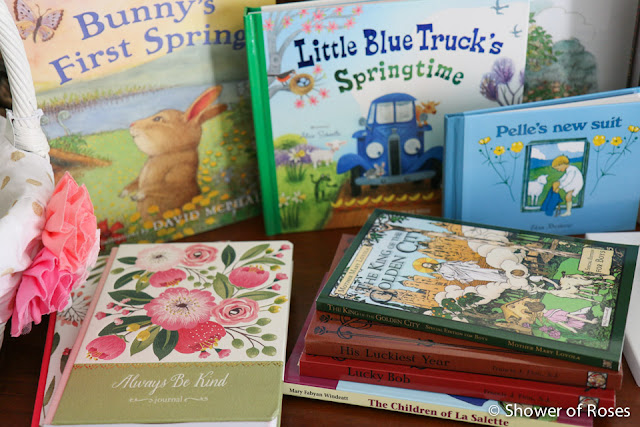 Easter Sunday is coming up fast – it's less than four weeks away and falls on April 1st this year… No joke! 😉 – and I've been trying to round up gifts to fill our children's Easter Baskets.
We always love giving our children books on Easter and Christmas. In addition to new books, we usually include something that represents each child's patron saint (or something representing one of their personal favorite saints), art and/or writing supplies, a small toy or two (I love using LEGO sets as filler instead of Easter grass!), and some symbolic Easter candy (I've made my own in the past, including these Easter Symbol Chocolate Coins, or purchased it at the store) in the Easter Baskets. We also usually put together a "Family Easter Basket", incorporating the various Easter symbols (you can find tons of gift ideas based on Easter Symbols here).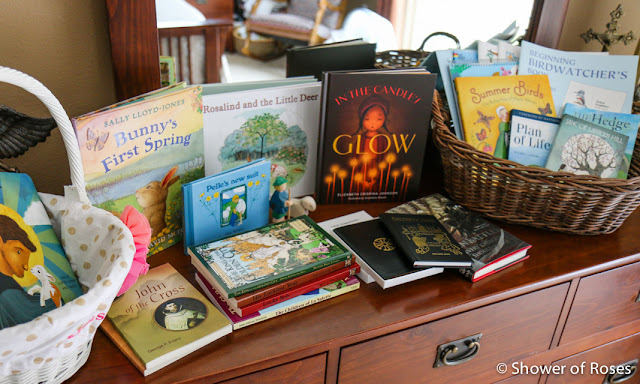 Below you will find the list of books we've picked out this year for each of our children. As I have shared before, I'm always collecting books to give our children on their birthdays, Easter, and Christmas. Some of the books I have purchased from Amazon, Sacred Heart Books and Gifts, or St. Augustine Academy Press, some have been purchased on sale at local bookstores, and some have been given to me as review copies from the authors or publishers.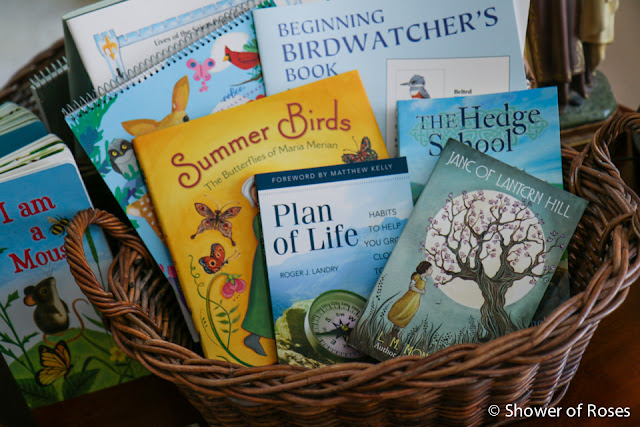 Note: Before I share the book list, I do want to remind you all that I haven't read most of these books yet. I made my decisions based on recommendations, reviews, publishers, and the past work of some of the authors/illustrators. Many of the links below are affiliate links. If you choose to click any of the links, then add an item (any item!) to your cart and complete the purchase, I will receive a commission. We are so grateful for this additional source of income. Thank you!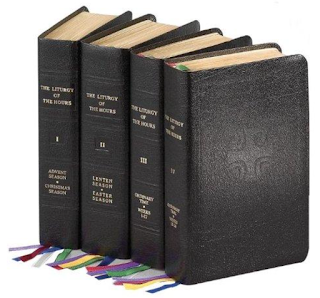 The complete set of the official English edition of the Liturgy of the Hours (Divine Office) from Catholic Book Publishing contains all four volumes of the translation approved by the International Committee on English in the Liturgy. Includes the current St. Joseph Guide for the Liturgy of the Hours, the Liturgy of the Hours Supplement, and Inserts for the Liturgy of the Hours. Printed in two colors and bound in bonded leather, this complete four-volume set of the Liturgy of the Hours includes handy ribbon markers and features a gold-stamped spine and elegant gilded page edging.
Following his last discernment retreat, our oldest son came home and asked if, the next time I am looking for new books for him, I would consider the Liturgy of the Hours. When I asked our vocations director for suggestions, he recommended the leather bound set over the imitation leather set which will last longer, along with the Saint Joseph Guide for the Liturgy of the Hours. It's an expensive set, but I was able to order it from Barnes and Noble and use a 20% off coupon to bring the price down. I'm not sure if I will give him the whole set at Easter, or save a couple of the books for later in the year to give him for his birthday and/or Christmas.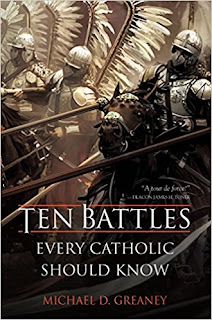 Ten Battles Every Catholic Should Know
Ten Battles Every Catholic Should Know offers readers richly detailed accounts of pivotal engagements many little known in the West in the centuries-long defense of Christendom against militant Islam. Join military historian Michael D. Greaney as, in gripping prose, he describes the struggle, primarily on Christendom s eastern borders, against the dreaded Ottoman Turks in places such as: Manzikert, which marked the beginning of the fight, Wallachia, where Vlad II, the real Dracula, carried out a personal crusade against the Turks to such good effect that his name strikes terror down to the present day, Mohács, the Tomb of Hungary, Vienna (the siege of 1529), the first setback experienced by Süleymân the Magnificent, perhaps the greatest ruler the Ottoman Turks ever knew,Szigetvár (known as the Hungarian Alamo ), …and five others. The accounts of battles are enlivened and expanded with historical footnotes and introductions. Though less well known than the struggle to retake Spain and Southern France, the battlefields of Armenia and Eastern and Central Europe were just as crucial to preserve Christendom.

This brand new release from TAN Books looks like one that my guys will love. My husband was already eying it when he saw it sitting on our bedroom dresser.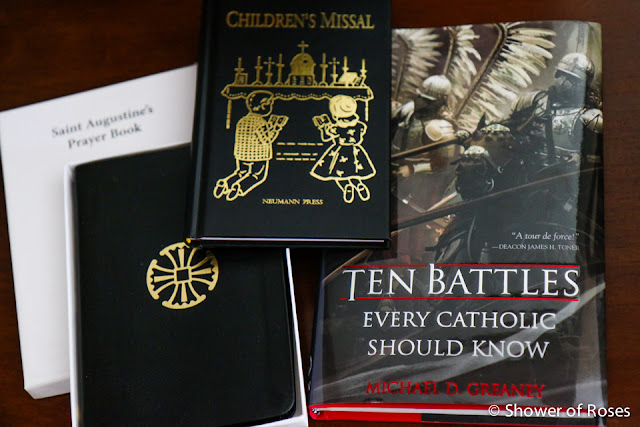 .: Ranger – Age 16 :.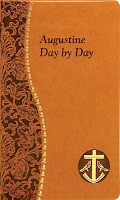 Minute meditations for every day of the year, taken from the writings of Saint Augustine. Each day concludes with a prayer from the Saints. Illustrated and printed in two colors. Includes ribbon marker.
**Update – looking for an alternative to my original pick and am leaning towards Augustine Day by Day but if anyone has one to recommend please let me know!

Ranger choose Augustine as his Confirmation name last year. I think this prayer book will be a nice addition to his collection.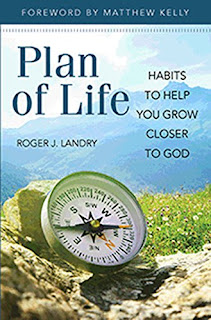 Plan of Life: Habits to Help You Grow Closer to God
There is no better time to change your life than to change it right now, says Father Roger J. Landry, and Plan of Life is the guide you'll need. Landry discusses how people form habits, and how in particular you can form holy habits, habits that will bring you closer to Jesus. It represents a "treasure chest" of practices to help you grow happier, holier, and closer to God every day.
Using passages and descriptions from the Bible, Landry first introduces you to the Holy Spirit, who will be your guide and companion throughout the book. He then introduces ways that this book will jumpstart your life through the six pillars of holiness training advocated by Saint John Paul II: grace, prayer, Sunday Mass, Confession, listening to the Word of God, and proclaiming that Word.
This book is meant for teens to older adults of all educational levels who aspire to spiritual growth; it's also a great aid for parents and grandparents who need help in teaching children and young people how to grow in God. There are many Catholics who are not familiar with having a plan of life that includes these basic elements. Many Catholics would like to grow spiritually, but don't know where to start and welcome this kind of practical, doable approach: this is what they've been looking for!

This brand new release was sent to me from Pauline Books & Media and I'm looking forward to passing it on to one of our teens.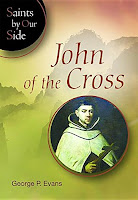 John of the Cross (Saints by Our Side)
Saint John of the Cross was a Carmelite priest, poet, theologian, spiritual director, and a religious leader. He became one of the world's foremost experts on making progress in faith, prayer, and love. Immersing himself in the writings of spiritual masters, John discovered how images can speak of the Christians efforts to follow Christ and seek union with God. Four images stand out: night and its darkness, a log tossed into a flame, a romantic relationship, and a mountain climb.
This book, and the one below, are also new releases from Pauline Books & Media. You might be able to find better prices directly from them.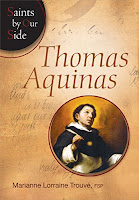 Thomas Aquinas (Saints by Our Side)
Get to know the complex St. Thomas Aquinas in this approachable biography. Written by an author who admires and relates to him as a friend, readers will engage with the saint and his works through the warmly told stories of his life. The book also includes guidance on how to read an article of the Summa, reflection questions, and a prayer to the famous saint. This narrative illuminates St. Thomas' spiritual legacy and why he is such an important figure in our Church.
.: Twinkle Toes – Age 14 :.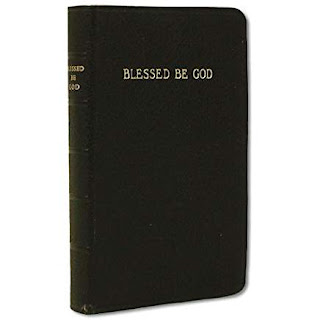 Blessed Be God
This unique book of powerful prayers and devotions, compiled by Joan Carroll Cruz, includes wonderful promises made by Our Lord or Our Lady, most of which were revealed to famous Saints, including: St. Faustina, St. Gertrude, and St. Catherine Laboure. Author Joan Carroll Cruz has carefully selected and compiled devotions to Our Lady, the Infant Jesus, Precious Blood, Sacred Heart, Divine Mercy, St. Michael, and more in one place so that your daily prayer can be more powerful and more fruitful than ever before. The promises set forth in this book show that God is eager to grant us many favors–if we will just pray!

This is one of my favorite prayer books. I know our oldest daughter will love it. It is also available from Fraternity Publications.


Presenting Miss Jane Austen

This outstanding biography of a well-beloved novelist catches the spirit of Jane Austen herself. May Lamberton Becker enjoyably introduces us to the 18th and early 19th century world Miss Austen lived in—her family, her friends, her varied settings and her many keen interests—as we are given insight to the personal background of all the Austen novels.

Enlivening her narrative with many quotations from Jane Austen's own correspondence, Miss Becker puts her own enthusiastic appreciation of one of the world's most delightful writers at our disposal.

For my birthday Sean gave me three tickets to opening night of Sense and Sensibility at the Oregon Shakespeare Festival this month! The girls and I had such a wonderful time.




The Hedge School
It is perilous to be a Catholic in the Ireland of 1735, and almost more than can be borne for fifteen-year-old Padraic Fitzbrian. Nearly 100 years before, Lord Protector Cromwell of England had put down the Irish rebellion confiscating lands, killing priests, outlawing the Mass and prohibiting education of any kind for Irish Catholics.

Padraic and his two friends, Liam and Rose, are in their last year as scholars in the forbidden and risky all-weathers classroom under the hedgerow. Fiery Padraic, whose family lands had been seized so long before, chafes under the injustice as though it were yesterday, making trouble for himself and those around him. Liam, as determined a patriot, holds the hope of being able to fight for his people s freedom in an entirely different way. And warm-hearted Rose, gifted with pluck, is also thankfully rich in good sense. Behind the scenes, a mysterious figure called the Kestrel stirs the fires of Irish identity, and Padraic longs to do as much.

Harmless adventures mount into dangerous trouble as the three young people strive, in each new difficulty, to take hold of the faith and patience that brings freedom amidst the worst tyranny.