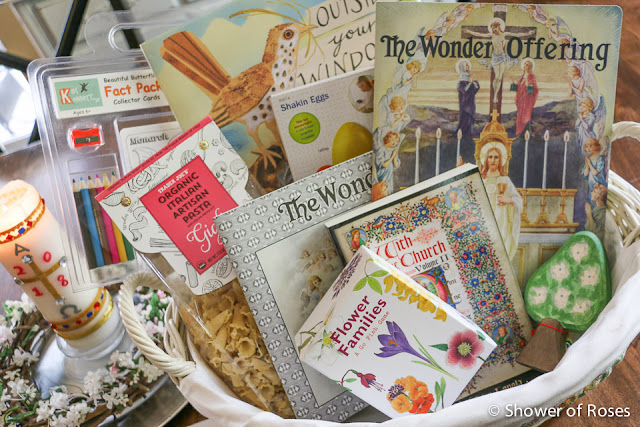 I always look forward to filling our children's Easter baskets each year with books and gifts that incorporate our beautiful Catholic faith! I also love incorporating the various Easter Symbols and filling a basket with various gifts for the whole family to enjoy. You can read more about the various Easter Symbols here and find many gift ideas here.
Easter Sunday has already passed this year, but perhaps this post will give you some gift ideas for upcoming sacraments, birthdays, or even next Easter!
I had ordered some books as always, but other than that I hadn't really done much to prepare for Easter Baskets this year… My mind was on other things. I do keep a couple boxes of "future gifts" in my closet that I add to when I run across great sales, so I did have some mugs to pull out for most of the kids along with some toys. I didn't make any candy this year, or pick up chocolate crosses, but we did have some gift cards for See's candy (bought at a discount from Costco) along with some coupons for the See's bunnies and chocolate eggs.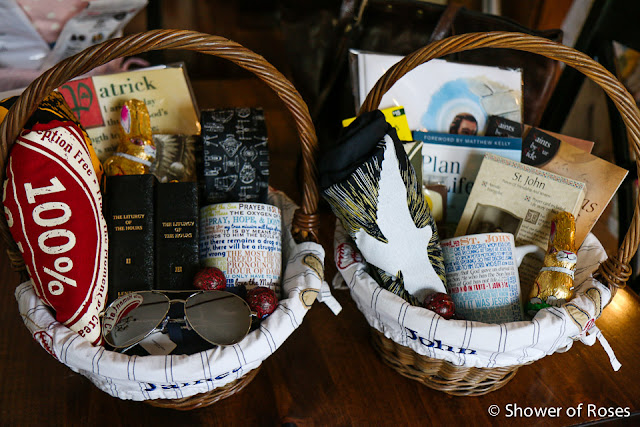 I ended up having MORE than enough to fill all the baskets thanks to my generous sponsors here at Shower of Roses! In addition to frequently offering products for me to give away to you all over the years, they sometimes send gifts to our children too! We received boxes of gifts from Culture of Life Studies, Lisieux Nail Polish, and Prayer Pillowcases just in time for Easter!
Everyone received Pro-Life and/or Catholic T-shirts. The Pro-Life T-shirts were all this year's awesome #NPLTD T-shirt from Culture of Life Studies in a variety of colors. (Save 20% on these t-shirts, and everything else from Culture of Life Studies, with coupon code ROSES20)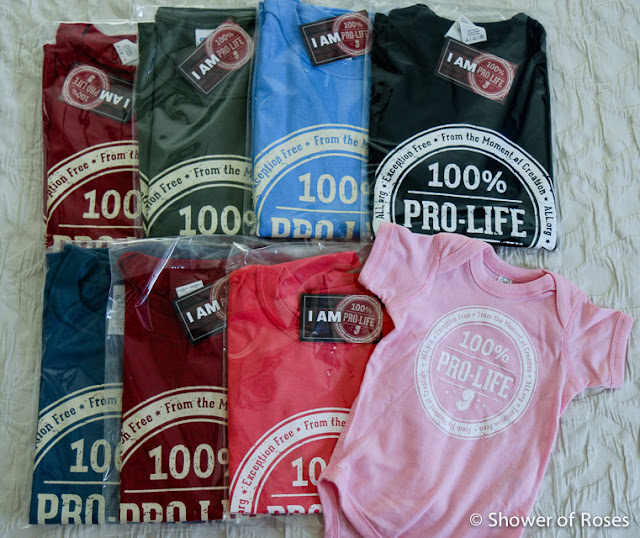 We all received brand new personalized pillowcases from Prayer Pillowcases too.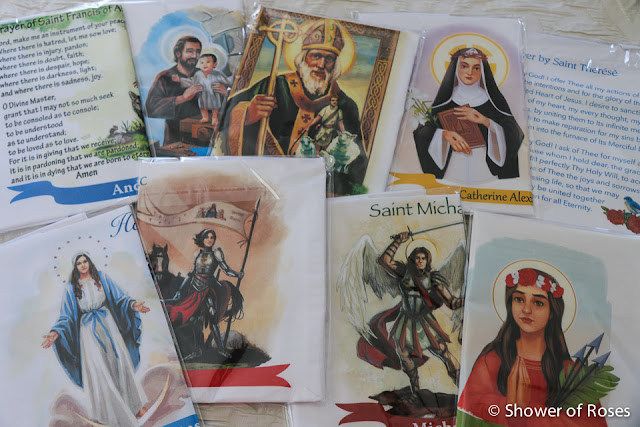 The new limited edition
Easter Trio
(Caritas, Palm and Paschal)
polish from
Lisieux
is so pretty! I posted more pictures of the nail polish
here
.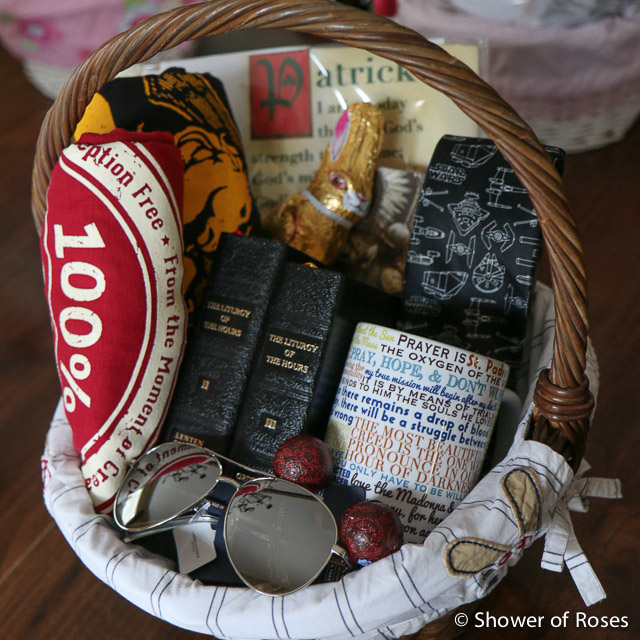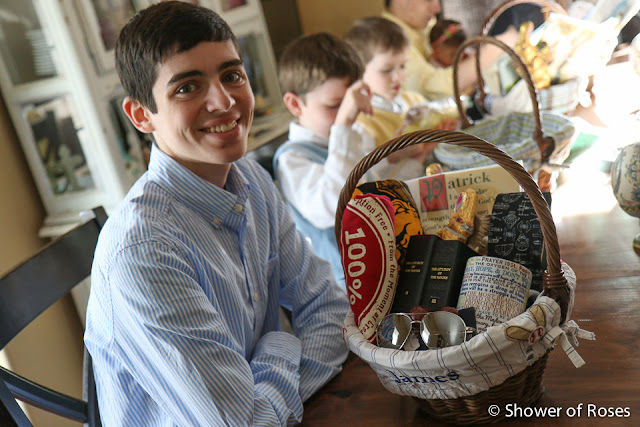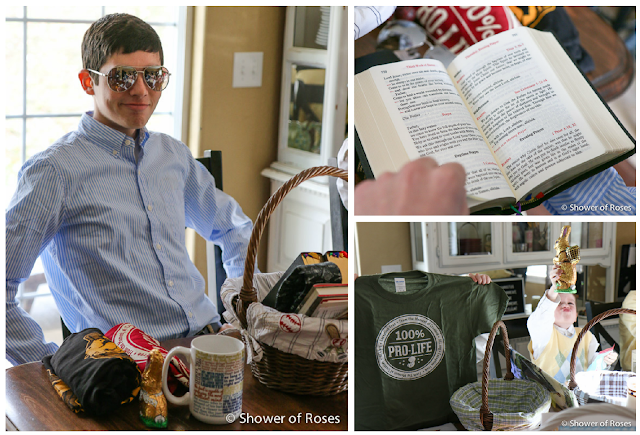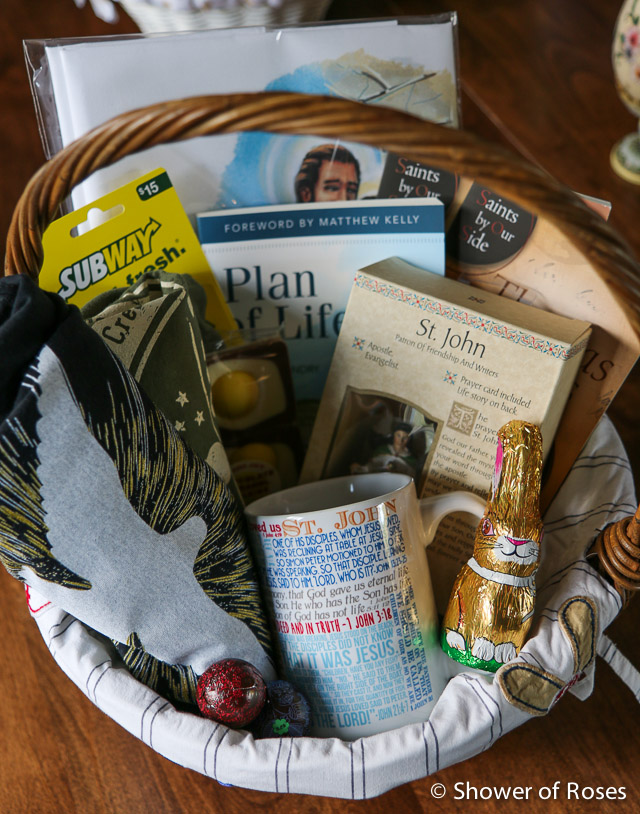 John of the Cross (Saints by Our Side)
Thomas Aquinas (Saints by Our Side)
Military Green 100% Pro-Life T-Shirt
T-Shirt from Catholic T-Shirt Club (We got behind on opening the subscription boxes while traveling. This was the last one we received. Need to decide if we're going to continue subscription. The boys really loved it!)
Chocolate Bunny and Eggs
I had meant to order him a tie too. Any suggestions on fun ties for teens?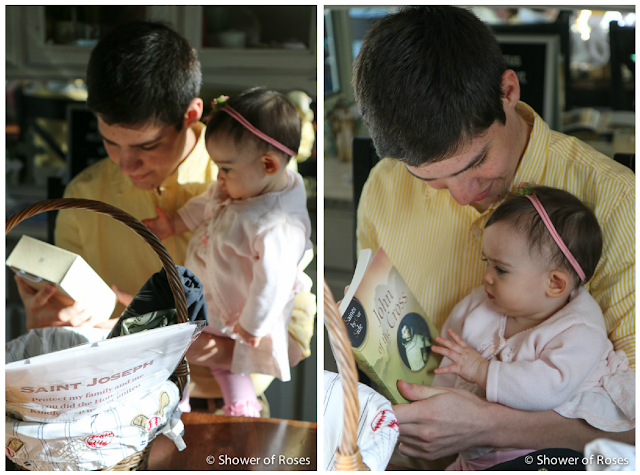 .: Twinkle Toes – Age 14 :.