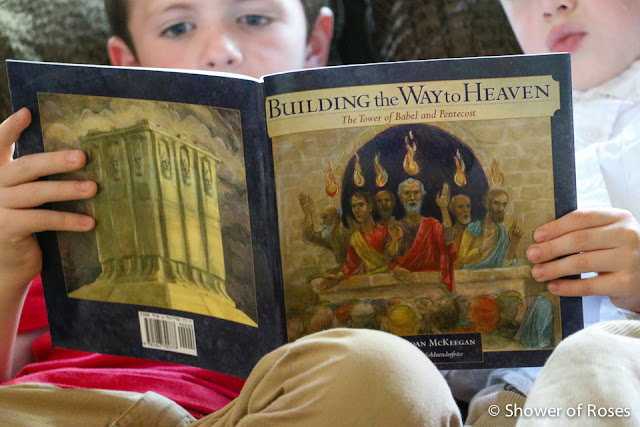 "The New Testament lies hidden in the Old,
and the Old is unveiled in the New."
– Saint Augustine
Happy Pentecost! Are you doing anything special to celebrate the birthday of the Church? Hamburgers and hot dogs are currently on the grill, a new tabletop fire pit is set up out on the patio, and our cake is about to go into the oven. After Mass this morning I gave the kids a brand new picture book to read which is perfect for today!
Building the Way to Heaven: The Tower of Babel and Pentecost is the third book (so far!) in the "Old and New" series written by Maura Roan McKeegan and reverently illustrated by Ted Schluenderfritz. The first two books (The End of the Fiery Sword: Adam & Eve and Jesus & Mary and Into the Sea, Out of the Tomb: Jonah and Jesus) are definitely on our list of favorite Catholic picture books for children and I'm happy to add another book from this wonderful series, introducing children to the intriguing study of biblical typology, to our collection. I snapped a few pictures to share with you all.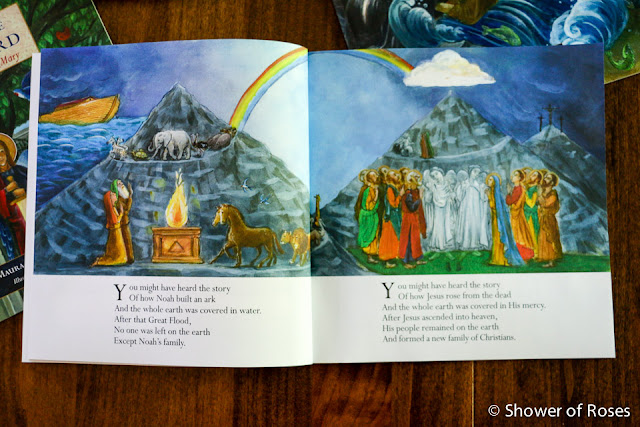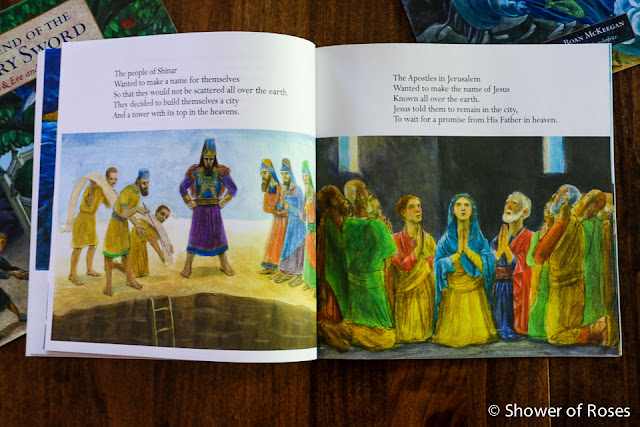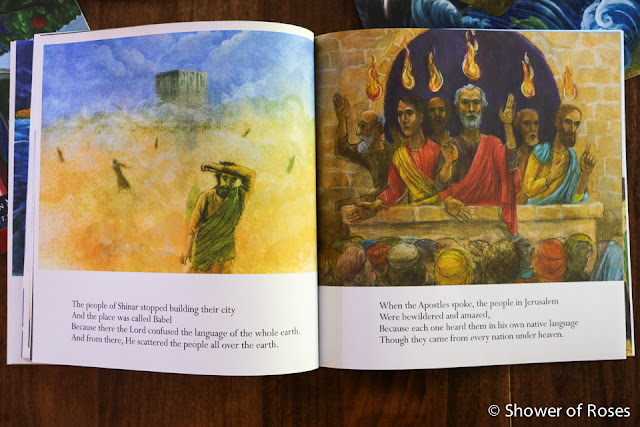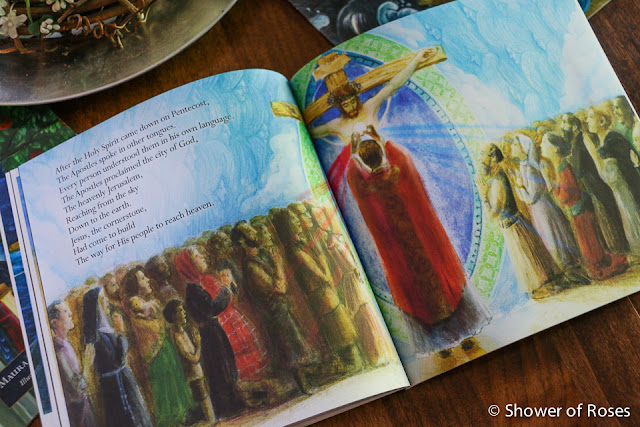 Have you heard of the Tower of Babel?
Do you know about Pentecost, too?
One is from the Old Testament,
Both stories are the Word of God,
But when you see them side by side,
A hidden part comes through.
At how their histories are told:
Find the buried treasures
That the Sacred Scriptures hold;
Let the New unlock the door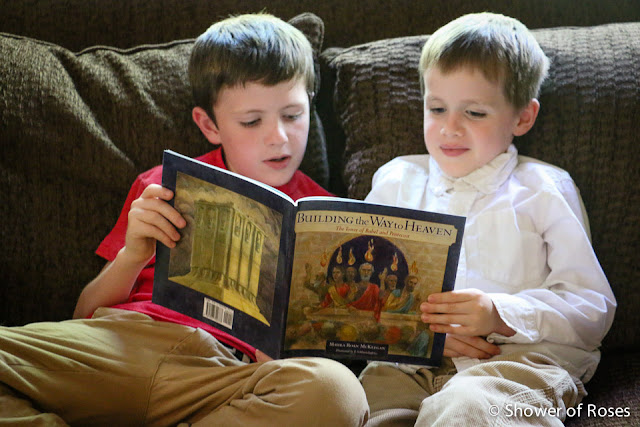 .: Giveaway :.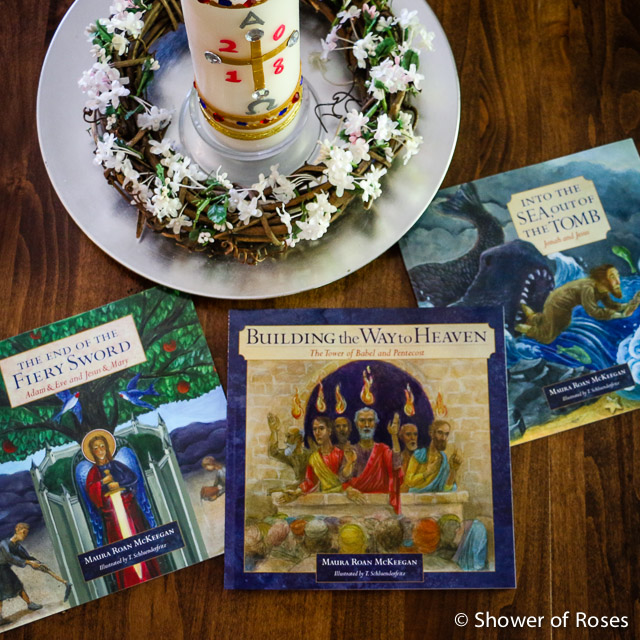 Emmaus Road Publishing has generously offered to send one of my visitors a paperback set of all three books by Maura Roan McKeegan! The winner will be selected and announced in this post next Sunday and the books will be shipped to the winner directly from Emmaus Road Publishing.
Please enter the giveaway using the Rafflecopter box below:
SaveSave
SaveSave