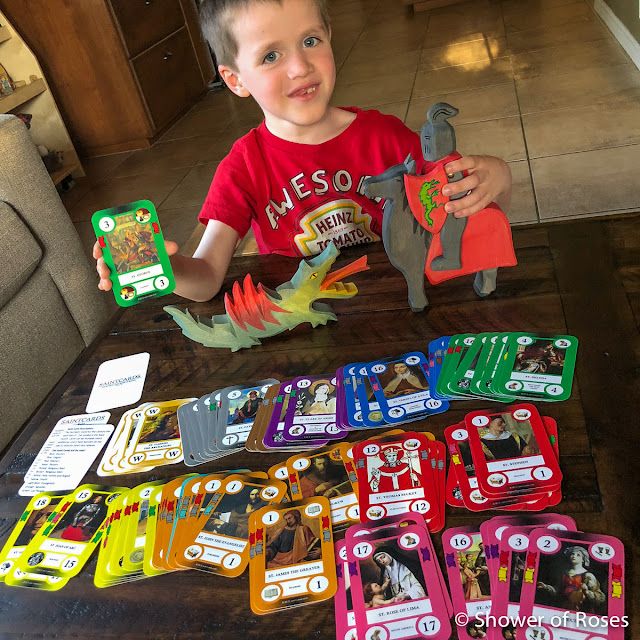 "Look, Mom! I found St. George!"
Happy Feast of St. George! Did you do anything special to celebrate?
On top of schoolwork, our day was packed full with dentist appointments, orthodontist appointments, catching up at the office, and then golf and soccer practice, so we didn't get around to making a Dragon Veggie Platter, Dragon Cake, or Sugar Cookie Story Quilt…
However, we received a prototype review packet of SaintCards in the mail today and have been playing ALL evening. The kids keep asking to play "just one more game!"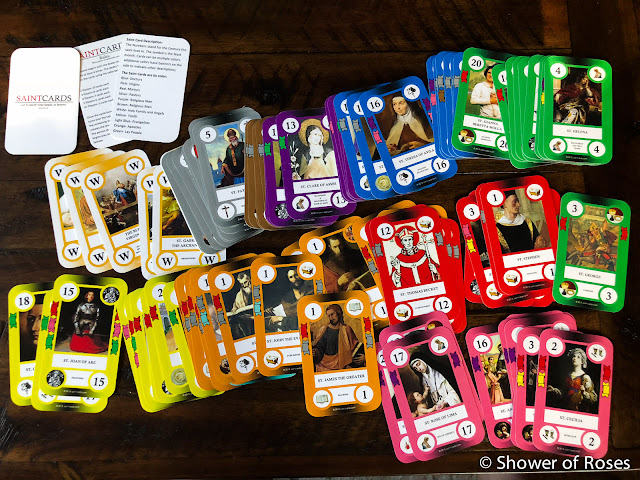 SaintCards is a game, and educational tool, that makes learning facts about the lives of the Saints fun!
I love that there is so much information packed into each card – each of the 11 different colors symbolizes something about the saint, the 12 different symbols represent the various months of the liturgical year in which the saints feast days fall, they all list the centuries in which the saints lived and each saints patronage as well – and with all the beautiful images and symbols the little ones can play along too, with just a little help reading the names of each saint!
SaintCards isn't available to purchase just yet, but you CAN back the project over at Kickstarter! Even if you can't back the project at this time, please consider sharing the link so they can hopefully reach their funding goals by the May 13th deadline. I'd love to see this available to give as gifts!
Enter Promo Code
SHOWEROFROSES
at beginning of checkout to
SAVE 10%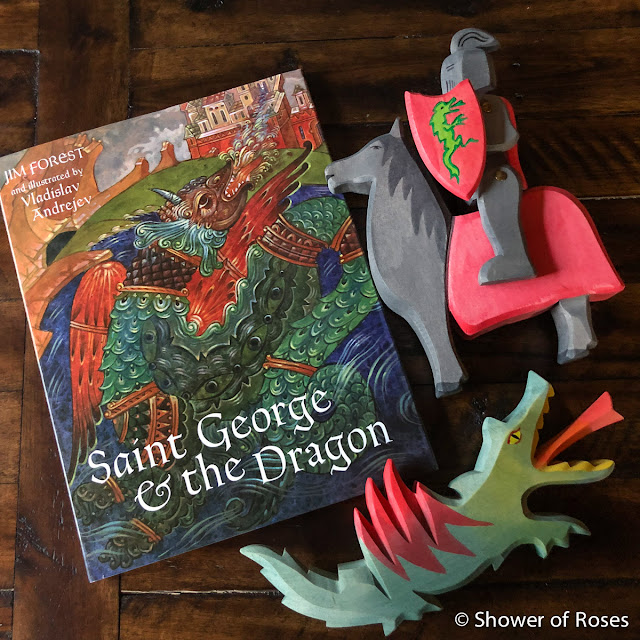 Well, I'm off to tuck in the little ones and read them a bedtime story before they fall asleep…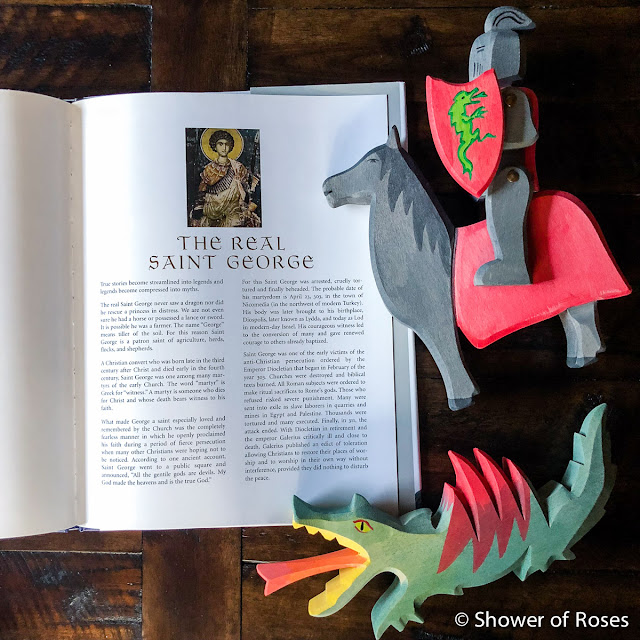 St. George, ora pro nobis!