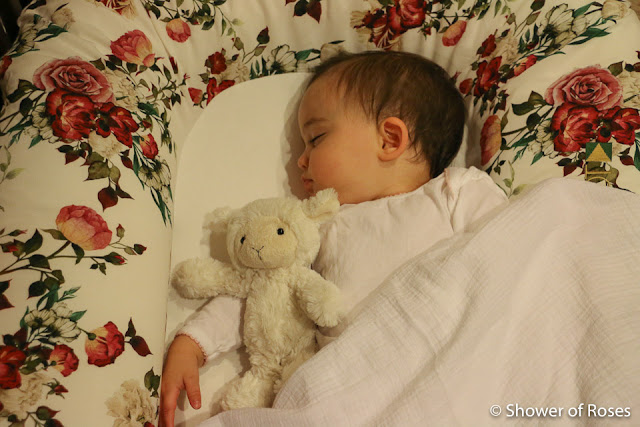 "Though she be but little, she is fierce."
Our baby girl… Oh, how I love her! When she wakes up (probably in an hour or so, since that's about as long as she will sleep at a time) she will be a year old… What a year it has been!
I can't think back to the week she was born without fighting anxiety… my
father-in-law passed away June 6th
, I went
(back) into labor June 7th
, she
arrived at 1:56 AM
on
June 8th
, and my husband and our five oldest children
all left on June 9th
to travel to the out-of-state funeral while she and I were still in the hospital.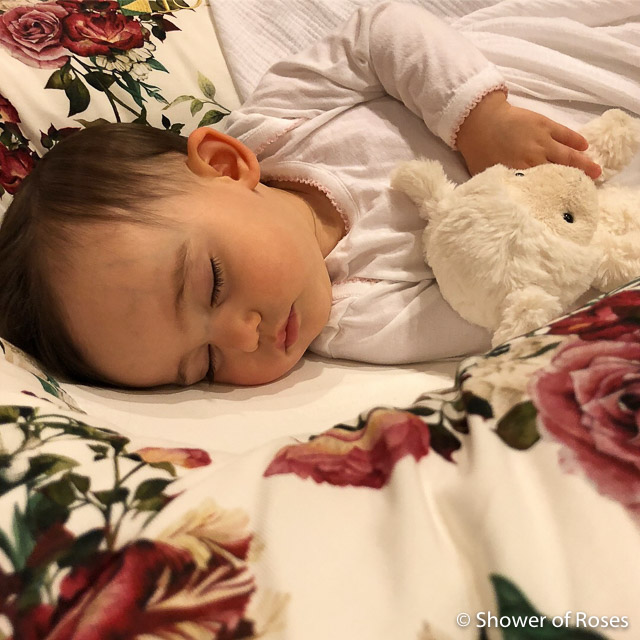 Since then it has been a hard year for so many reasons, including
almost losing her to an ALTE
when she was a couple months old, but God is so good and has sent us so many graces along with the little crosses and struggles. Grace upon grace upon grace.
I can't imagine our family without her and I am so excited and grateful to celebrate her first birthday!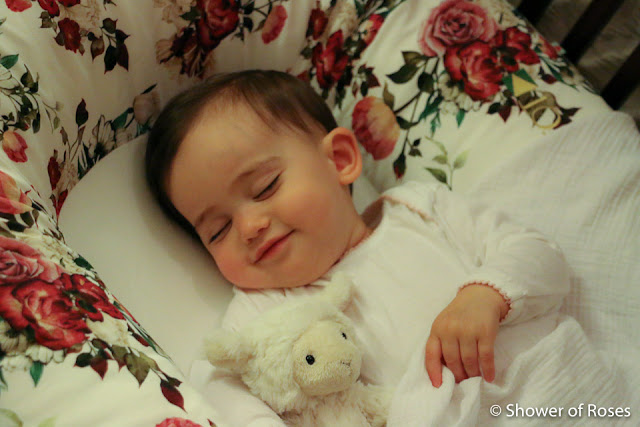 She still smiles when she sleeps ❤
Mary, Mediatrix of All Graces, pray for us!