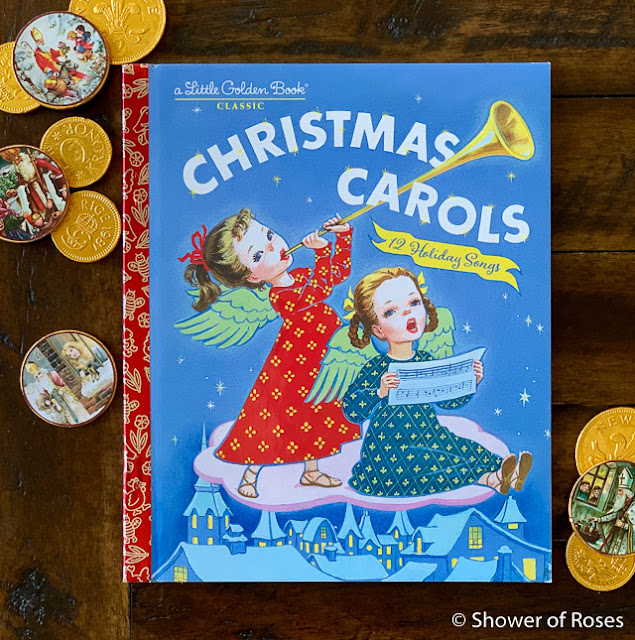 Back in print—a Little Golden Book full of classic Christmas carols to sing!
"This festive Little Golden Book from 1946 is back in print for the first time in 40 years! Beautiful vintage illustrations bring to life sheet music and lyrics for beloved carols and hymns that families have sung together for many generations: "Away in a Manger," "Joy to the World," "Deck the Halls," and more. Perfect for placing on the piano, or to give to a child or a collector of the classic Little Golden Books, this book will be cherished each holiday season."
Here are some pictures of this gorgeous little book: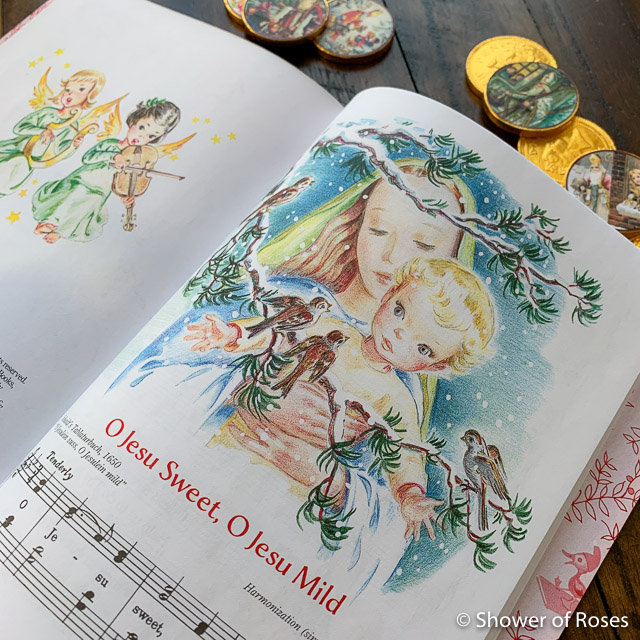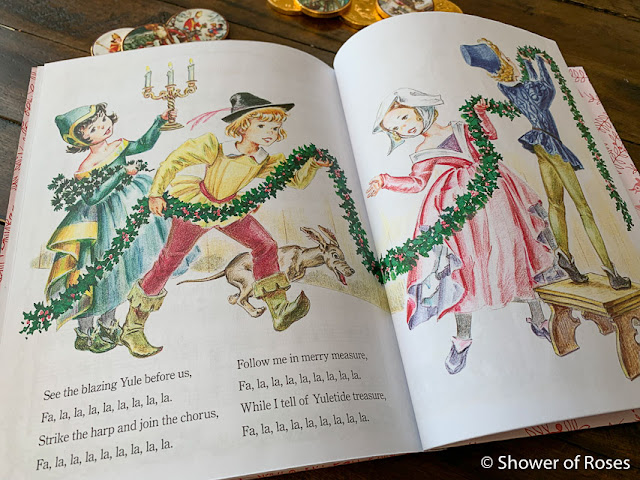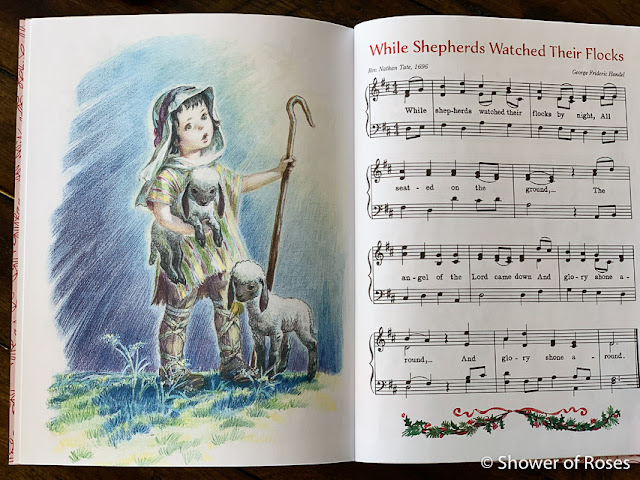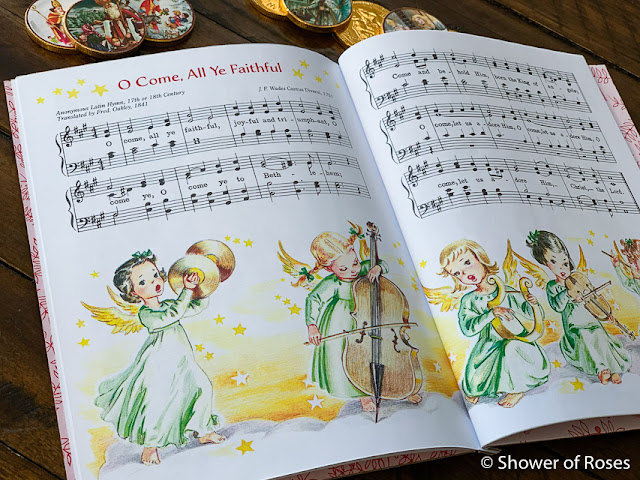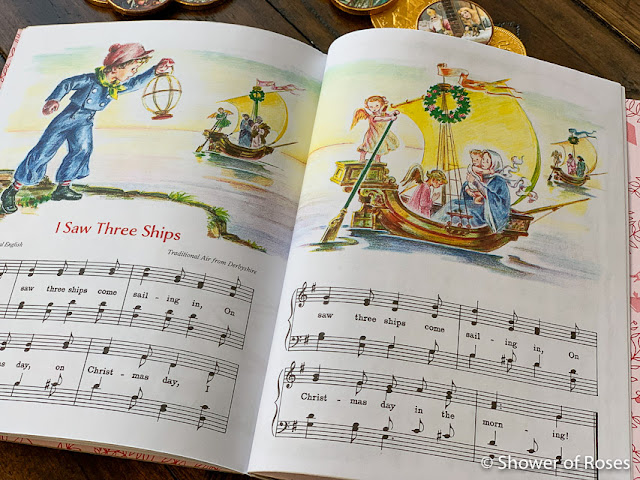 One of our favorite ways to prepare for and then celebrate Christmas is with a basket filled with beautiful books! We started our book collection nearly 20 years ago when our eldest son was a baby and, even though we now have a pretty incredible collection, I still love adding to it each year! One of our new additions for this year will be the recently republished Christmas Carols and I'm excited to send a copy of this sweet book to one of you too!
Once again I'm teaming up with a group of ladies
over on Instagram
to give ONE FAMILY the opportunity to receive *OVER 30 BOOKS* for their very own Advent Book Basket!! With a title for every day of the season this Advent Book Basket makes a perfect literary Advent Calendar.