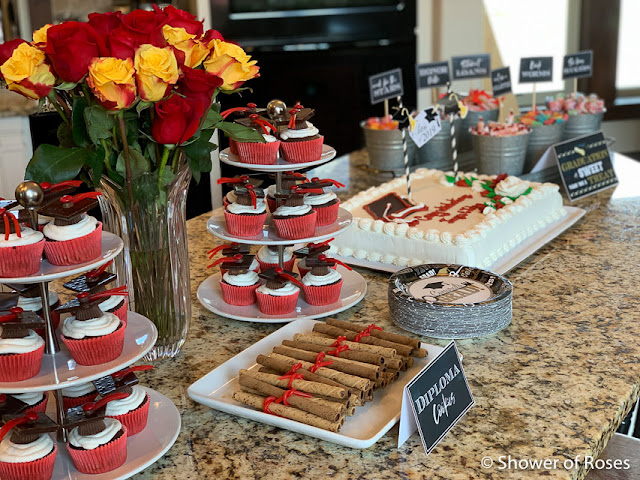 This past Saturday we hosted a graduation party for our two high school graduates! They actually graduated Kolbe Academy at the beginning of May, but we just didn't have an opportunity to celebrate until now…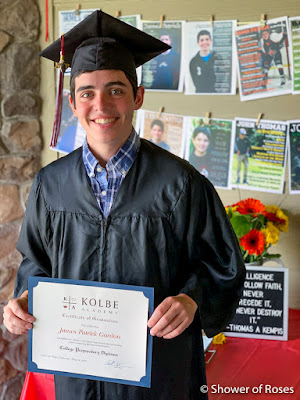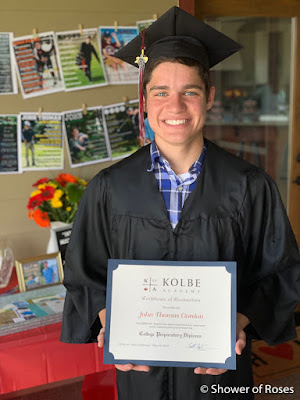 One morning in June, when I was looking at the calendar for July, trying to figure out a date, our eldest son said "Why don't you just have it on the 20th?" as he was heading out the door to work. With my sister's wedding in Oregon on July 6th, I didn't think I'd be able to pull it together for either the previous or following weekend, and I didn't want to push it out any further than the weekend of the 20th due to my approaching due date… I went with the 20th and mailed out all the invitations. He got home from work, saw the invitations, and said "MOM!!! I was kidding!" Apparently a huge graduation party isn't our
(introverted/melancholic)
son's idea of the best way to spend his 19th birthday… Whoops!
I planned the party as an afternoon BBQ Open House in our backyard from 1:00-4:00. Some guests came for the whole party and others popped in for a little while depending on their schedules. We grilled hot dogs and sausages, plus we had lots of drinks (including IPAs and Peach Sangria for the adults), snacks and desserts. To make it a little easier I asked everyone to "please bring a side dish to share if you are able" and we ended up with more than enough food.
Knowing that I would be nearing full term (almost 36 weeks pregnant, I delivered our last baby at 37 weeks) I did my best to keep the party "small" but we still ended up with around 80 guests! I spent the previous weekend creating decorations and shopping lists, and it all came together somehow. It was such a lovely day with a wonderful group of friends and family!
The boys Diplomas and Tassels from Kolbe Academy had arrived awhile back, but I saved them to give them at the party. I love that Kolbe's Tassels have a St. Maximilian Kolbe medal attached to them. (He is our oldest son's confirmation saint!)
We only had a couple benches and folding tables, but a nearby friend kindly loaned us a bunch more. I also picked up table cloths at Party City during a one-day sale when they were priced just 4 for $1!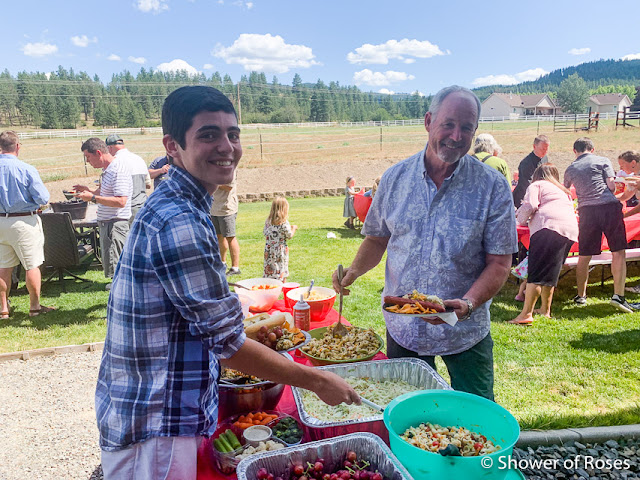 The birthday boy and my dad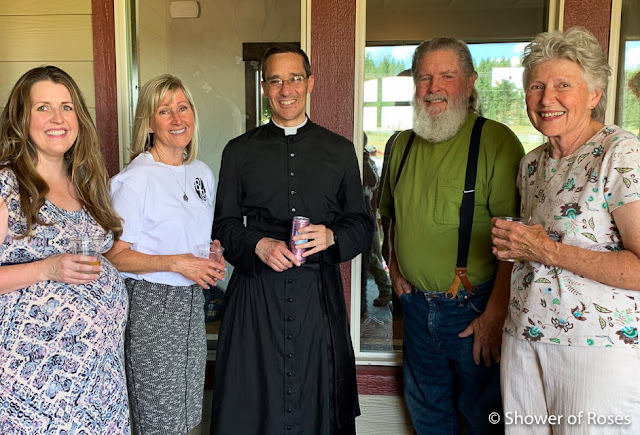 Me with my mom, Father Gordon (my husband's youngest brother and our oldest son's Godfather),
and my Uncle Tom (mom's oldest brother) and Aunt Toni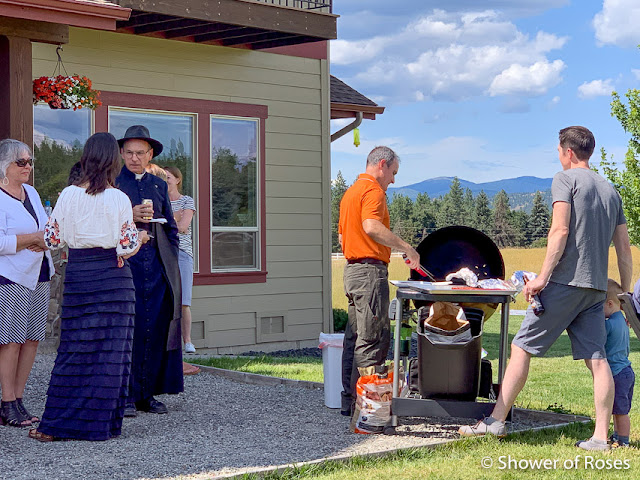 We definitely need a larger grill the next time we host a big BBQ!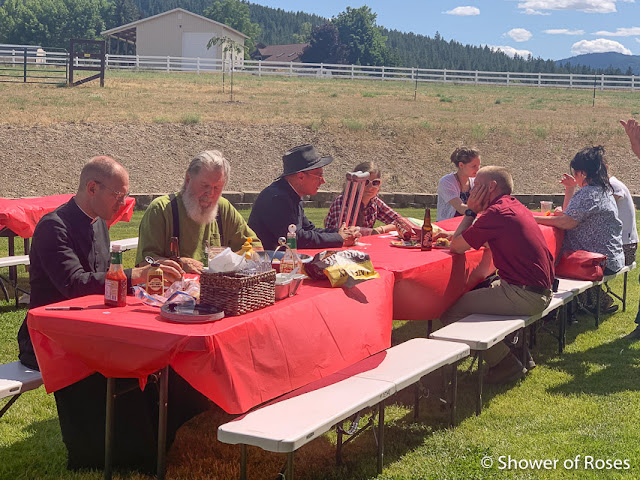 Father Rapoport, Father Terra and Father Flick (below) also were able to come to the party!