.: Inland Empire League District Golf Tournament :.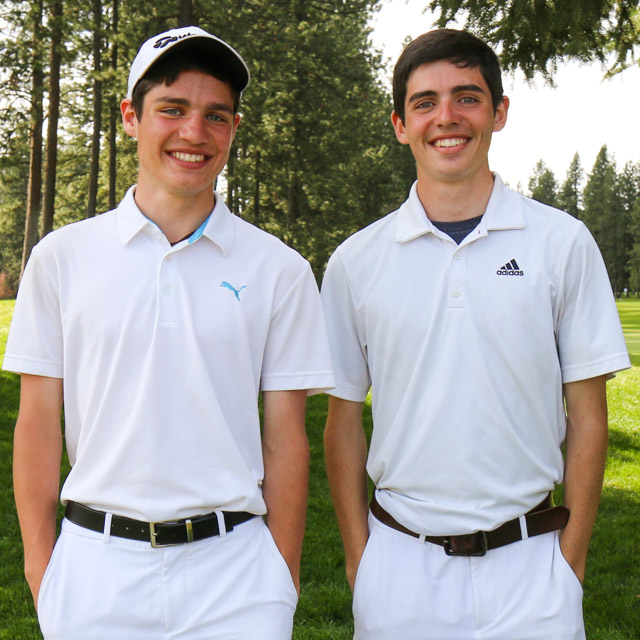 May 6, 2019: Our whole family (and some friends!) went out to watch the boys golf in their final High School Varsity Golf Tournament.
I'm SO proud of these two sons of ours. It wasn't easy moving to a new state halfway through their senior year. They had always played on the varsity golf team and even went to state last year… They had been really looking forward to
going back
to the Oregon State Championship this year. Moving to Idaho, joining a new team, and switching from a 1A/2A/3A school to a 5A school was a big challenge for them. They never had to worry about qualifying for tournaments on their old golf team. Here their new golf team had
35 boys on the team
and
only the top 5
get to participate in the varsity tournaments. It was a sad morning one day during the season when just one of them left to go to a tournament and the other stayed home since he hadn't qualified.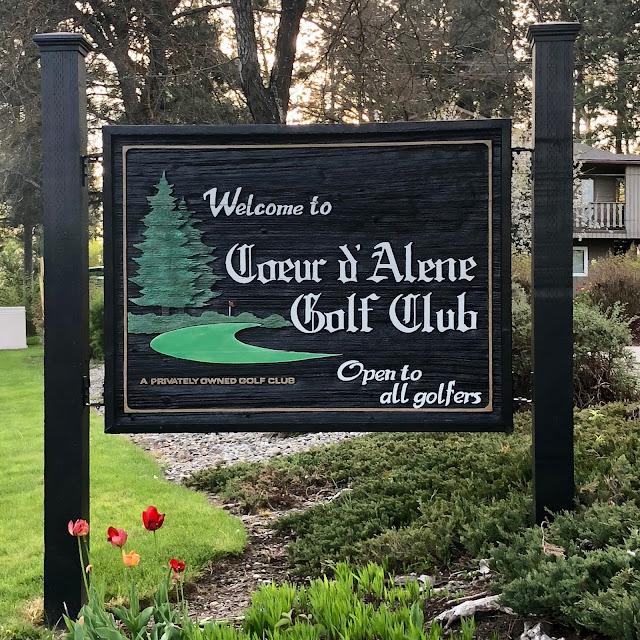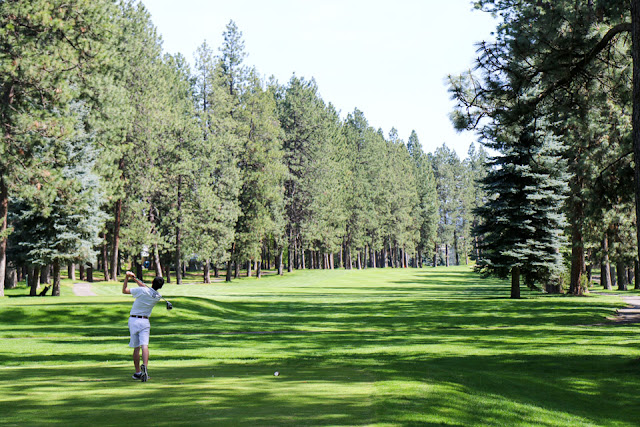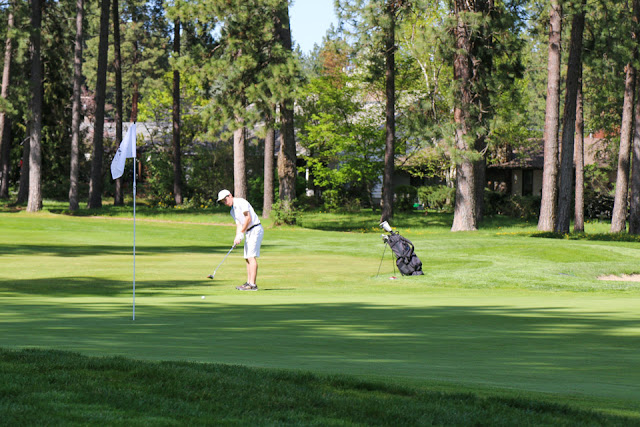 They both worked really hard to continue improving and I was so happy that they both made the top five for the final tournaments and including the District Tournament/State Qualifier! Their team played well and came in third place in the district, but they needed to be in the top two to go on to state. They were disappointed but happy that they had improved since last year and that their current team score was better than all the teams back home in Oregon. High School golf has officially come to an end!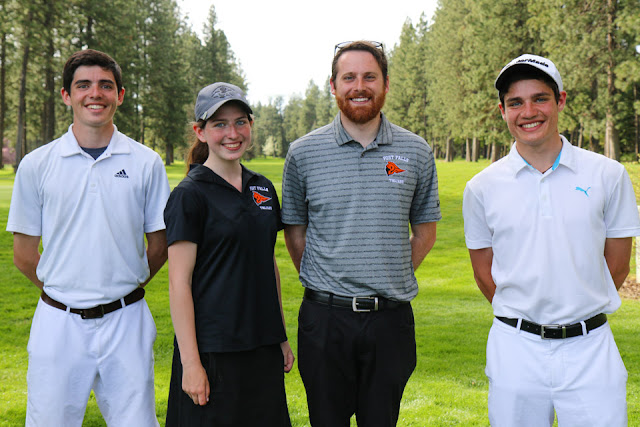 Here is a photo of all three of our high school golfers, with their coach (who actually played against my youngest brother in college!), following the district tournament. The girls team also came in third place!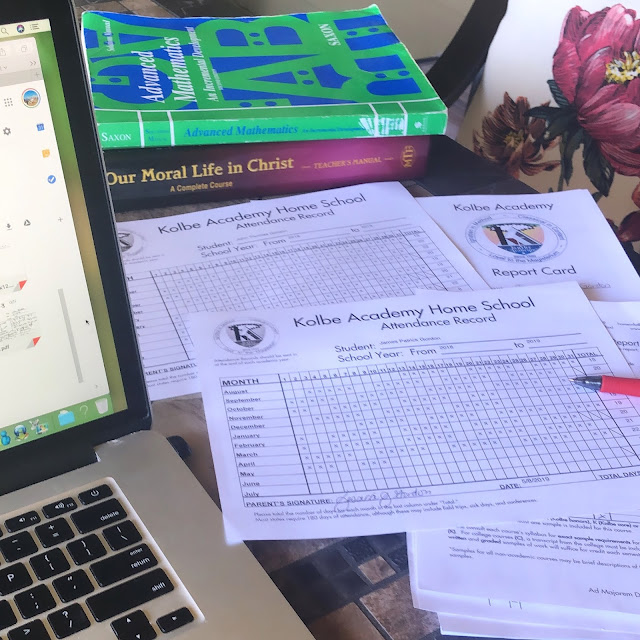 May 9, 2019
: This is it… They are officially done! I just finished grading and sending off the final samples and reports to
Kolbe Academy
for our two high school seniors! 🎉😭
#highschoolgraduates #catholichomeschool #kolbeacademyhomeschool #magnacumlaude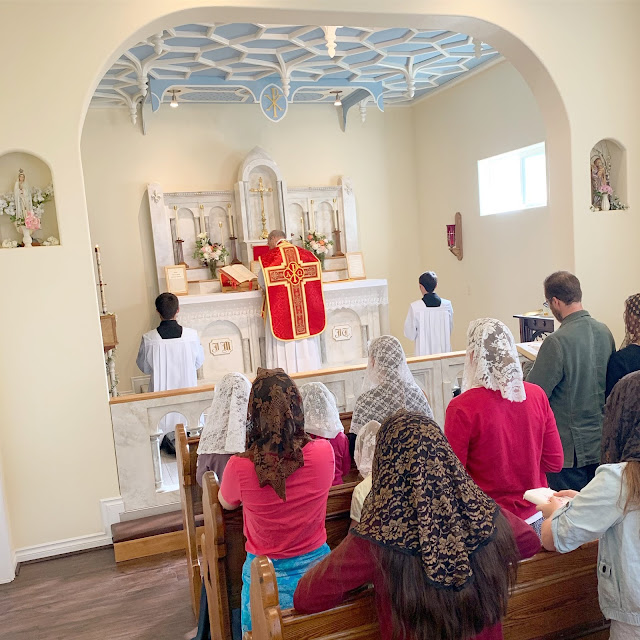 May 11, 2019: Beautiful Saturday Morning Mass at Carmel (James and John served together yesterday morning too. Perfect end to their final week of high school!) ❤️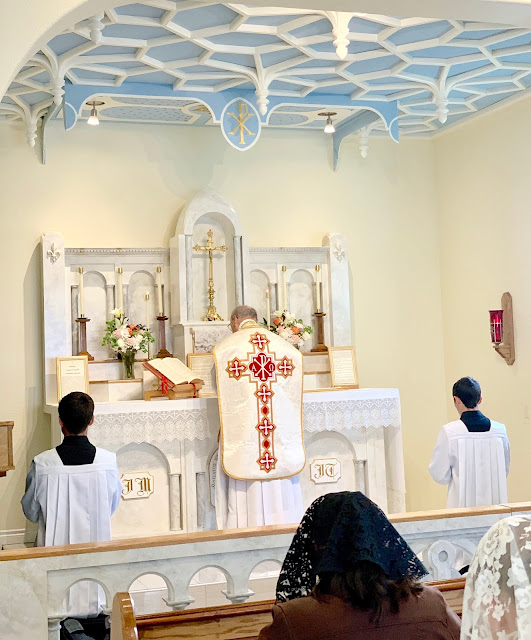 .: College Decision Day :.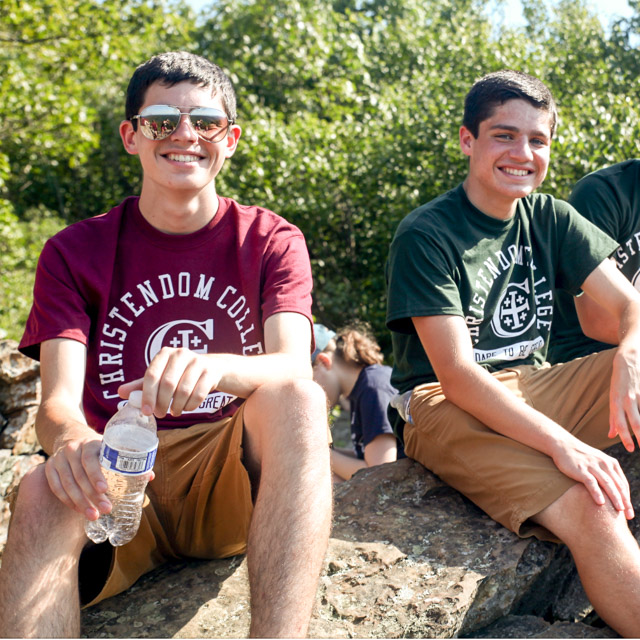 Photos from Experience Christendom Summer Program 2018
May 1st was National College Decision Day. After months of discerning and applying to various colleges, not to mention working on financial aid and scholarships, the decision was finally made and we called up the Admissions Director on April 30th to put down a second deposit.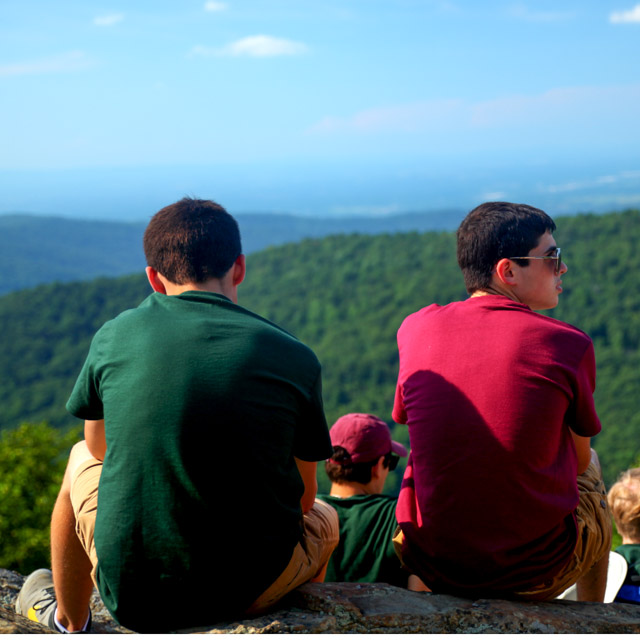 My due date is Monday, August 19th and Move-in Day is across the country on Friday, August 23rd.
Please keep them (and me 😭) in your prayers!