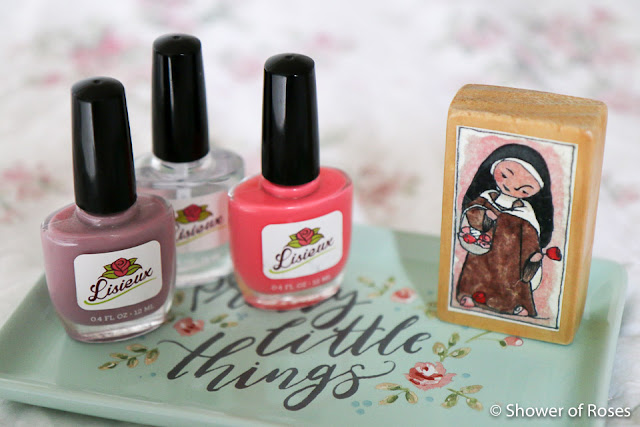 It is currently snowing … SNOWING ?!?! … but it is cozy inside our home and the girls have been painting their nails this afternoon in preparation for the upcoming feast days of St. Therese (both the new and traditional) and the Holy Guardian Angels!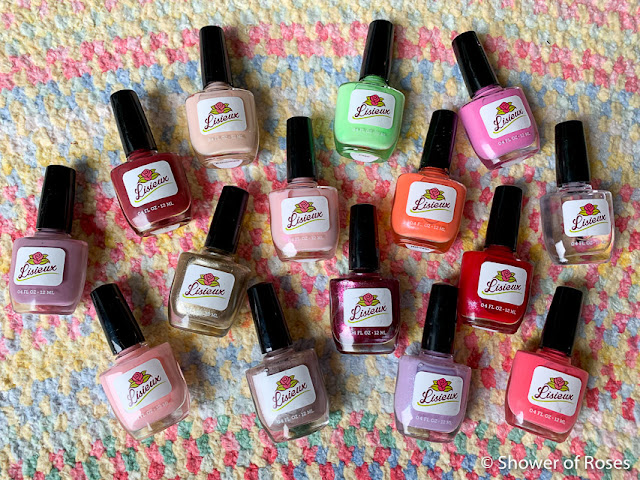 The girls have such a fun collection of color options!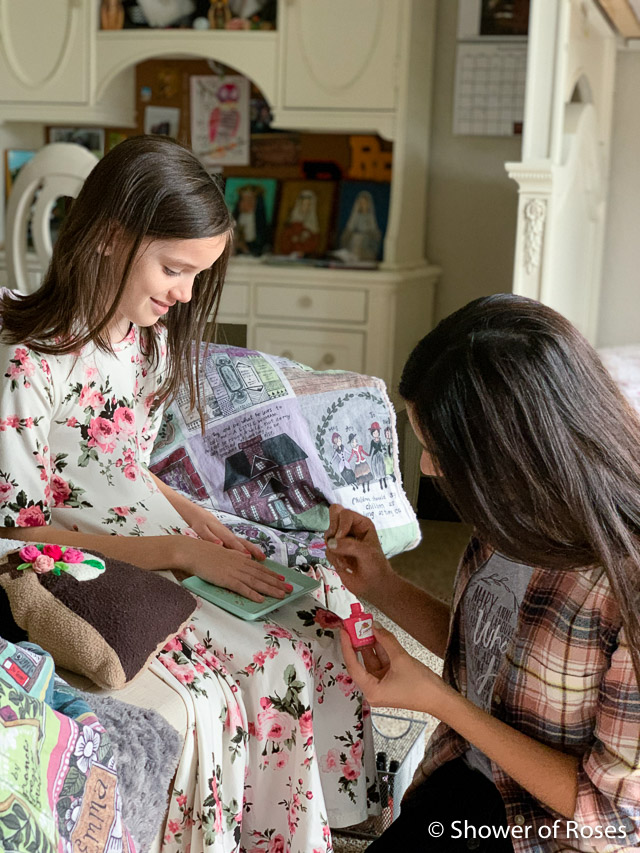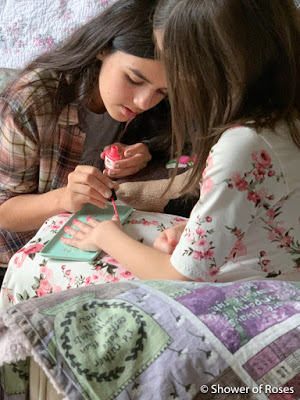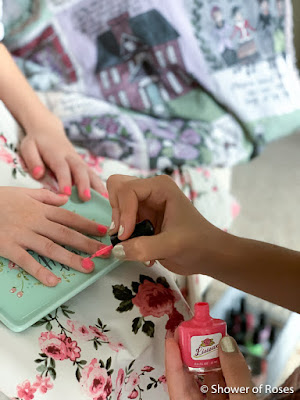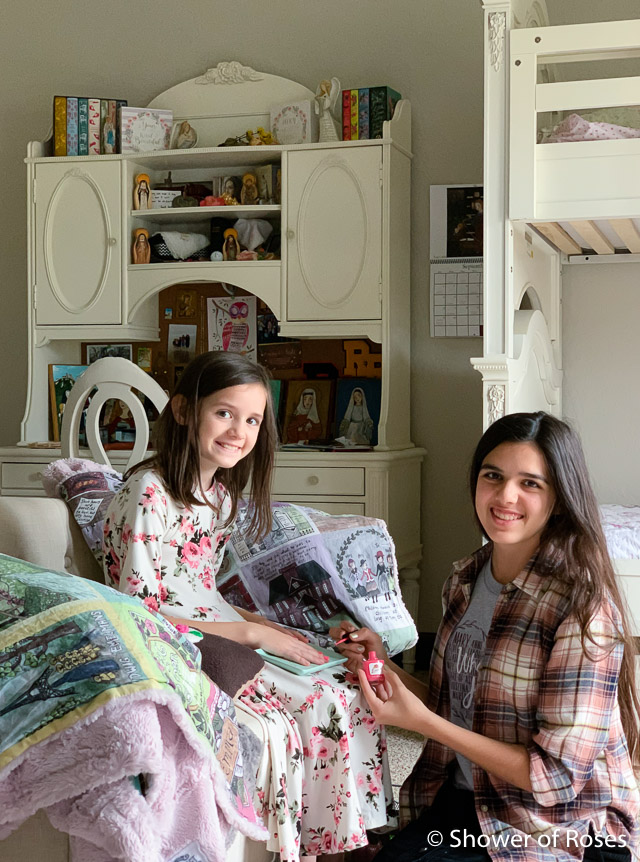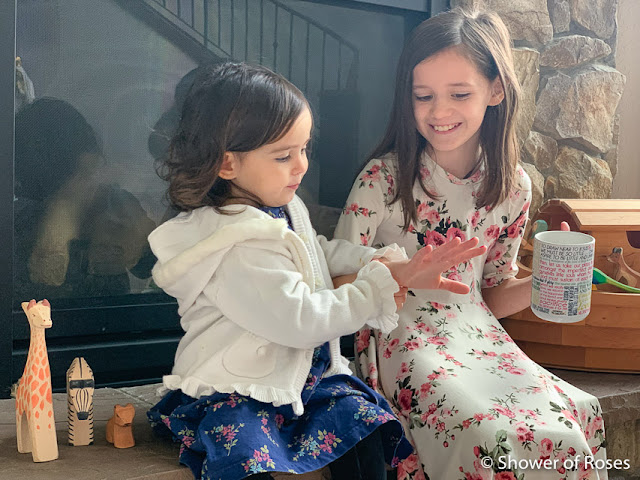 "Oooohhhh! Pretty!"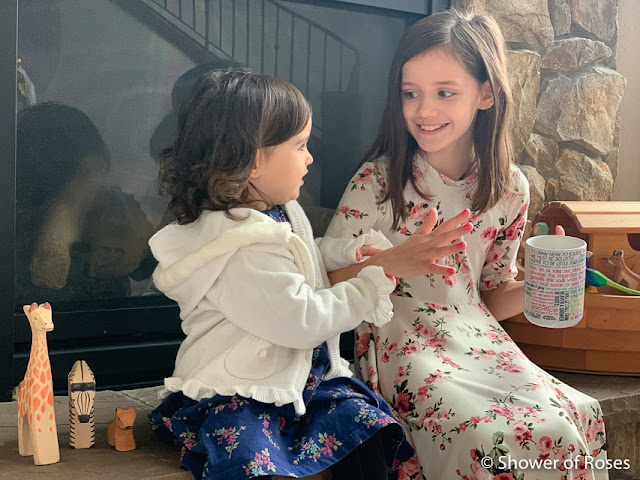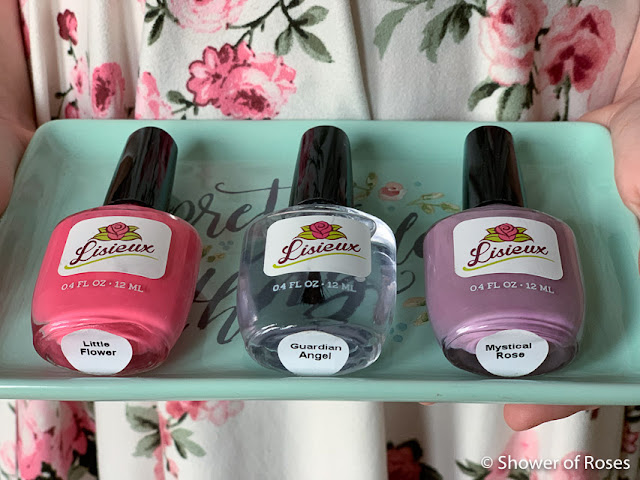 Please enter the giveaway using the Rafflecopter box below:
Giveaway ends on October 3rd, the traditional feast of St. Therese.
The winner will be announced on October 4th!